Luxury watches have evolved to become much more than just a timepiece, often serving as status symbols, works of art, and reflections of personal style.
Among the most prestigious luxury watch brands in the world, three stand out as the "Holy Trinity": Audemars Piguet, Patek Philippe, and Vacheron Constantin. These brands have been in the business for centuries, each with a unique approach to craftsmanship, design, and technological innovation in watches.
It's also worth noting that while Rolex is a well-known luxury brand, it is not included in the "Big Three" as it emphasizes accuracy and reliability rather than intricate complications and high-end finishes.
AP, PP, and VC: At a Glance
| | | | |
| --- | --- | --- | --- |
| Brand | Audemar Piguet | Patek Philippe | Vacheron Constantin |
| Founding Year | 1875 | 1839 | 1755 |
| Country of Origin | Switzerland | Switzerland | Switzerland |
| *Average Price Range (SGD) | S$3,636 – S$502,333 | S$9,785 – S$801,196 | S$15,021 – S$257,527 |
| Famous Collections | Royal Oak, Royal Oak Offshore, Millenary | Calatrava, Nautilus, Aquanaut | Patrimony, Overseas, Traditionnelle |
| Watch Complications | Tourbillon, perpetual calendar, minute repeater | Perpetual calendar, split-seconds chronograph, minute repeater | Tourbillon, perpetual calendar, minute repeater |
| Material Innovation | Advanced steel alloys, gold alloys, titanium | Gold alloys, platinum, titanium | Gold alloys, stainless steel, titanium |
| Signature Design | Octagonal bezel, integrated bracelet | Classic, understated elegance | Maltese Cross emblem, finely detailed cases |
| Historical Significance | Introduced first luxury sports watch, Royal Oak, in 1972 | Creator of first wristwatch in 1868 | Oldest continuously operating watchmaker |
| Notable Wearers | LeBron James, Jay-Z, Serena Williams | Queen Victoria, Pablo Picasso, Paul McCartney | Napoleon Bonaparte, Marlon Brando, John Mayer |
*Please note that the prices listed above are the average prices sourced from Watch Charts and are subject to change depending on market conditions.
Audemars Piguet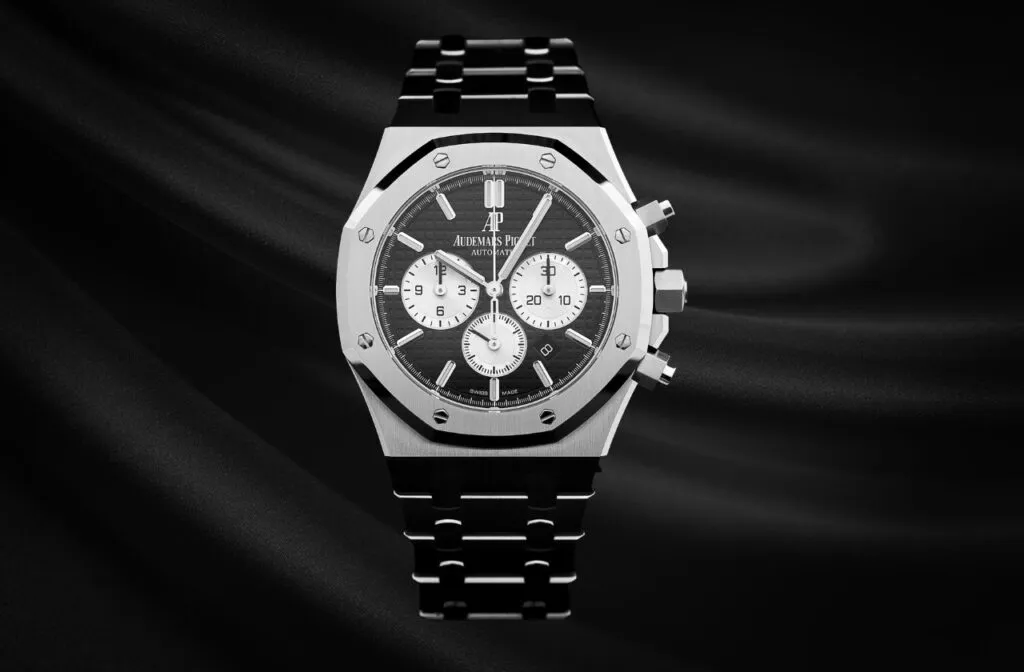 Audemar Piguet is one of the oldest luxury watch manufacturers in the world. Founded in 1875 by the German brothers Jules Louis Audemars and Edward Auguste Piguet, this Swiss watchmaker has been producing fine watches for over 140 years.
The Audemar Piguet brand is renowned for its traditional craftsmanship and innovative designs. One of their most well-known product lines of expensive watches is the iconic Royal Oak collection, which has become a go-to choice for many well-known celebrities and watch enthusiasts around the world.
Over the years, Audemar Piguet has become an industry leader in luxury watches by creating cutting-edge designs and using only the finest materials. From their Audemars Piguet classic Royal Oak line to their revolutionary Offshore watches, there's no questioning why they are still one of the top contenders when it comes to high-end watches.
Top 3 Popular Models From Top 3 Collections
1. Audemars Piguet 15500ST
The Audemars Piguet Royal Oak collection offers a stylish dress watch with a simple, modern design. This model features a steel case, sapphire crystal, and 50-meter water resistance. Its automatic movement has a power reserve of 70 hours and runs at a frequency of 28800 bph. The watch includes a date complication and has no numerals on the dial, giving it a clean and classic look. This timepiece is a great choice for those who value both fashion and function in their watches.
2. Royal Oak Offshore Chronograph
Introduced as a sportier alternative to the Royal Oak collection in 1993, the Audemars Piguet Royal Oak Offshore is known for its bold design, robust build, and powerful presence. Audemars Piguet Chronograph from the Royal Oak Offshore collection boasts a robust build and powerful presence. This timepiece features a range of complications, such as a chronograph function, making it both durable and elegant in its modern watches design.
3. Millenary Hand-Wound
With its distinctive oval-shaped case and avant-garde design, the Millenary collection showcases the creativity and innovation of Audemars Piguet. The Audemars Piguet Millenary collection is characterized by its avant-garde, oval-shaped case and unique off-centered dial. The Audemars Piguet Millenary Hand-Wound model watches highlight the perfect fusion of contemporary aesthetics and traditional craftsmanship, featuring an off-centered dial displaying the hours, minutes, and small seconds.
Patek Phillipe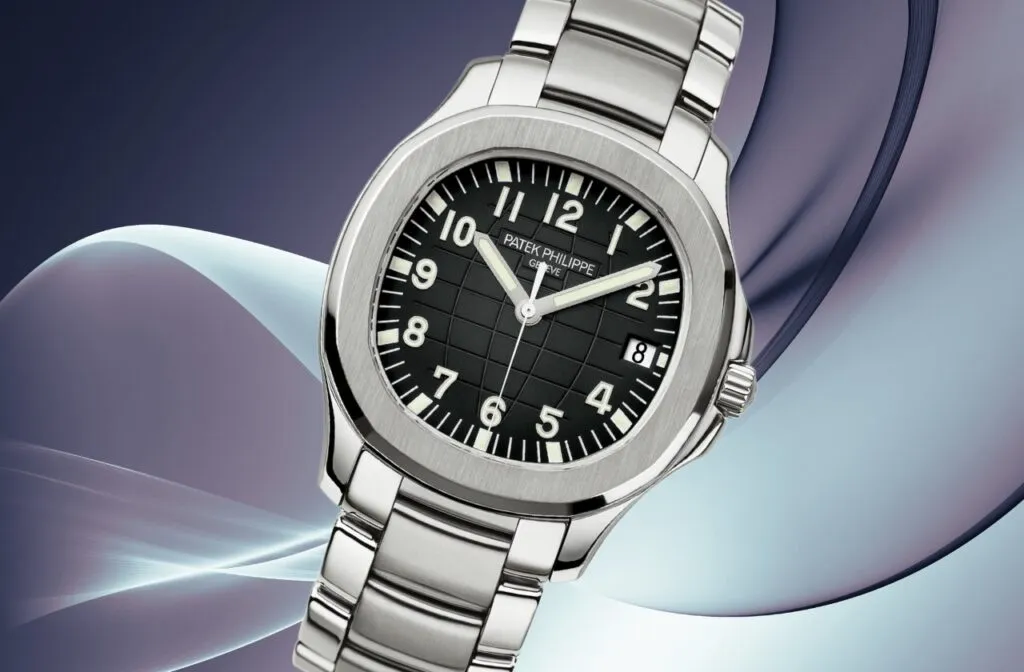 Patek Philippe is a Swiss luxury watchmaker brand renowned for its craftsmanship, traditions, and innovation. The company has been at the top of the industry for nearly two centuries, having been founded in 1839 in Geneva. It's now owned by the Stern family, counting Philipp Stern, Thierry Stern, and Sandrine Stern as members of the board.
Patek Philippe watches are renowned for their quality, precision, and exclusivity. Many watch aficionados and watch collectors regard the brand as the holy grail of watches and its timepieces can fetch millions at auction—including a Patek Philippe watch Grandmaster Chime Ref. 6300A-010 sold for 11 million USD in 2019.
The company is also well-known for its perfect finishing and luxurious materials used in its watches— think high-grade alloys, diamonds, 18K rose gold cases, and leather straps. To this day Patek Phillippe continues to follow traditional Switzerland watchmaking techniques paired with modern design esthetics, creating timeless watches that never go out of style.
Top 3 Popular Models From Top 3 Collections
1. Calatrava Ref. 5227R
From the iconic Calatrava collection, the Ref. 5227R is highly sought after for its perfect balance of sophistication and simplicity. Crafted in 18K rose gold, this timepiece features a stunning ivory lacquered dial, gold-applied hour markers, and a date display at 3 o'clock. The signature Calatrava round case and the sapphire crystal case back with a hinged dust cover make this model a true embodiment of Patek Philippe's dedication to refined elegance.
2. Nautilus Ref. 5711/1A
The Patek Philippe Nautilus collection, introduced in 1976, represents Patek Philippe's foray into luxury sports watches. The Patek Philippe Nautilus Ref. 5711/1A is a highly coveted model in this collection, featuring a striking stainless steel integrated bracelet and case with the collection's characteristic porthole-inspired design. The blue-black gradient dial with horizontal embossing, luminescent hour markers, and date display at 3 o'clock make this timepiece not only visually appealing but also highly functional.
3. Aquanaut Ref. 5167A
The Aquanaut collection, launched in 1997, is a younger sibling to the Nautilus, offering a more accessible entry point into the world of Patek Philippe sports watches. The Ref. 5167A is a popular model in this collection, boasting a stainless steel rounded octagonal case, a striking black embossed dial, and luminescent gold-applied numerals. The unique "tropical" composite strap, resistant to wear and water, adds a touch of modernity and versatility to this timepiece, making it a favorite among enthusiasts.
Vacheron Constantin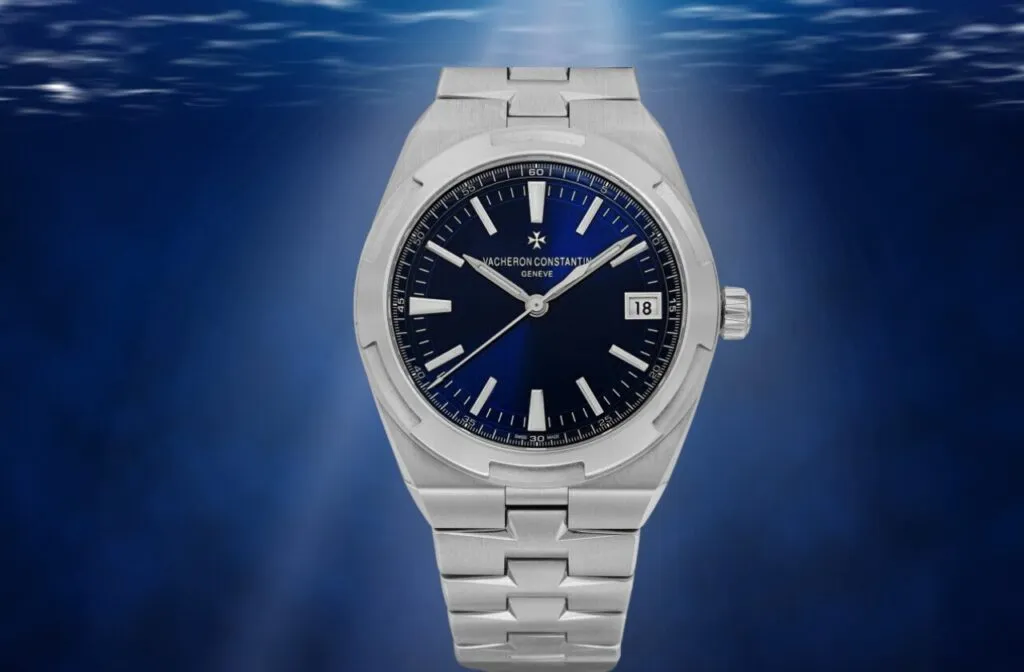 When it comes to Vacheron Constantin, the two words that come immediately to mind are timeless design and craftsmanship. And if there is one thing you can be sure of when it comes to Vacheron Constantin, it's craftsmanship. Founded in 1755, Vacheron Constantin is a Swiss luxury watchmaker brand that has a long and illustrious watchmaking history, of producing timepieces that have become collectors' items.
The company's watchmakers use centuries-old techniques and create pieces that look as good today as they did when they were first made. Vacheron Constantin also uses only the finest materials, such as 18K gold and platinum, in their watches. This attention to detail is reflected in the watches, which are known for their intricate designs and stunning finish.
In addition to its aesthetics, Vacheron Constantin also makes complex movements that are admired by watch enthusiasts around the world. The company uses only the highest quality parts for its timepieces and its watchmakers are expertly trained in all aspects of mechanical watchmaking, from design to assembly. This ensures that each watch created by Vacheron Constantin runs accurately and reliably.
The combination of timeless design, craftsmanship, and complex movements make Vacheron Constantin a great choice for those looking for a luxury watch that will stand the test of time.
Top 3 Popular Models From Top 3 Collections
1. Overseas Chronograph
The Vacheron Constantin Overseas Chronograph is a luxurious and versatile sports watch. It boasts a robust stainless-steel case, a striking blue dial, and an integrated bracelet. The watch features a chronograph function, allowing for precise timekeeping in various situations, while maintaining a sophisticated and stylish appearance.
2. Patrimony Perpetual Calendar Ultra-Thin
The Vacheron Constantin Patrimony Perpetual Calendar Ultra-Thin is an elegant dress watch characterized by its minimalistic design and ultra-thin profile. This timepiece showcases Vacheron Constantin's expert craftsmanship with its 18K gold case, beautifully finished dial, and highly precise perpetual calendar complication. Its slim case ensures a comfortable and refined fit on the wrist.
3. Traditionnelle Tourbillon
The Vacheron Constantin Traditionnelle Tourbillon is an exquisite example of the brand's mastery of horology. This exceptional timepiece features a stunning hand-engraved guilloché dial, an 18K gold case, and a highly intricate tourbillon complication. The tourbillon, a symbol of fine watchmaking, not only enhances the watch's accuracy but also adds an element of mesmerizing visual complexity.
Watch Exchange Pre-Owned Prices
The prices listed below are sourced from Watch Exchange's available pre-owned watches and are subject to change depending on market conditions.
Which Watch Is Right for You?
The answer to which of the three is better depends on the individual's personal preferences and needs. Each brand has its unique approach to design, craftsmanship, and innovation, catering to different audiences.
Audemars Piguet is best for those who prefer bold, innovative designs and appreciate traditional craftsmanship. Their watches offer a combination of modern and classic aesthetics that are perfect for those who value both fashion and function in their timepieces.
Patek Philippe is ideal for those who appreciate classic, understated elegance and value precision and exclusivity. Their watches are considered the pinnacle of luxury and are highly sought after by collectors and aficionados alike.
Vacheron Constantin is best for those who appreciate timeless design and craftsmanship. Their watches are characterized by their intricate designs, stunning finish, and complex movements, making them a great choice for those who want a luxury watch that will stand the test of time.
Final Word
Each of these luxury Swiss watchmakers carries a unique history and produces some of the most exquisite timepieces on the market. The three watch brands are evidence of the craftsmanship and skill of artisans who have dedicated their lives to creating something timelessly beautiful.
Key Takeaways
Those looking for a modern and bold design may prefer Audemars Piguet
Those seeking understated elegance may lean towards Patek Philippe.
Vacheron Constantin may be the right choice for those who value timeless design, craftsmanship, and complex movements.
Looking to buy or sell your luxury watches? Watch Exchange is your one-stop destination for trading Rolex, Patek Philippe, Tissot, Sinn, Zenith, and other luxury timepieces. Find your next watch today or list your item for free!
---