When choosing the perfect Rolex watch, you might be torn between two of the brand's most iconic bracelet designs, thus the Rolex Jubilee vs. Oyster bracelet debate.
Both are undeniable standouts in Rolex watchmaking, which explains why they're familiar terms among watch enthusiasts and collectors. However, these Rolex bracelets come with a number of different offerings and aesthetics, thus impacting the price tag of a certain Rolex watch.
So what exactly are their differences, and which of them is better? Learn all important details about the Rolex Jubilee and Oyster bracelet through this article to know which to go for or when to sport which stunning watch bracelet.
Comparison Table: Rolex Jubilee vs. Oyster Bracelet
Aspects
Rolex Jubilee Bracelet
Rolex Oyster Bracelet
Comfort
Renowned for its superb comfort, with a supple and snug fit that gracefully adorns the wrist.
Also provides a secure and comfortable fit.
Durability
A dress watch that boasts durability to withstand the rigors of daily wear.
A tool watch made from premium materials, like platinum, steel, or yellow-gold, to endure diverse conditions.
Upgrades
• Used Oystersteel, 18 ct gold, and Rolesor to ensure longevity
• Added Crownclasp and the Oysterclasp with Easylink 5mm comfort extension link
• Refinements in end link design to reduce bracelet stretch
• Upgrades to the clasp mechanisms in some models to include a safety catch
• Used Oystersteel and various gold alloys for amplified strength and longevity
• Added the Glidelock clasp for adjustments
• An Oysterlock clasp was introduced to prevent accidental opening in some models
• Ceramic inserts have been introduced between the links to prevent stretching and wear
Look
Characterized by its five-piece link configuration, the Jubilee bracelet showcases a distinctive design where three smaller, semi-circular links are flanked by larger, rectangular links on either side.
Characterized by its three-piece link configuration, the Oyster bracelet projects larger links to offer a comfortable fit around the wrist, with the outer links having a satin finish. In contrast, the center links may be polished.
The Jubilee and Oyster bracelets stand out, each presenting a blend of aesthetic and functional prowess. The Jubilee bracelet, known for its five-link design, mingles grace with comfort, while the Oyster bracelet, with its bold three-link structure, exudes a sporty aesthetic.
Thus, whether you find yourself drawn to the delicate and refined Jubilee or the sturdy and sporty Oyster, Rolex ensures a bracelet experience that provides comfort, beauty, as well as technical finesse befitting for its other components, such as the dial, bezel, crown, and scratch-resistant sapphire crystal, to name a few.
Origin and History
The durable and sporty Oyster bracelet, introduced in the late 1930s and patented in 1947, embodied a commitment to durability and practical functionality, originating to grace the world's first waterproof watch, the Rolex Oyster.
Eventually, it became a cornerstone for the brand's professional models like the Submariner and Daytona, resonating with adventurers and professionals with its rugged, reliable aesthetic.
In contrast, the Jubilee bracelet, unveiled in 1945 to commemorate Rolex's 40th anniversary, showcased a different kind of elegance into the horological world, introducing a refined link design, which initially graced the Oyster Perpetual Datejust model.
Purpose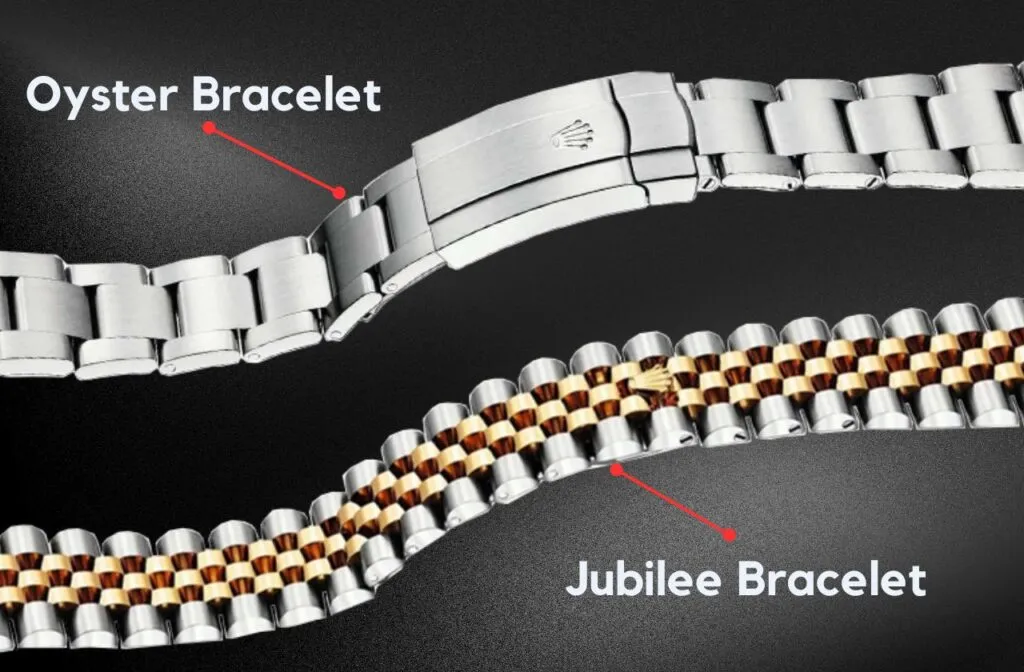 Picture this: the Oyster bracelet whispers a promise of adventure and reliability. It's like that trusty friend who's always up for a daring adventure, providing a sturdy companion to explorers, divers, and professionals, ensuring their timepiece stands firm in the face of the wild and the challenging.
Now, imagine the Jubilee swaying in, embodying elegance and subtleness that pulls at the heartstrings of those with a soft spot for classic beauty. This Rolex bracelet is much like your pal for those classy, upscale events. This companion adds a touch of finesse, gliding seamlessly through galas or any occasion where a dash of dapper sophistication is the call of the hour.
Design and Aesthetics
Sauntering through the history of Rolex, the Oyster bracelet strides in with its broad, three-piece link design, emanating a kind of sturdiness and practicality that is charismatic. It's ideal for you if you prefer its simplicity and rugged look.
It may either be one-toned or two-toned, depending on the materials used. The dials may also feature a variety of attractive colors, like yellow, black, green, and Tiffany blue, depending on the model.
Swinging in with a different tune, the Jubilee bracelet, with its intricately crafted five-piece link design, flows with sophistication, making it a great dress watch. This is your graceful and elegant companion, always ready to doll up and steal the spotlight at every classy gathering.
Just like the Oyster bracelet, the Jubilee variety may also be of solid color or two-toned. It's the same thing for dials (typically dark Rhodium, bronze, purple, pink, etc), and this largely depends on the watch reference you are getting.
Iterations and Recognition Over Time
Over the years, both the Oyster and Jubilee bracelets have undergone subtle changes and improvements. Despite these refinements, both bracelets maintain a balance between functionality and aesthetics.
Each has created an unmistakable identity on specific Rolex models, such as dressy Datejust watches often paired with the Jubilee bracelet. In contrast, the Oyster bracelet is commonly found on sportier models like the Submariner and GMT-Master.
Top Rolex Models: Oyster vs. Jubilee Bracelets
When selecting a Rolex watch, you'll always come across the Jubilee and the Oyster bracelets. Curious what popular references feature these two elegant bracelet styles?
Go through the list of the top Rolex models below:
5 Best Watches With Oyster Bracelets
1. Rolex Submariner 126610LN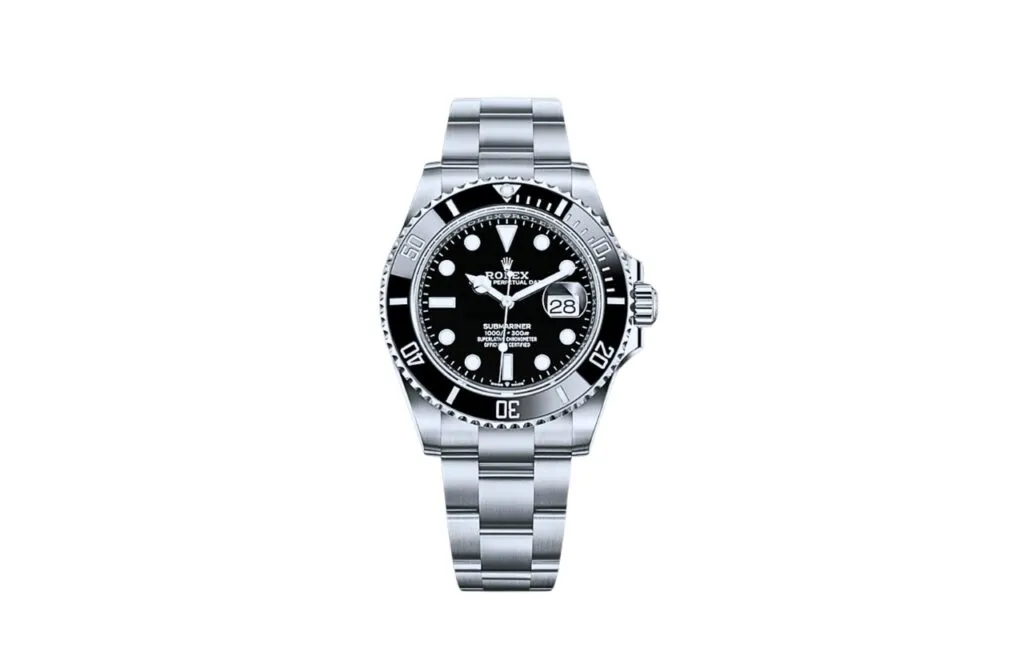 A highly sought-after, water-resistant diving watch with a unidirectional bezel, 41mm case size, and caliber 3235. Its price ranges from S$18,700 to S$19,100 or more. 
2. Rolex Daytona 116506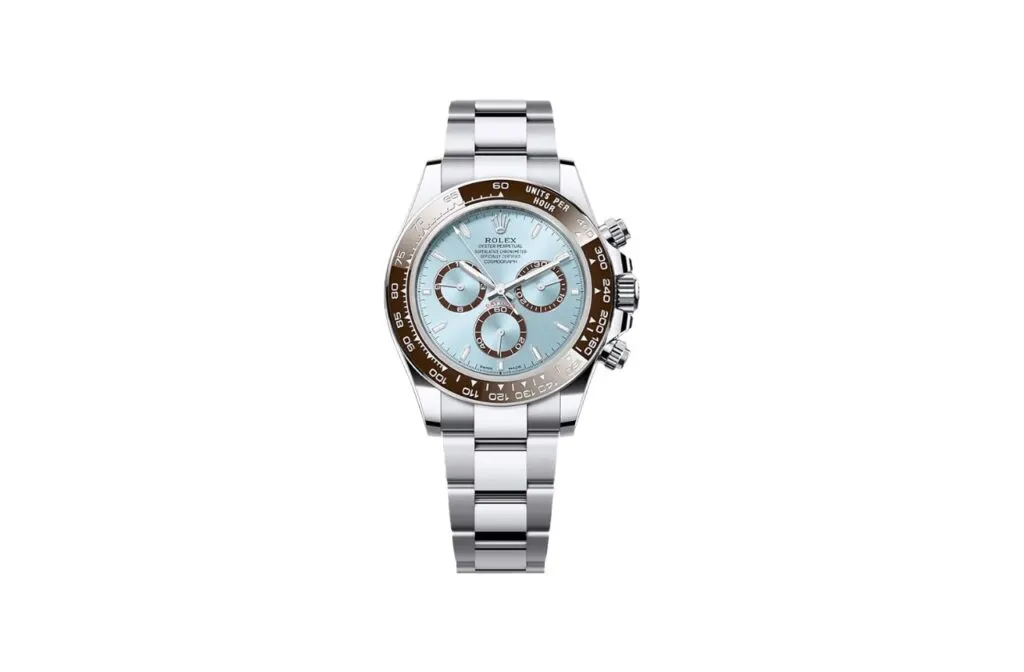 A high-performance, professional racing watch with a tachymetric scale and a chronograph function, also featuring an ice blue dial and chestnut brown Cerachrom. This model can set you back from S$121,500 to S$145,900. 
3. Rolex Explorer 124270
Designed for adventurers, this 2021 watch has a durable construction and excellent legibility under low-light conditions, housing caliber 3230. It's valued at around S$11,900 to S$12,800.
4. Rolex Yacht-Master 126622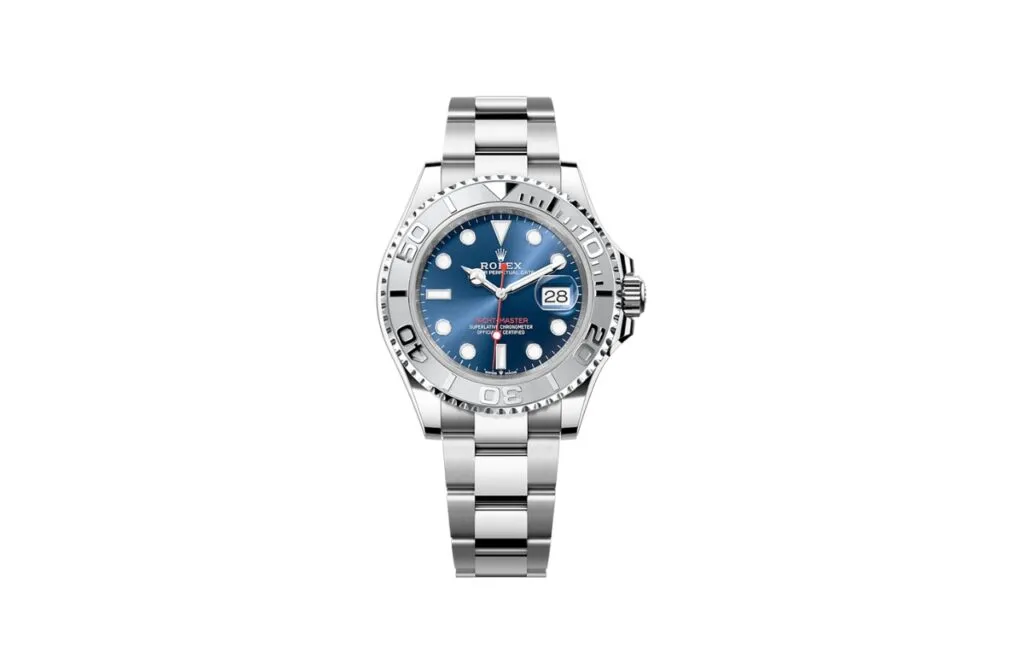 A luxurious and functional watch for sailors featuring a bidirectional rotatable bezel and superior water resistance. It also showcases a blue dial and is a great alternative to the Submariner. Expect this to have a price starting at S$16,900 or lower. 
5. Rolex Sea-Dweller 136660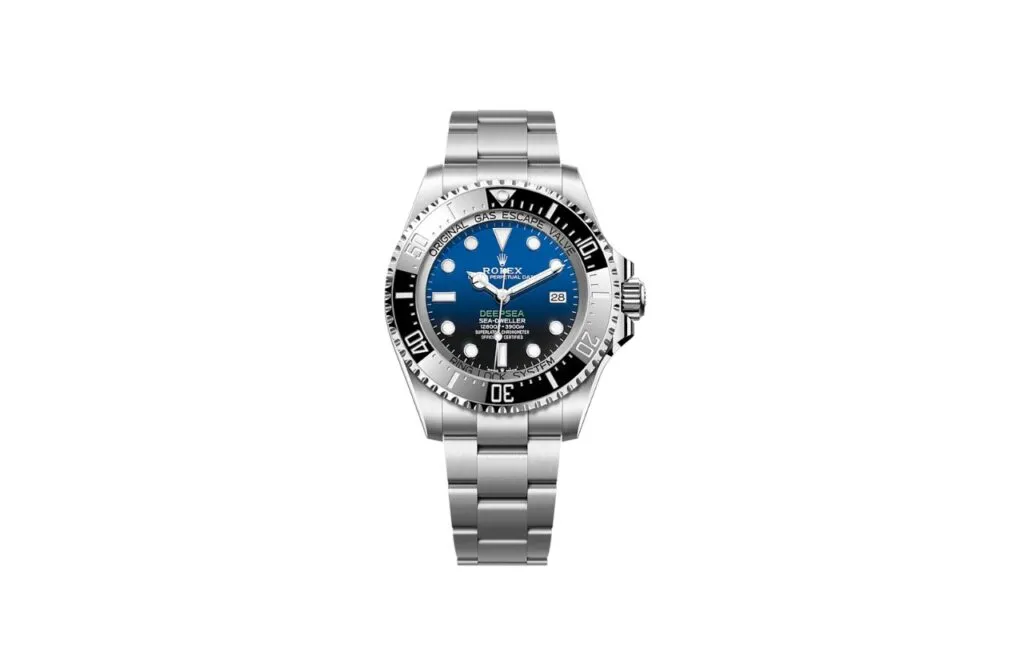 Engineered for deep-sea exploration and introduced in 2022, this watch boasts extreme water resistance and a helium escape valve. Its case size is around 44mm and is powered by caliber 3235. Overall, the watch can cost you S$18,400 or higher. 
5 Best Watches With Jubilee Bracelets
1. Rolex Datejust 36 126284RBR-0010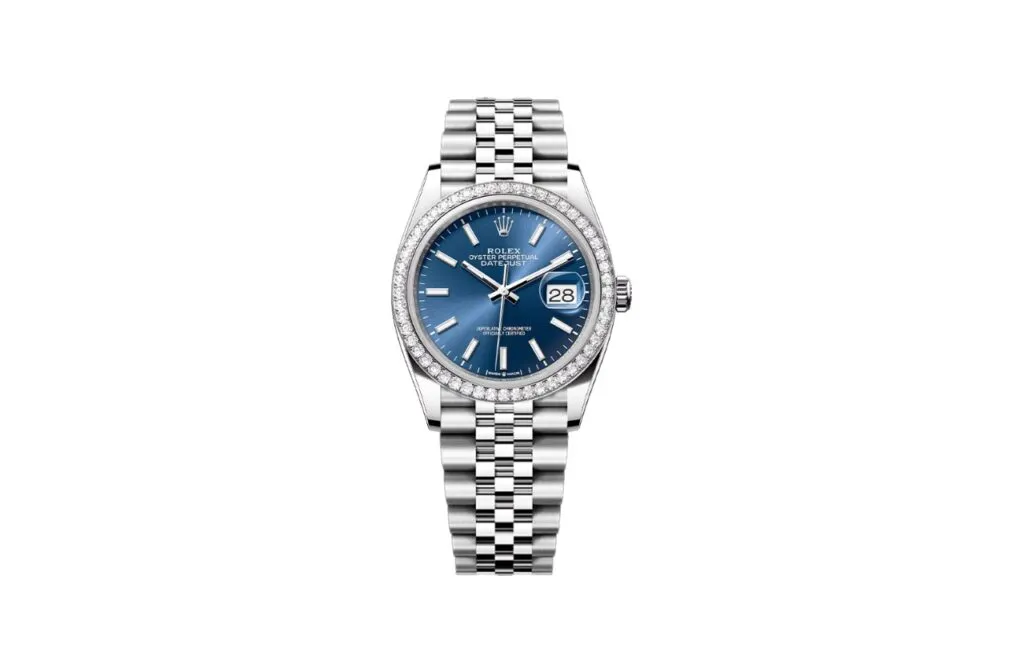 This new generation of the Datejust watch was introduced in 2018 with a caliber 3235, a gem-set bezel, and various dial colors, such as blue and white. This can be priced at around S$21,948 to S$42,796. 
2. Rolex GMT Master II 126710BLRO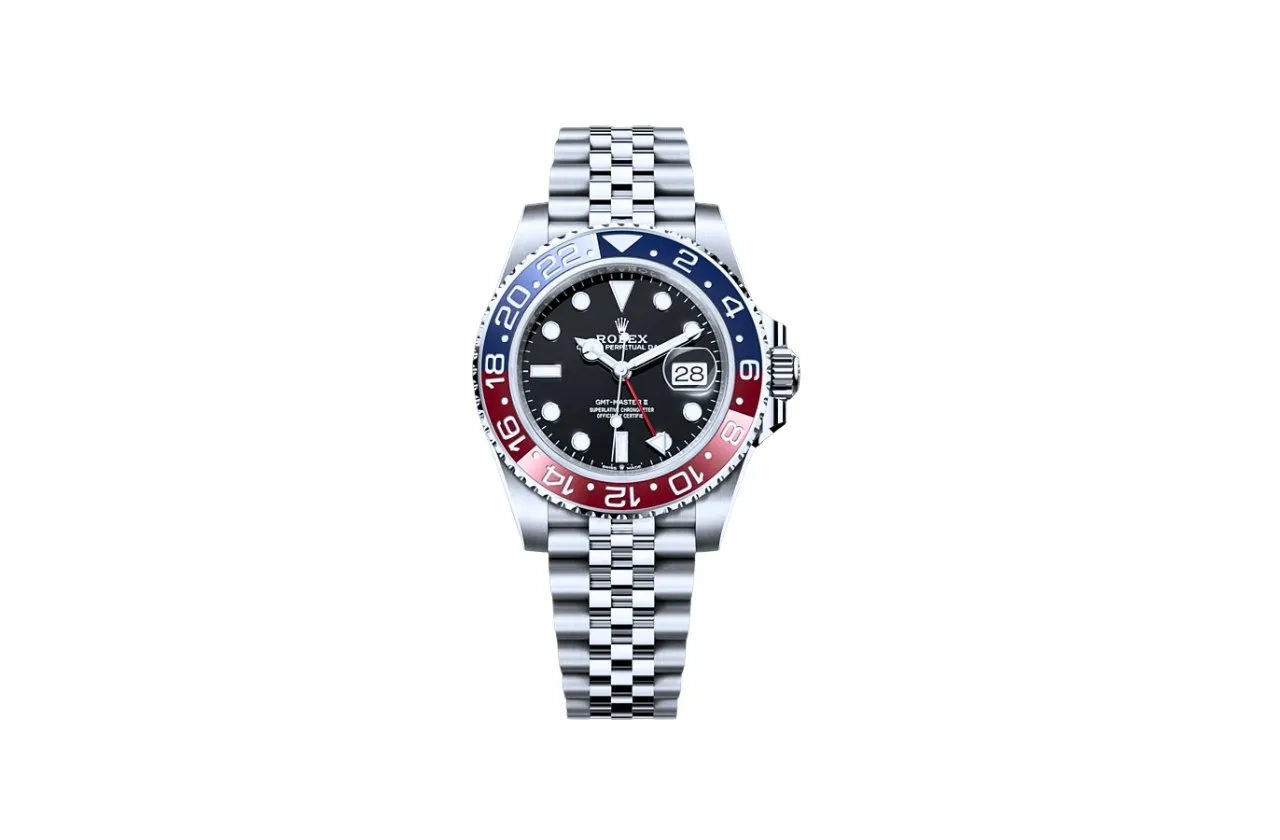 Designed for world travelers, this Pepsi-nicknamed watch is powered by caliber 3285 with a two tone, red and blue bezel. This is listed with a price of S$27,700 or more, depending on market conditions. 
3. Rolex Sky-Dweller 326934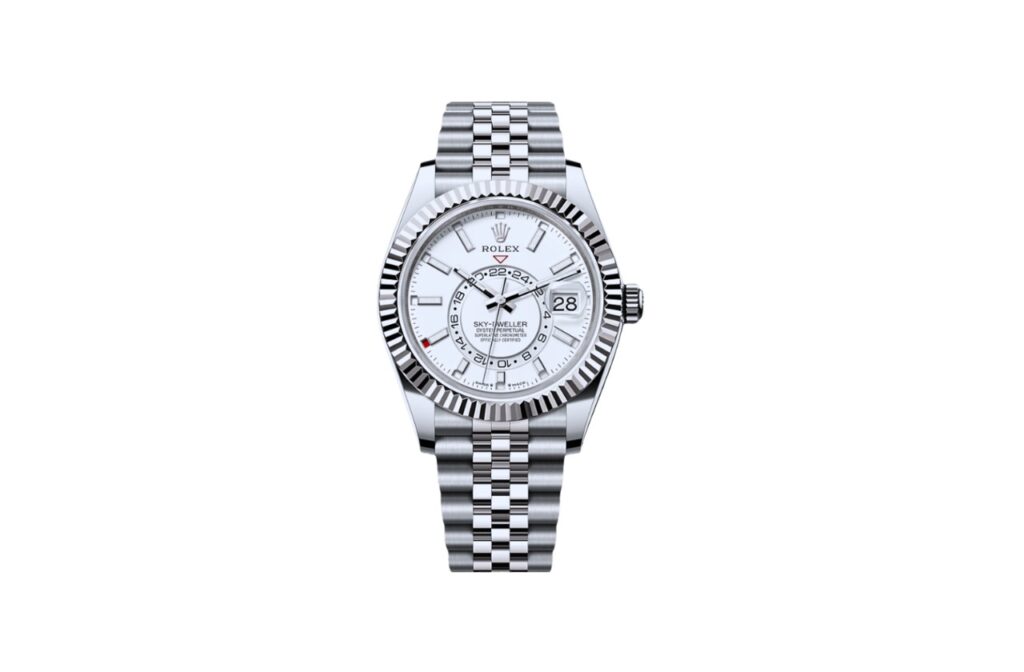 This 2012 timepiece features an annual calendar and an excellent dual time zone function with a white-gold bezel, which can be bought for around S$26,600.
4. Rolex Lady-Datejust 279171
A smaller, sophisticated watch designed for women, with various bezel, dial, and material options, housing the 'Perpetual' caliber 2236. This is priced at around S$20,200 or more, depending on demand and other market factors. 
5. Rolex Oyster Perpetual Date 15053
Combining a classic design with modern technology, this model features a self-winding movement, a date function, and a caliber 3035. This is valued between S$6,301 to S$10,133. 
Whatever bracelet style you choose, remember that both the Jubilee and Oyster bracelets are tried-and-true options that have been adorning Rolex watches for decades. 
Personal preferences, intended use, and aesthetic preferences should help guide your choice.
Frequently Asked Questions
1. Can You Switch a Jubilee With an Oyster Bracelet?
Yes, you can switch a Jubilee bracelet with an Oyster bracelet on specific Rolex watch models, as long as the bracelets are compatible with the watch's case and lug dimensions.
Keep in mind that switching bracelets may require professional assistance due to the precision required during the process. It is always recommended to consult an authorized Rolex dealer or a skilled watchmaker like Watch Exchange to ensure a secure fit and maintain the watch's integrity.
2. Is an Oyster or Jubilee Bracelet More Expensive?
Generally, there isn't a significant price difference between the two bracelets when purchasing them separately, but expect Jubilee to be over a couple hundred bucks more than the Oyster due to the intricacy of its bracelet.
Apart from the difficulty of producing Jubilee Rolex bracelets, its aesthetics appear more expensive, too, which can be a factor in many of Rolex's watches with 5-piece links.
Final Word
When choosing between a Jubilee and an Oyster bracelet for your watch, you must consider the design aspect. The Jubilee bracelet features a more complex structure with semi-circular links, giving off a dressier, more elegant look. On the other hand, the Oyster bracelet offers a simpler, sturdier appearance with its flat links, making it suitable for sportier watches.
Next, think about comfort and wearability. Some users find the Jubilee bracelet more comfortable due to its smaller, more flexible links that easily wrap around the wrist. In contrast, the Oyster bracelet may feel slightly more rigid but provides a secure fit and can withstand greater wear and tear.
Read Also: How Tight Should a Watch Be?
Key Takeaways
Oyster bracelets provide a strong and secure option with flat three-piece links, commonly found in Rolex's professional range. At the same time, Jubilee features five-piece links that are durable and flashy.
Both bracelets have a patented Oysterlock folding clasp for a secure fit. However, the modern Jubilee also includes an Easylink comfort extension link to better fit larger wrists.
The choice between the two depends on your preference and the specific Rolex model, as certain models are exclusively designed with one bracelet type.
Looking to buy or sell your luxury watches? Watch Exchange is your one-stop destination for trading Rolex, Patek Philippe, Tissot, Sinn, Zenith, and other luxury timepieces. Find your next watch today or list your item for free!
---