Patek Philippe and Rolex, reigning supreme in the luxury watch market, have crafted their legacy through decades of unwavering commitment to quality, precision, and design excellence. While they may share common ground in terms of their reverence and global acclaim, Patek Philippe and Rolex carve distinct paths, offering horological aficionados varied experiences and distinctive merits.
Patek Philippe is known for creating some of the world's most intricate and sophisticated mechanical movements, often featuring intricate complications, refined dials, and a more classical and understated elegance. On the other hand, Rolex is famous for its reliability and robustness, with many watch collectors considering it an everyday luxury timepiece.
Comparing Patek Philippe and Rolex comes down to personal preference and individual needs. Knowing the key differences between the brands helps you make an informed decision when choosing the perfect luxury watch to suit your lifestyle and taste.
Comparison Table: Patek Philippe vs. Rolex
| | | |
| --- | --- | --- |
| Feature | Patek Philippe | Rolex |
| Case | Crafted from premium materials such as stainless steel, 18K gold, and platinum. Cases showcase exquisite craftsmanship and often feature intricate engravings. | Made from materials like stainless steel, 18k gold, and platinum, it offers durability and luxury. The patented Oyster case provides excellent water resistance. |
| Bezel | Bezel designs range from minimalist to adorned with precious stones. Bezels are made from precious metals, adding to the watch's allure. | Many Rolex models feature rotating bezels for tracking time or dual time zones. Ceramic bezel inserts offer scratch and fade resistance. |
| Strap | Bracelets and straps are available in 18k gold, platinum, leather, and other materials. | Offers a variety of bracelets, including the Oyster, Jubilee, and President, in materials like stainless steel, gold, and platinum. |
| Dial | Dial designs are clean, minimalistic, and timeless, ensuring the watch remains fashionable. | Features bold, easily identifiable designs. Some models have iconic features like the fluted bezel and President bracelet. |
| Movement | Meticulously crafted in-house movements are known for precision, reliability, and innovation. | Designed and assembled in-house, and has features like the Perpetual rotor and Parachrom hairspring to enhance accuracy and durability. |
| Price Range | S$11,452 to S$823,540 | S$2,099 to S$293,771 |
Patek Philippe vs Rolex: Heritage and Brand
Founded in 1839 by Antoine Norbert de Patek and François Czapek, Patek Philippe has established itself as one of the paramount symbols of horological excellence and luxury worldwide. The Swiss watchmaking giant is lauded for its impeccable craftsmanship, innovativeness, and creation of some of the most complicated watches ever made.
Some of Patek Philippe's iconic models include:
Calatrava (1932): Represents timeless elegance and a definitive round wristwatch.
Nautilus (1976): A classic sports watch known for its unique shape.
Aquanaut (1997): Merges sportiness with elegance, targeting a younger audience.
Patek Philippe is renowned for grand complication watches like the Sky Moon Tourbillon and Grandmaster Chime, showcasing both technical expertise and horological artistry. This luxury watch model is a testament to the art of watchmaking and an integral part of horological history.
On the other hand, Rolex was founded much later in 1905 by Hans Wilsdorf and Alfred Davis in London. Initially called Wilsdorf and Davis, it evolved to Rolex Watch Co. Ltd. in 1915, and later to Rolex S.A. One of the world's most recognizable and prestigious watch brands, Rolex is known for innovation, durability, and precision.
Some of Rolex's iconic models include:
Submariner (1953): A benchmark for dive watches.
Daytona (1963): Famed among racing enthusiasts for its precision.
Oyster Perpetual & Datejust: Celebrated for their classic and functional designs.
GMT-Master (1954): Designed for international pilots, offering multi-time zone features.
Explorer (1953): Associated with Sir Edmund Hillary's Everest conquest.
Sea-Dweller: Resilient up to depths of 1,220 meters.
Through relentless innovation and a steadfast commitment to quality, Rolex has cemented its place as an emblem of quality, durability, and reliable precision in the horological world.
Design and Aesthetics Comparison
Patek Philippe is synonymous with timeless elegance and sophistication. The brand is steadfast in its commitment to aesthetic purity, producing watches that are universally celebrated for their refined and understated beauty.
Key characteristics of Patek Philippe's design include clean, minimalistic dials that eschew unnecessary embellishments. This minimalism ensures that each Patek Philippe watch remains perennially in vogue, withstanding the test of time. Another prominent feature in their modern collection is the use of sapphire crystals, which not only provide clarity and protection but also elevate the watch's luxurious appearance.
Rolex, on the other hand, encompasses a broader spectrum of design aesthetics. From the elegance of their dress watches to the ruggedness of their sports models, Rolex showcases a distinct versatility in design.
Iconic models such as the Submariner, Daytona, and Datejust are instantly recognizable, thanks to signature elements like the fluted bezel and the President bracelet. These design features, while bold, are crafted to remain timeless.
Rolex's commitment to preserving the relevance of their designs is further evidenced by their continuous investment in research and development, ensuring that their timepieces are always at the intersection of tradition and innovation.
Materials Comparison
Case
Patek Philippe's cases are crafted from high-end materials, including stainless steel, 18K gold, and platinum. These materials are chosen not just for their durability but also for their unique shine, adding a touch of luxury to each watch. Similarly, Rolex also uses premium materials for its cases such as corrosion-resistant stainless steel, 18k gold, and platinum, ensuring durability and an enduring appearance.
Apart from using high-quality materials, Patek Philippe distinguishes itself with its meticulous craftsmanship. The brand often integrates intricate engravings and artistic elements into its case designs, emphasizing its commitment to artistry and detail. This results in a more delicate appearance, making them ideal for formal and luxury settings.
While Rolex focuses on the robustness and functionality of its cases, the designs are iconic and maintain a balance between style and utility. The brand's Oyster case is a testament to this, providing exceptional water resistance in various models. Some Rolex watches can even withstand the pressures of deep-sea diving, with water-resistance ratings of up to 1,220 meters (4,000 feet).
Bezel
While Patek Philippe's bezels lean more towards luxury aesthetics and craftsmanship, Rolex seamlessly blends style with utility.
Patek Philippe's bezels are crafted from precious metals, reflecting the brand's commitment to luxury and quality. The design spectrum for their bezels ranges from understated elegance to opulent embellishments, with some models featuring precious stones that add a touch of opulence and extravagance to the watch. Such ornate bezels highlight the brand's dedication to artistry and sophistication.
Rolex, while also using precious materials for its bezels, offers a blend of form and function. Their bezels, especially in models like the Submariner and GMT-Master, are designed with utility in mind. The rotating capability of these bezels is a practical tool for divers and travelers alike, demonstrating Rolex's focus on functionality.
Additionally, the inclusion of the Cerachrom ceramic bezel inserts is a testament to Rolex's innovation. These bezels are resistant to scratches and fading, ensuring that Rolex watches preserve their aesthetics over extended periods, even under challenging conditions.
Strap
Patek Philippe's straps showcase the brand's commitment to luxury and artisanal craftsmanship. With a range of materials, from 18k gold and platinum to leather, satin, and special composite material, Patek Philippe provides options to suit various preferences. Their leather straps, in particular, offer a classic elegance that complements the sophistication of their timepieces.
On the other hand, Rolex primarily focuses on metal bracelets crafted from high-quality materials, including 904L stainless steel, 18k gold, and platinum. The construction of these bracelets, whether it's the Oyster, Jubilee, or President, underscores the brand's dedication to durability and long-lasting appeal.
Both Patek Philippe and Rolex offer straps and bracelets that reflect their respective brand identities. Patek Philippe focuses on a blend of luxury and traditional elegance, while Rolex emphasizes durable craftsmanship and adaptability.
Movement and Precision Comparison
Patek Philippe's movements are the epitome of haute horlogerie, reflecting the brand's commitment to meticulous craftsmanship and precision. With a storied history that spans centuries, Patek Philippe has consistently been a leader in producing exquisite mechanical movements that are both beautiful to behold and accurate in timekeeping.
Being at the vanguard of watchmaking, Patek Philippe has introduced a multitude of complications and features that have set standards in the industry. Their pioneering developments, such as the annual calendar and split-second chronographs, are a testament to the brand's dedication to pushing horological boundaries.
While less ornate in design compared to those of Patek Philippe, Rolex's movements are synonymous with reliability and precision. Engineered for robustness, Rolex movements are made to endure daily wear while maintaining exceptional accuracy.
Rolex's innovations, like the Perpetual rotor and the Parachrom hairspring, focus on enhancing the movement's functionality, durability, and resistance to external factors. These features ensure that the movement remains accurate in varying conditions, be it during sporting activities or under different temperature fluctuations.
While both Patek Philippe and Rolex excel in movement craftsmanship and reliability, they each approach watchmaking with slightly different philosophies. Patek Philippe leans towards horological artistry and complex complications, while Rolex emphasizes robustness and functional innovations.
Price Range
Patek Philippe watches frequently garner prices ranging from S$11,452 to a staggering S$823,540. Among its illustrious collections, the Nautilus emerges as a particularly coveted line. Notably, the esteemed Nautilus model, ref. 5711, is traded at around S$141,243 in private sales, remarkably eclipsing its retail price of S$47,800 as of December 2021.
Rolex timepieces generally fetch between S$2,099 and S$293,771 in the marketplace. The Datejust collection, with a spotlight on the Ref. 126334, commands notable attention, securing an average of S$17,076 in private sales and notably surpassing its retail counterpart at S$14,350.
Investment Potential
Patek Philippe watches often exhibit steeper appreciation curves, particularly for iconic models like the Nautilus. This rapid growth in value can be attributed to the brand's prestigious reputation, limited production numbers, and timeless designs that resonate with collectors.
While the appreciation of Rolex watches might be more modest compared to certain Patek Philippe models, they offer stability and liquidity in the secondary market. Rolex's vast global recognition ensures a consistent demand, and many of its models, especially sport watches like the Submariner and Daytona, have shown substantial appreciation over the years.
Patek Philippe watches might offer more dramatic returns on particular models; however, Rolex provides a combination of stability, liquidity, and potential appreciation. Both brands are widely regarded as blue-chips in the luxury watch market.
5 Best Patek Philippe Watches
1. Patek Philippe Calatrava Ref. 5196
The Calatrava collection epitomizes the timeless round wristwatch and is often regarded as the very essence of the Patek Philippe style.
2. Patek Philippe Nautilus Ref. 5711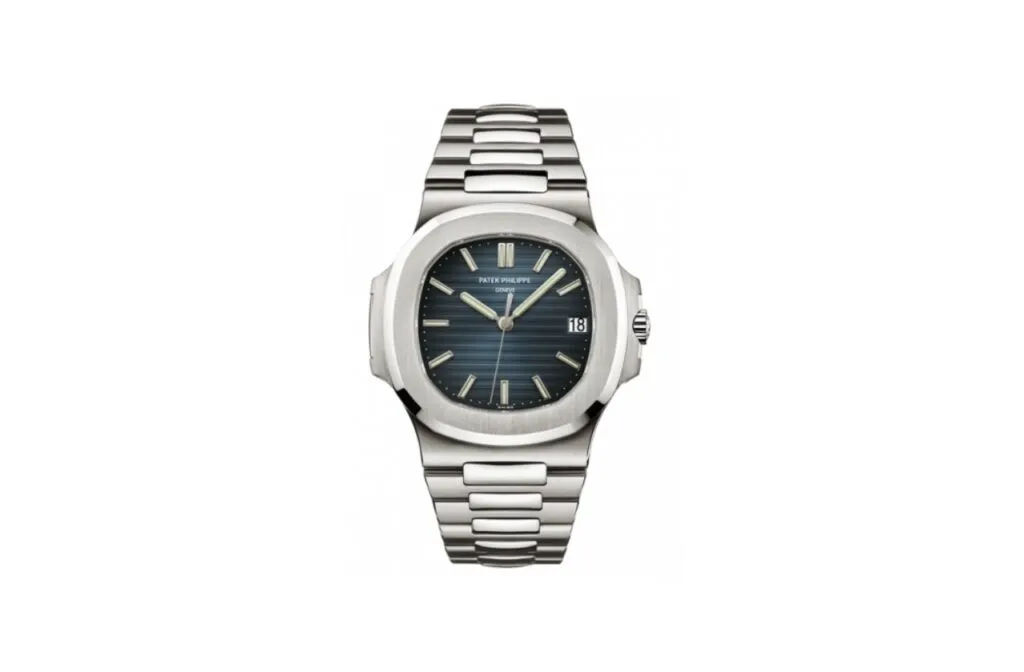 One of the most coveted sports watches in the world, the Nautilus is recognized for its distinctive porthole-shaped case and horizontally embossed dial.
3. Patek Philippe Aquanaut Ref. 5167A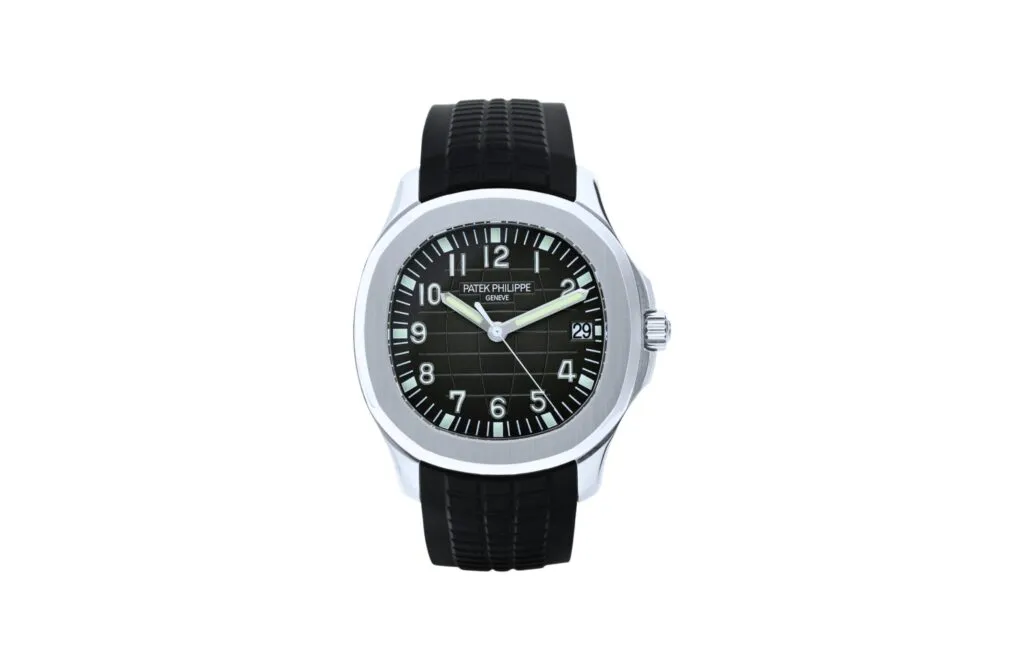 A modern classic sports watch with a distinctive rounded octagonal case and a tropical strap that is highly resistant to wear and tear.
4. Patek Philippe Perpetual Calendar Ref. 5327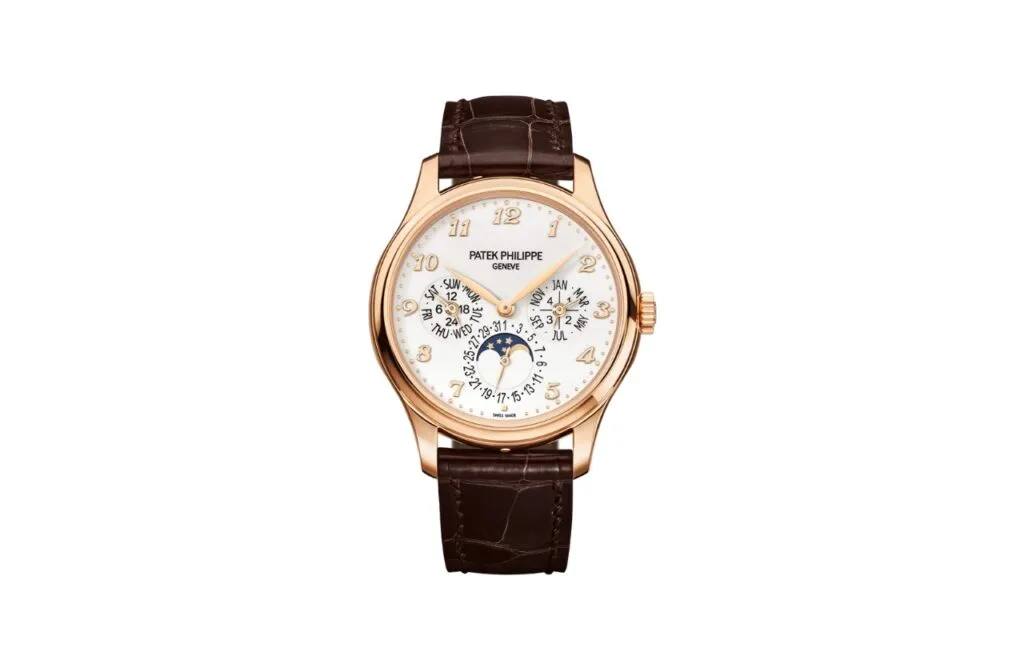 The Perpetual Calendar watches by Patek Philippe are a stunning representation of the brand's prowess in creating complex horological masterpieces.
5. Patek Philippe Grand Complications Minute Repeater Ref. 5078
Featuring a striking mechanism that chimes to indicate hours, quarters, and minutes, this rare watch is a true testament to the brand's horological prowess.
5 Best Rolex Watches
1. Rolex Submariner Ref. 116610LV
Also known as the "Hulk" due to its distinctive green dial and bezel, the Submariner 116610LV is one of the most sought-after Rolex models.
2. Rolex Daytona Ref. 116500LN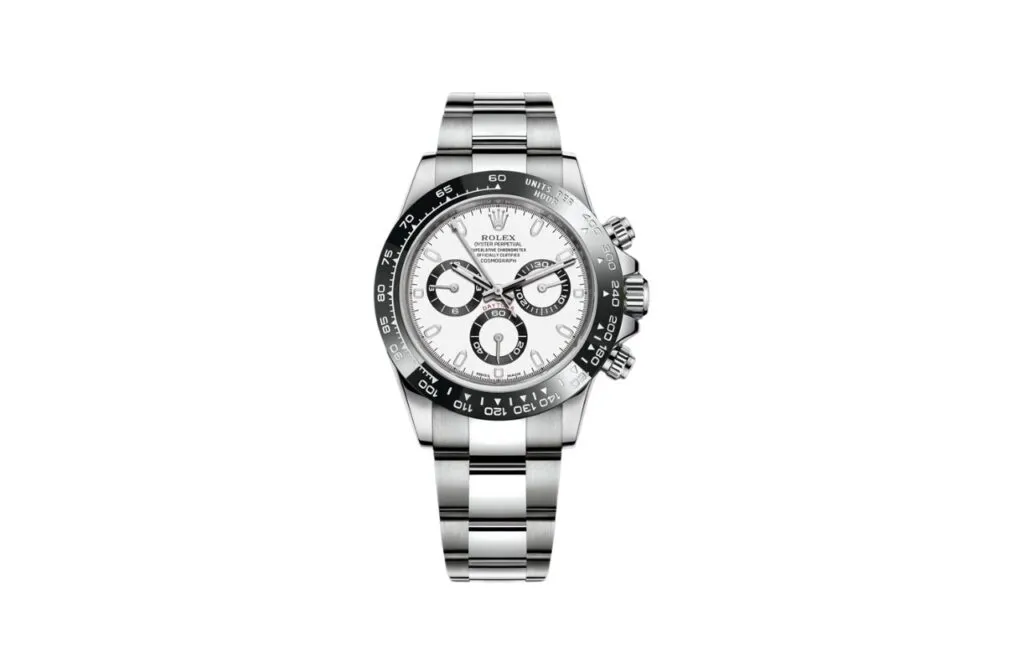 The Daytona Panda 116500 with a black ceramic bezel and white dial is known for its association with racing and has been an iconic piece in the Rolex lineup.
3. Rolex GMT-Master II Ref. 126710BLRO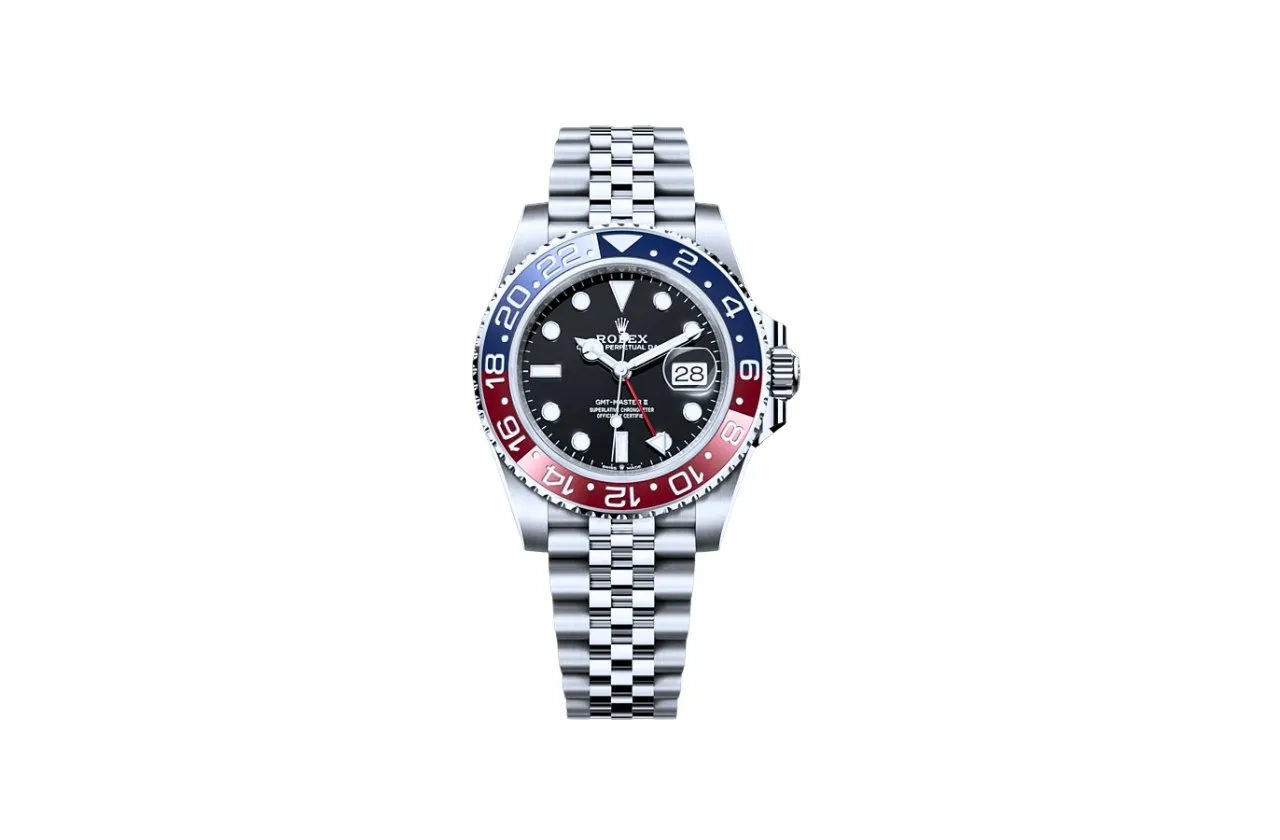 Also known as the "Pepsi" due to its blue and red bezel, this model is appreciated for its functionality and classic look.
4. Rolex Datejust 41 Ref. 126334
A classic and versatile piece with a fluted white gold bezel and jubilee bracelet, it's known for its timeless design and is suitable for almost any occasion.
5. Rolex Explorer II Ref. 216570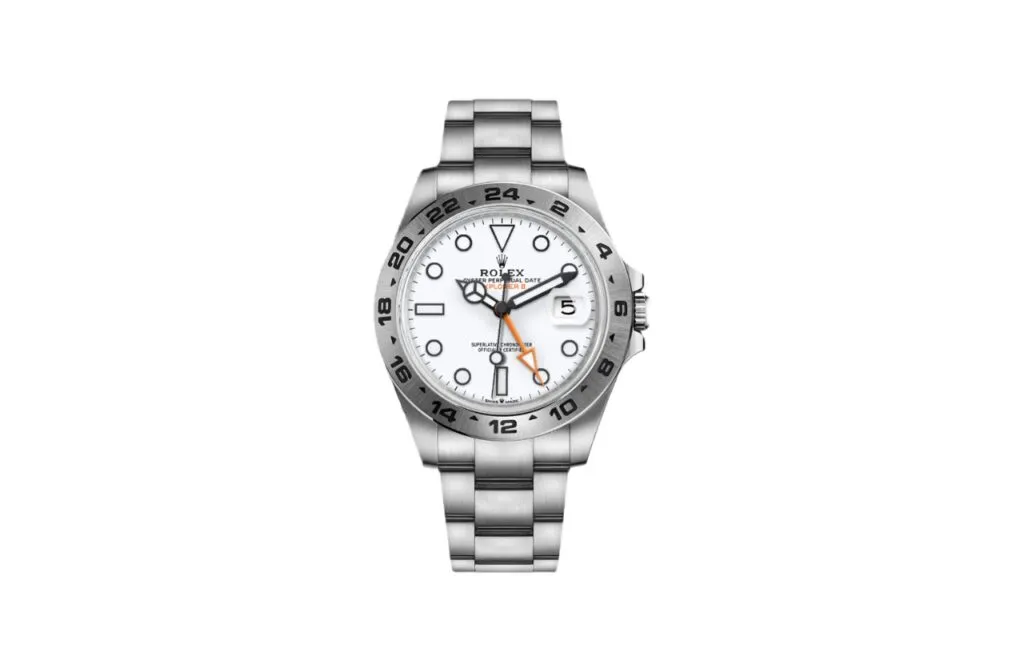 Known for its robustness and the distinctive orange GMT hand, the Explorer II is a watch designed for adventurers and explorers.
Final Word
When comparing these two luxury watch brands, it's important to remember that both Rolex and Patek Philippe are leaders in the luxury watch market, offering exceptional craftsmanship and outstanding designs. Each brand has its unique strengths and appeals to different consumers within the luxury sector.
Key Takeaways
Patek Philippe is often seen as more prestigious, having a longer history and being known for producing exquisite mechanical movements. Their watches typically have higher price points, making them more exclusive and elite.
Rolex is known for its innovation, durability, and accurate movements. Their watches are relatively more affordable compared to Patek Philippe, making them more accessible to a broader audience.
Choosing between Patek Philippe and Rolex comes down to personal preference and the specific features you desire in a luxury timepiece. Both brands provide exceptional quality and imbue a sense of sophistication and prestige.
Looking to buy or sell your luxury watches? Watch Exchange is your one-stop destination for trading Rolex, Patek Philippe, Tissot, Sinn, Zenith, and other luxury timepieces. Find your next watch today or list your item for free!
---