While both the Submariner and the Explorer are designed for adventurists, there are key differences that set them apart. The Submariner, created as a diver's watch, is equipped with features such as a unidirectional rotating bezel and water resistance, making it perfect for underwater activity, while the Explorer is designed for land explorers, often featuring a simpler dial and a more classic look.
By examining the specific features, design elements, and functions of the Rolex Submariner and Rolex Explorer, you will be able to determine which luxury sports watch best suits your lifestyle and preferences. Ultimately, both watches have a rich history and a myriad of fans, so your final decision will come down to your taste and requirements.
Comparison Table: Rolex Explorer vs Submariner
| | | |
| --- | --- | --- |
| Feature | Rolex Explorer | Rolex Submariner |
| Case | Durable Oystersteel construction with various sizes (e.g., 36mm, 39mm, 41mm) | Stainless steel case, typically 40mm in diameter |
| Bezel | Fixed and non-rotating bezel, minimalist design | Unidirectional rotating ceramic bezel with minute markings |
| Strap | Stainless steel Oyster bracelet with options like Jubilee | Stainless steel Oyster bracelet with Oysterlock clasp |
| Dial | Large, luminescent hour markers and hands, classic design | Luminescent hour markers, iconic black dial |
| Movement | Reliable automatic movement, Superlative Chronometer certification | Automatic movement with date function |
| Price Point | S$5,574 and S$24,638 | S$12,384 and S$53,297 |
Rolex Explorer vs Submariner: Heritage and Brand
The Rolex Explorer, introduced in 1953, was crafted specifically for adventurers, with its roots in Sir Edmund Hillary and Tenzing Norgay's historic Mount Everest ascent. The initial model, Ref. 6350, showcased a straightforward design featuring a 36mm stainless steel case, large luminous hour markers, and the distinct Mercedes hands.
As the line evolved, notable models like the Ref. 1016, nicknamed the "Explorer's Explorer," and the modern Ref. 214270, highlighted the brand's commitment to blending legacy with contemporary improvements. The Explorer II Ref. 1655, with its 24-hour hand, is a testament to Rolex's dedication to serving the needs of extreme explorers. Today, the Rolex Explorer stands as an emblem of robust simplicity, adored by both adventurers and watch connoisseurs.
On the other hand, the Rolex Submariner, also introduced in 1953, set the gold standard for dive watches with its pioneering water resistance of up to 100 meters. Its hallmark design, featuring black dials, Mercedes hands, and rotating bezels, became a defining image of the Rolex brand.
The association of the Ref. 6538 model with James Bond in "Dr. No" further amplified its stature as a symbol of adventure and elegance. As the series matured, innovations like the addition of a date function in the 1960s and the unveiling of the Cerachrom ceramic bezel in 2008's Ref. 116610 reflected Rolex's relentless pursuit of excellence.
The Submariner's classic design and reputation as a reliable tool watch have cemented its place as a cherished piece among divers, collectors, and watch enthusiasts across the globe.
Design and Aesthetic Comparison
The Rolex Explorer is characterized by its minimalist and refined design, exuding elegance and subtlety. This understated aesthetic makes the Explorer versatile, fitting seamlessly into a range of scenarios, be it adventurous exploits or sophisticated gatherings.
In contrast, the Rolex Submariner presents a sportier and rugged demeanor, ideal for those seeking a watch apt for casual and adventurous settings. While the Submariner has seen gradual evolution in terms of materials and technology over its lifetime, it has faithfully retained its foundational design attributes, ensuring its iconic look remains recognizable and timeless.
Materials Comparison
Case
Both the Rolex Explorer and the Rolex Submariner are constructed using robust and durable materials. The Explorer is made from Oystersteel, a material known for its strength and resistance, while the modern Submariner utilizes stainless steel.
The Rolex Explorer is designed with the challenges of adventure in mind, boasting a sturdy construction coupled with a screw-down crown. This combination ensures an impressive level of water resistance, ideal for enduring tough conditions. Historically, the Rolex Explorer models primarily featured a 36mm case size. However, recognizing the evolving preferences, Rolex expanded the range by introducing a 39mm case version.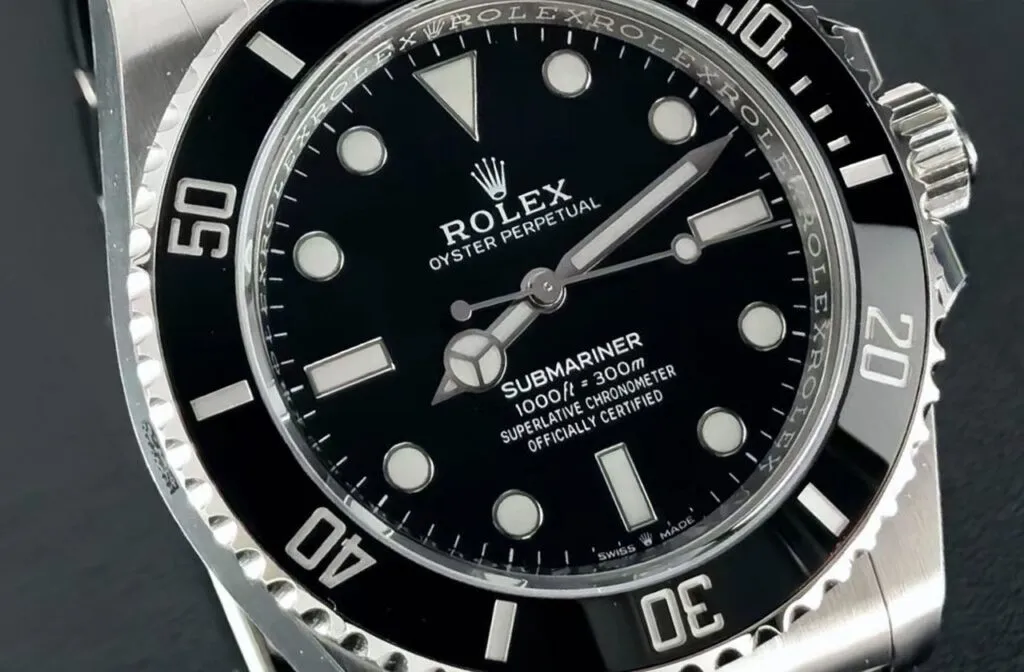 On the other hand, the modern Rolex Submariner boasts a slightly larger presence, with a case typically measuring 40mm. This size is a sweet spot for many, giving a pronounced look on the wrist while remaining suitable for various wrist dimensions.
While both watches prioritize durability and robustness, the Explorer offers a slightly more understated size, suitable for those seeking a classic and versatile look. The Submariner, being slightly bolder in its size, is for those who prefer a more noticeable wrist presence without compromising on comfort.
Bezel
The Rolex Explorer features a fixed and non-rotating bezel, unlike the Submariner, which has a more prominent rotating bezel. The Explorer's bezel adds to the watch's sleek appearance, contributing to its timeless and versatile design.
In the Explorer II watches, the bezel becomes even more functional, featuring a fixed stainless steel design with 24-hour markings. These markings enable wearers to keep track of a secondary time zone, enhancing the timepiece's utility, especially for travelers and adventurers.
Distinct from the Explorer, the Submariner boasts a unidirectional rotating bezel, a crucial feature for a dive watch. This bezel allows users to measure elapsed time, a vital function during underwater activities. Made from ceramic, the Submariner's bezel is adorned with minute markings, providing both functionality and a visually appealing aesthetic.
While the Rolex Explorer's bezel offers a more streamlined and versatile design, especially with the dual time zone feature in the Explorer II, the Submariner's rotating bezel emphasizes its utility and sporty aesthetic, particularly tailored for diving and underwater activities.
Strap
The strap of the Rolex Explorer is traditionally crafted from stainless steel, capturing the brand's iconic Oyster bracelet design. This design not only prioritizes durability but also comfort. Depending on the specific model and its generation, Rolex also offers different bracelet options like the Jubilee bracelet, allowing for variation within the Explorer range.
Similarly, the Submariner's strap is made from stainless steel, embracing the classic Oyster bracelet design. The choice of material and design reflects the watch's intended use in demanding conditions, ensuring longevity and a timeless look.
The Oyster bracelet on the Explorer comes equipped with a secure clasp, ensuring the watch remains snugly on the wrist during daily adventures or routine activities. The design guarantees both stability and comfort. With the Submariner's Oyster bracelet, it is complemented by the Oysterlock safety clasp, a feature that underscores the importance of security, especially in aquatic environments.
Both the Rolex Explorer and Submariner feature the iconic stainless steel Oyster bracelet, emphasizing durability, classic aesthetics, and comfort. However, the specific clasps and occasional variations in bracelet design cater to the unique demands and aesthetics of each watch line.
Dial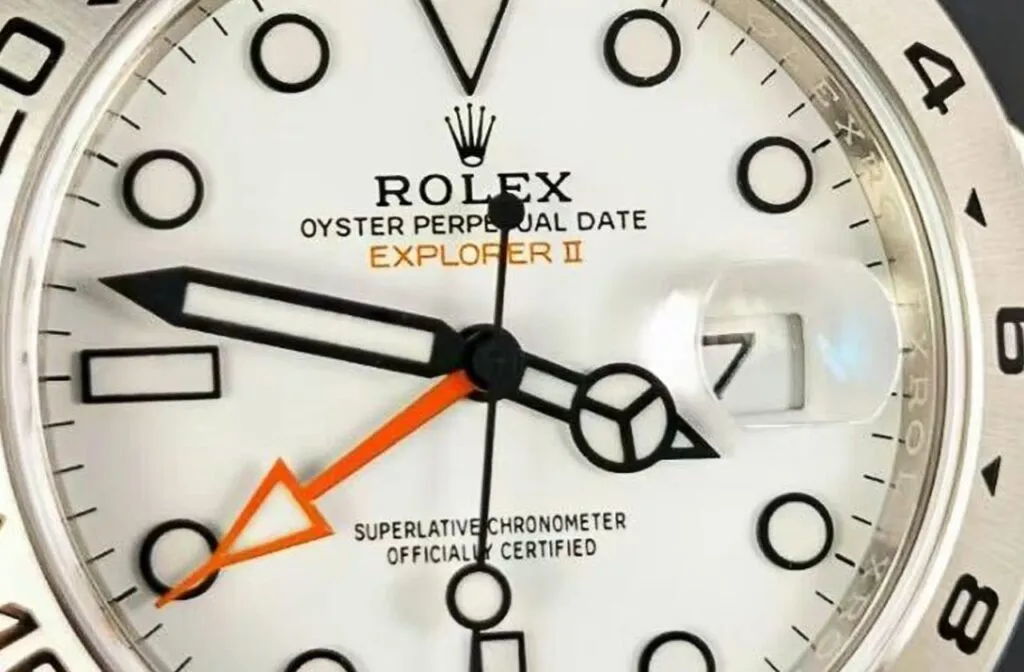 The dial of the Rolex Explorer is renowned for its legibility, featuring large, luminescent hour markers and distinct hands. This design ensures readability in diverse lighting scenarios. Another hallmark of the Explorer's dial is the Rolex logo and branding, complemented by a simple date window. These features collectively lend the Explorer its classic and timeless appearance.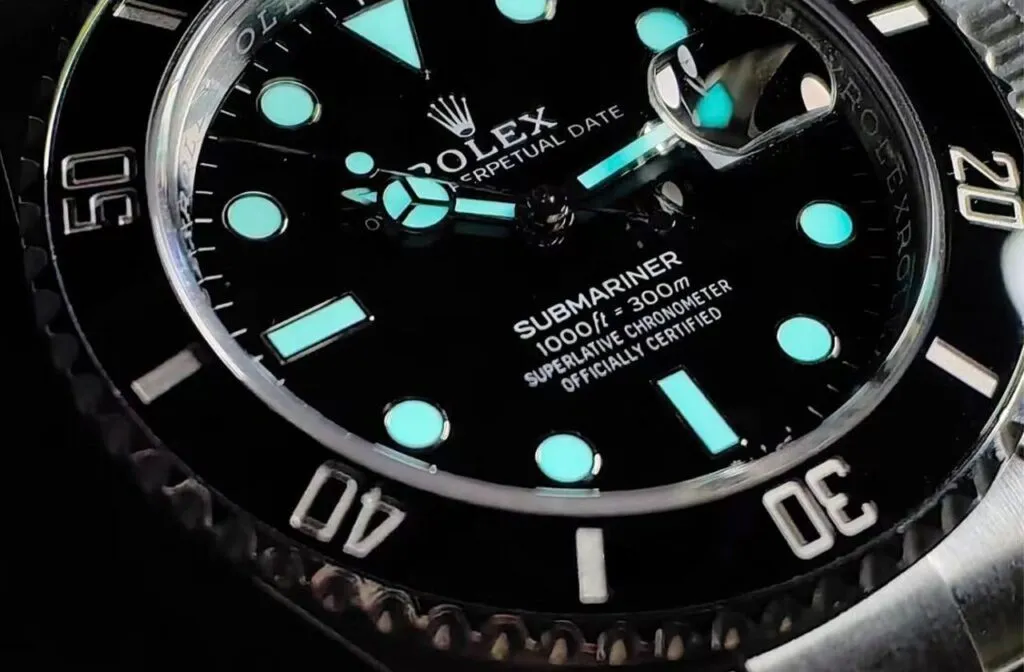 On the other hand, the Submariner's dial stands out with its applied hour markers filled with a luminescent material, ensuring clear visibility in both daylight and dimly lit environments. Traditionally, the dial is presented in black, harmonizing perfectly with its black bezel, giving it a consistent and iconic aesthetic.
In essence, both the Rolex Explorer and Submariner dials emphasize optimal legibility, thanks to their luminescent markers. While the Explorer offers a blend of simplicity and elegance, the Submariner provides a cohesive, classic appearance with its coordinated black dial and bezel.
Movement and Precision
The Rolex Explorer and Rolex Submariner models are powered by a high-precision automatic movement, ensuring accurate timekeeping and the brand's commitment to meticulous craftsmanship. What further distinguishes the Submariner's movement is the added date display function, bringing an additional layer of utility to its wearer.
Specifically, both the Explorer 36 and Explorer 40 utilize the calibre 3230, a self-winding mechanical movement. This caliber embodies the brand's dedication to reliability and longevity, promising that the watch will function flawlessly for years.
While the Explorer stands out with its specific calibre 3230 and Superlative Chronometer certification, the Submariner boasts an added date function, catering to those seeking both precision and functionality.
Price Range
Timepieces from the Rolex Explorer collection generally command prices between S$5,574 and S$24,638 on the private sales market. The Rolex Explorer Ref. 124270 emerges as the most coveted model among aficionados. As of October 2023, this particular model attracts an average price of S$10,843 in private sales, notably exceeding its retail price of S$10,100.
On the other hand, the Rolex Submariner collection often fetches between S$12,384 and S$53,297 in the private sales arena. The Rolex 126610 shines as the most coveted model within the Submariner lineup. As of October 2023, the Rolex Submariner Date (126610) commands an average private sales price of S$18,004, presenting a notable ascension from its September 2023 retail price of S$14,350.
Investment Potential
Both the Explorer and the Rolex Submariner Date showcase positive investment potential, with their resale values exceeding their retail prices. However, the Submariner Date ref. 126610 displays a more pronounced premium, indicating higher demand and, consequently, a potentially stronger investment proposition in the current market.
While both Rolex watches show investment potential with the Explorer and Submariner showing market premiums, it's crucial to remember that watch investments can be unpredictable. It's always recommended to seek expert advice or conduct thorough research before making investment decisions.
5 Best Rolex Explorer Watches
1. Rolex Explorer I Ref. 214270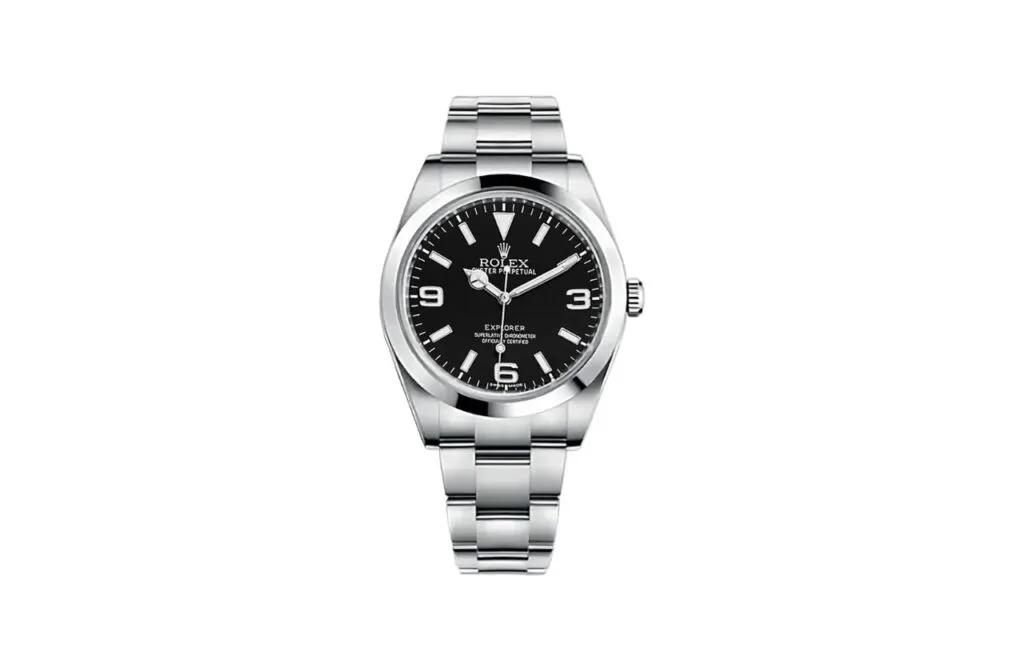 The Rolex Explorer I Ref. 214270 is an iconic model with a 39mm stainless steel case and robust Oyster bracelet. Its black dial and 3-6-9 hour marker configuration provide a clean, classic look that you can appreciate for its timeless appeal.
2. Rolex Explorer II Ref. 216570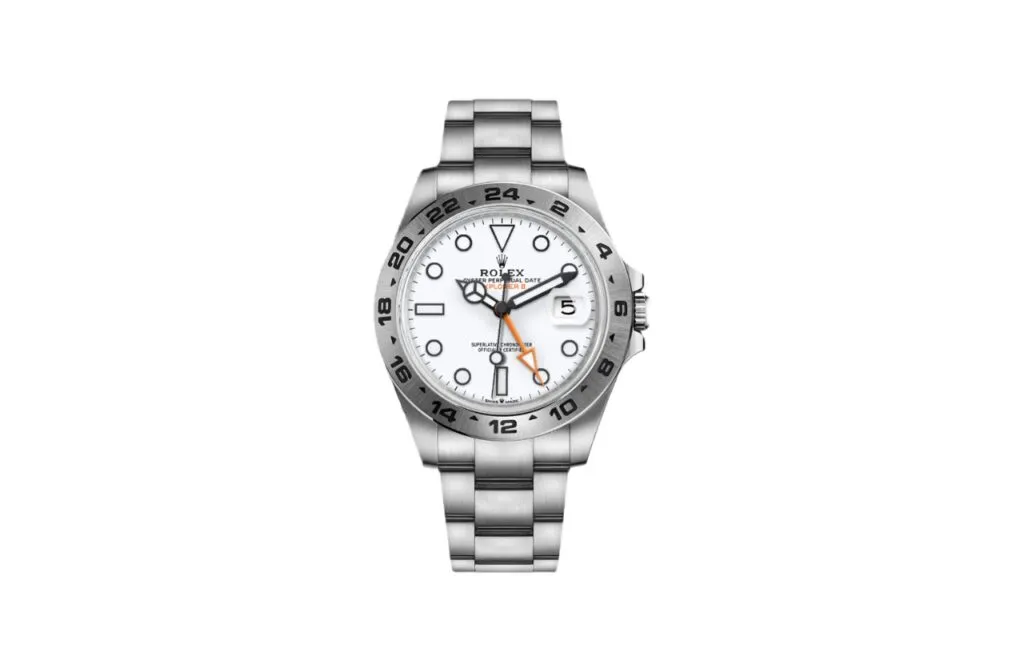 With its 42mm case and distinctive orange 24-hour hand, this model offers a bolder style. It features a date function and a second time zone display, making it a practical choice for travelers or adventurers who need more functionality in their timepiece.
3. Rolex Explorer I Ref. 124270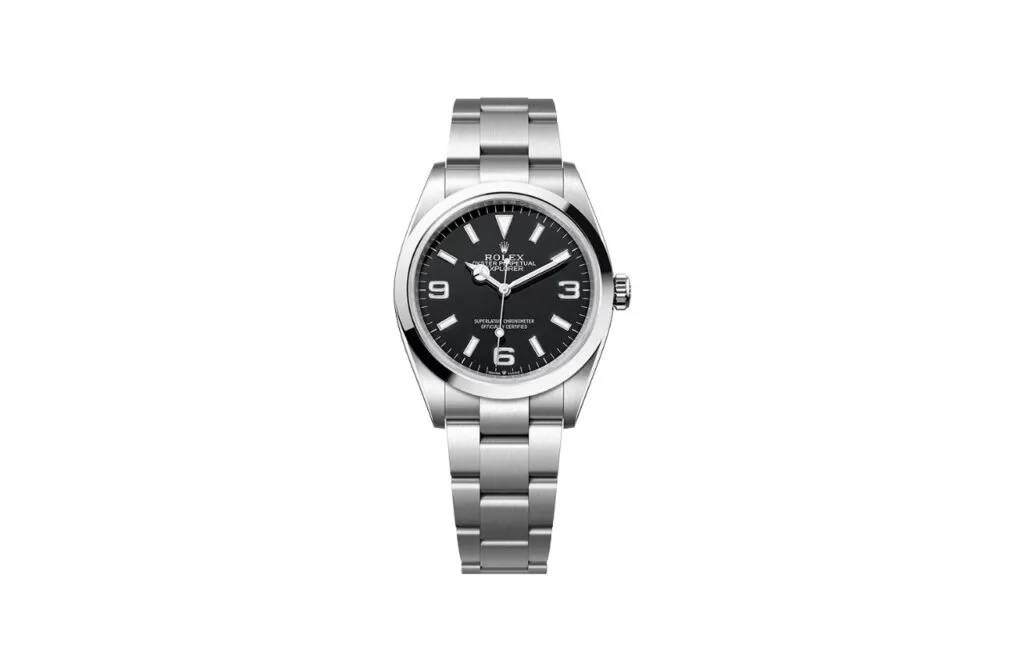 This model returns to the 36mm case size, preserving the original DNA that made the Explorer so popular. It boasts a long power reserve of up to 70 hours and greater resistance to magnetic interference.
4. Rolex Explorer II Ref. 16570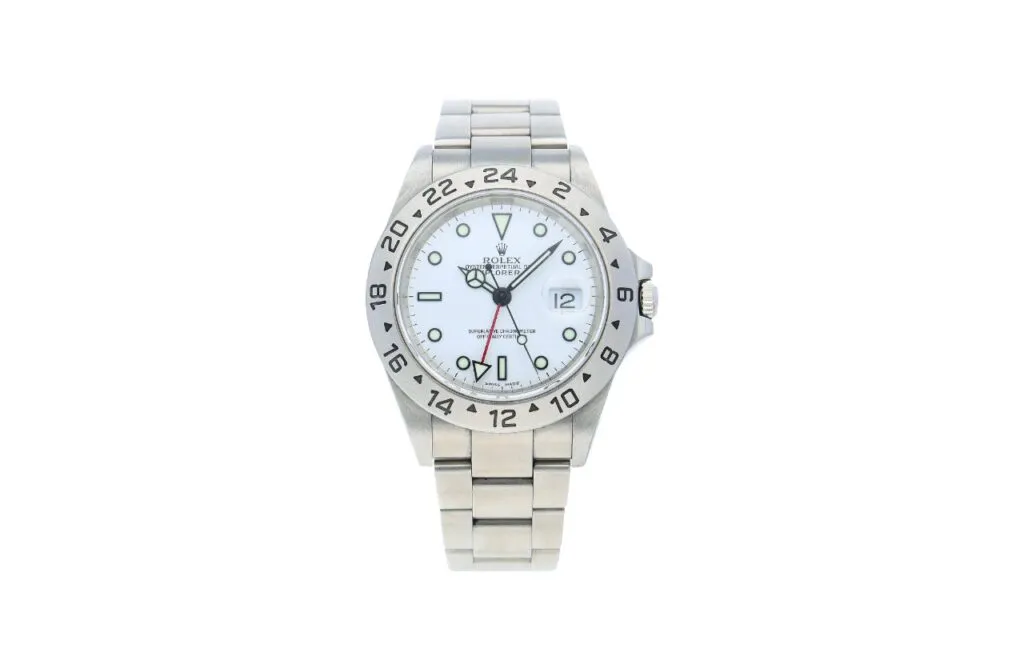 Equipped with the reliable Caliber 3185 movement, this 40mm stainless steel timepiece features an understated black or white dial and comes with a 24-hour hand for dual time zone tracking.
5. Rolex Explorer Ref. 1016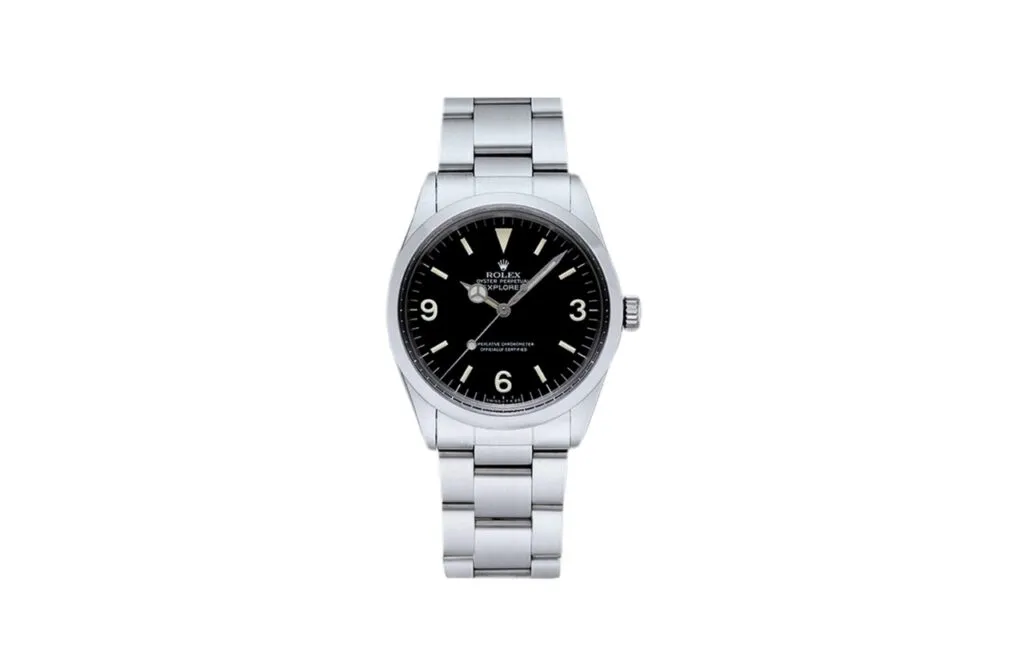 This vintage Rolex watch, produced for several decades from the 1960s to the 1980s, has a smaller 36mm case and a charming, aged appearance that can transport you back in time while effortlessly keeping up with modern trends.
5 Best Rolex Submariner Watches
1. Rolex Submariner Date Ref. 116610
With a 40mm stainless steel Oyster case, and a black Cerachrom bezel, it offers durability and style.
2. Rolex Submariner No-Date Ref. 114060
For those who prefer a cleaner dial, Submariner ref. 114060 is a great option. Featuring a 40mm stainless steel case, ceramic bezel, and Oyster bracelet, its timeless design is perfect for any occasion.
3. Rolex Submariner Date Ref. 116610LV
Also known as the "Hulk," the Rolex Submariner Date Ref. 116610LV stands out for its unique green dial and bezel. It shares the same 40mm stainless steel case and Oyster bracelet as the other models, but the vibrant color adds a distinct touch.
4. Rolex Submariner Date Ref. 126610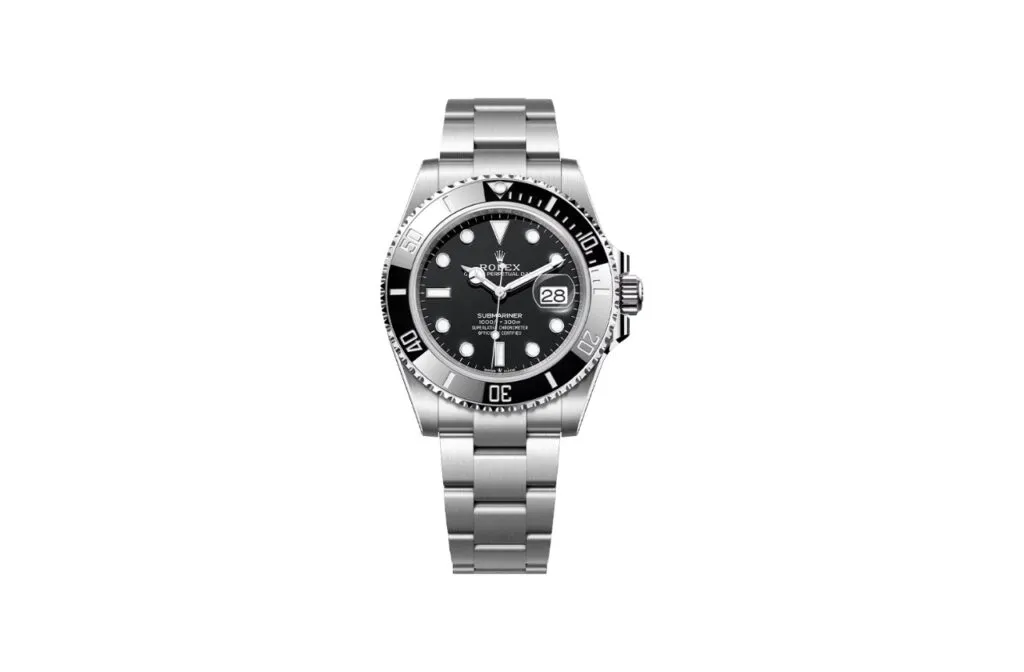 The Rolex Ref. 126610 is a modern iteration of the iconic Rolex Submariner Date, known for its 41mm stainless steel case, Cerachrom ceramic bezel, and updated Caliber 3235 movement, offering enhanced accuracy and a power reserve of approximately 70 hours.
5. Rolex Submariner Date Ref. 116613LN
A luxurious choice, it features a combination of stainless steel and 18k yellow gold. This two-tone design, along with its black ceramic bezel and contrasting gold markers, sets it apart as a sophisticated option.
Final Word
The Rolex Explorer and Submariner are both iconic timepieces with a strong history and reputation. While the Submariner is more dive-oriented and offers a higher degree of water resistance, the Explorer is designed for adventure-seekers on land, with its additional GMT function and fixed 24-hour bezel.
Key Takeaways
The Submariner offers superior water resistance (up to 300 meters), while the Explorer II has a GMT function and 24-hour bezel for tracking multiple time zones.
Both models are made of Oystersteel (stainless steel), ensuring durability and strength for various activities.
The Submariner has a more diverse range with various colors and materials, whereas the Explorer has maintained a consistent appearance throughout its model history.
Looking to buy or sell your luxury watches? Watch Exchange is your one-stop destination for trading Rolex, Patek Philippe, Tissot, Sinn, Zenith, and other luxury timepieces. Find your next watch today or list your item for free!
---