When it comes to luxury watches, two brands often stand out in the conversation: Audemars Piguet and Rolex. Both of these brands are renowned for their craftsmanship, design, and exclusivity. But how do they differ, and which one is the better choice for you?
Audemars Piguet, founded in 1875, is a more prestigious watchmaker that focuses on exclusivity and doesn't manufacture as many watches per year compared to Rolex. This means that owning an Audemars Piguet watch is often considered a symbol of status due to its rarity and the brand's reputation for intricate designs. On the other hand, Rolex, founded in 1905, is known for its durable and highly accurate timepieces that are suitable for a more diverse range of lifestyles.
When considering which watch brand is right for you, it's essential to take into account their key differences. While Audemars Piguet offers a sense of prestige and exclusivity, Rolex provides durability, reliability, and excellent resale value for a lower entry-level price. Ultimately, the choice between these two iconic brands depends on your personal preferences and priorities.
Comparison Table: Audemars Piguet vs. Rolex
| | | |
| --- | --- | --- |
| Feature | Audemars Piguet | Rolex |
| Case | Iconic octagonal bezel of the Royal Oak with sharp edges, exposed screws, and integrated bracelet. | Synonymous with the Oyster case. Made from 904L stainless steel and 18k gold. Features a waterproof design with a screw-down case back, winding crown, and bezel. |
| Bezel | Distinctive octagonal bezel on the Royal Oak with eight hexagonal screws. Focus on design language and artistic flair. | Features include the fluted bezel, unidirectional rotating bezels, and bidirectional rotating bezels. Uses Cerachrom for scratch and fade resistance. Emphasis on iconic aesthetics and functional utility. |
| Strap | Offers integrated metal bracelets with alternating polished and brushed finishes. Other options include high-quality alligator leather straps and rubber straps for sportier models like the Royal Oak Offshore. | Features recognizable bracelets like the Oyster, President, and Jubilee.  |
| Movement | Known for impeccable movement craftsmanship with both in-house and externally sourced calibers. Notable calibers like the ultra-thin Calibre 2121. | All movements are manufactured in-house and undergo rigorous testing. Uses proprietary Parachrom hairspring and Paraflex shock absorbers to enhance reliability. |
| Price Range | S$4,020 – S$612,310 | S$2,096 – S$286,765 |
Audemars Piguet vs Rolex: Heritage and Brand
Founded in 1875 in the Vallée de Joux by Jules Louis Audemars and Edward Auguste Piguet, Audemars Piguet is one of the few remaining independent, family-owned watch manufacturers. The brand epitomizes the fusion of traditional craftsmanship with innovative design and technology.
One of its most iconic creations, the Royal Oak, was launched in 1972 with ref. 15202ST.OO.1240ST.01 and disrupted the watch industry with its unique octagonal bezel and integrated steel bracelet. It was both avant-garde in design and a technical marvel. Another masterpiece is the Royal Oak Offshore Chronograph with ref. 26470ST.OO.A801CR.01, a bolder and sportier evolution of the original Audemars Piguet Royal Oak.
Rolex, on the other hand, was established much earlier in 1905 by Hans Wilsdorf and Alfred Davis in London. Rolex quickly ascended the ranks of watchmaking legends due to its focus on precision, reliability, and iconic design.
By 1926, Rolex had introduced the Oyster, the world's first waterproof wristwatch. Their commitment to both innovation and timeless style can be seen in the Submariner Date with ref. 126610LN, an emblematic diver's watch known for its durability and elegance, and the Daytona ref. 116500LN, a chronograph that has become a symbol of motorsport enthusiasts and professionals alike. 
Rolex's reputation is further bolstered by its consistency in design and its global recognition as a status symbol.
While both Audemars Piguet and Rolex have rich histories and have contributed immensely to the watch industry, they offer distinct narratives. Audemars Piguet often pushes the boundaries of design and mechanical innovation, whereas Rolex is celebrated for its timeless designs, precision, and global prestige.
Design and Aesthetic
At the heart of Audemars Piguet's design philosophy lies a strong emphasis on artistic expression and avant-garde innovation. This luxury watch brand champions artistic expression, showcasing unique designs like the Royal Oak's octagonal bezel and the industrial Royal Oak Offshore. Their bold aesthetics, unconventional materials, and intricate features like tapisserie dials highlight a marriage of art and craftsmanship.
Conversely, the Rolex brand emphasizes understated luxury combined with functionality. Their hallmark Oyster case, present in models from the Submariner to the Datejust, embodies durability and waterproofing. With clear dials, luminous hour markers and hands, and choices ranging from stainless steel to gem-set bezels, Rolex ensures beauty with everyday reliability.
Materials
Case
Audemars Piguet's iconic Royal Oak showcases its blend of innovative design and quality with its octagonal bezel, sharp edges, exposed screws, and a range of materials from gold to ceramic. The Royal Oak Offshore further enhances this with its sportier look.
Conversely, Rolex's pioneering Oyster case from the 1920s set the standard for waterproof wristwatch cases. This design, characterized by its screw-down case back, winding crown, and bezel, has been the foundation for many of Rolex's most iconic models, from the Submariner to the Daytona. Prioritizing durability, Rolex uses corrosion-resistant 904L stainless steel and, for luxury, 18k gold.
In essence, Audemars Piguet focuses on distinctive artistic design, while Rolex champions durability and timeless elegance. Both, however, are devoted to crafting enduring, captivating watch cases.
Bezel
Audemars Piguet's signature is its instantly recognizable octagonal bezel on the Royal Oak, defined by eight precisely aligned white gold screws, encapsulating luxury with an industrial touch. This iconic design has evolved in collections like the Royal Oak Offshore.
Rolex, conversely, combines aesthetics and function in its bezels. The fluted bezel, prominent in Datejust and Day-Date models, was initially a waterproofing feature but now offers an elegant shimmer. Their tool watches, such as the Submariner, have functional unidirectional bezels for diving, while the GMT-Master II aids in tracking multiple time zones. Furthermore, Rolex employs durable Cerachrom ceramic, ensuring bezel longevity.
In essence, while Audemars Piguet's bezels champion distinctive design, Rolex melds signature looks with pragmatic features. Both brands' bezels profoundly amplify their watch personas.
Strap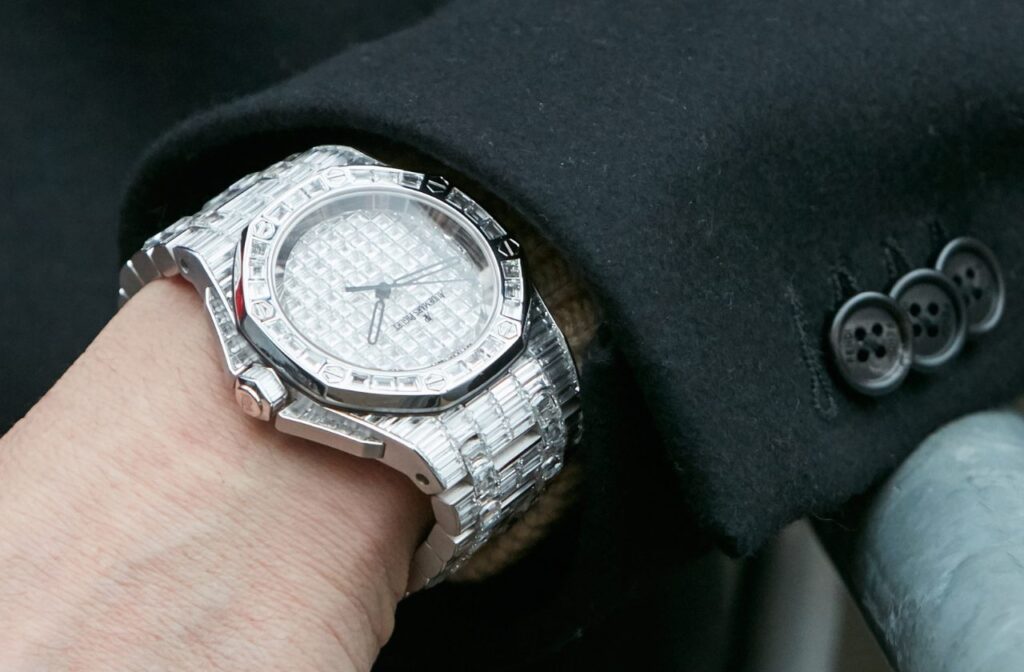 Audemars Piguet's strap selections are as meticulously crafted as the watches themselves, designed to complement and elevate the overall aesthetic of each timepiece. Their integrated metal bracelets, especially the one on the Royal Oak, are celebrated for their seamless design, with tapered links that ensure a snug fit on the wrist.
This bracelet is both a visual marvel with its alternating polished and brushed finishes and an ergonomic wonder. For those who prefer a softer touch, Audemars Piguet offers alligator leather straps of the highest quality, known for their suppleness and durability. The Royal Oak Offshore, known for its sportier demeanor, often features rubber straps, which provide resilience against environmental factors and add to the athletic look of the watch.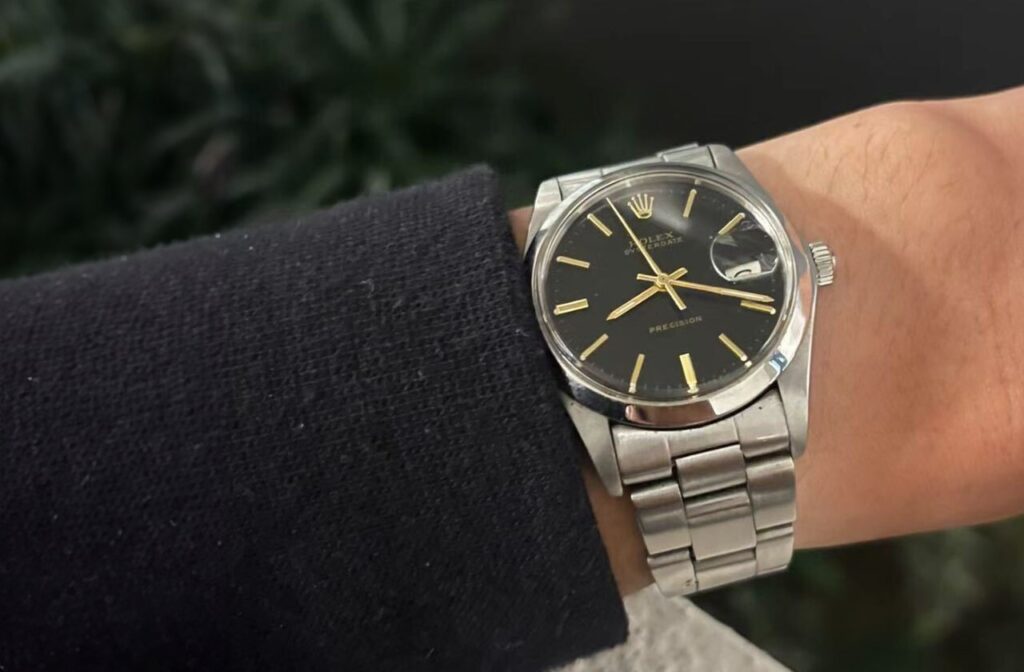 On the other hand, Rolex's straps and bracelets are synonymous with the brand's enduring style and are often as recognizable as the watches they adorn. The Oyster bracelet, with its broad, flat three-piece links, is versatile enough to be featured on both sporty and classic models, from the Submariner to the Datejust. 
The President bracelet, often seen on the Day-Date, has semi-circular three-piece links and exudes an aura of sophistication and luxury. The Jubilee, with its five-piece link design, offers a more ornate look, originally created for the Oyster Perpetual Datejust.
Rolex also incorporates the Oysterflex, a high-performance elastomer strap with a metal core, on certain sportier models like the Yacht-Master, merging the robustness of a metal bracelet with the comfort of rubber.
Movement and Precision
Audemars Piguet, hailing from the Vallée de Joux – a region synonymous with high horology, is renowned for its impeccable movement craftsmanship. The brand boasts both in-house and externally sourced calibers, all of which are finished to the highest standards. The intricate detailing, from Geneva stripes to perlage, on their movements is a testament to their commitment to haute horlogerie.
Notable movements like the ultra-thin Calibre 2121, which powers the iconic Royal Oak, are celebrated for their technical brilliance and finesse. While precision is a given with any luxury timepiece, Audemars Piguet's true strength lies in the artistry and complexity of their movements, especially evident in their grand complications and skeletonized pieces.
Precision is a cornerstone of Rolex's ethos. Each Rolex movement is a testament to the brand's rigorous standards and dedication to timekeeping excellence. Manufactured entirely in-house, these calibers undergo a series of tests and quality controls, ensuring that every Rolex watch performs at its peak.
One of the standout features of Rolex movements is their resistance to external factors like magnetism, shocks, and temperature variations. The brand's insistence on achieving the Superlative Chronometer certification underscores its commitment to precision. The proprietary Parachrom hairspring and Paraflex shock absorbers in many Rolex calibers further enhance their reliability.
Price Range
Audemars Piguet timepieces command prices ranging from S$4,020 to a substantial S$612,310. Among its distinguished collections, the Royal Oak stands out. Notably, the Royal Oak 15500 Stainless Steel Ref. 15500ST is valued at S$55,175 in the private sales arena as of October 2023, marking a significant rise from its retail pricing of S$40,400 in March 2023.
Rolex timepieces generally command prices from S$2,096 to a considerable S$286,765. The Datejust collection holds a prominent position among Rolex's offerings. Specifically, the Rolex Datejust 41 Ref. 126334 boasts an average private sales value of S$17,009 as of October 2023, reflecting a premium over its retail price of S$14,350 just a month earlier.
Investment Potential
Both Audemars Piguet and Rolex are titan brands in the luxury watch sector, commanding respect and considerable value in the secondary market. The Royal Oak and the Datejust serve as quintessential examples of each brand's legacy and ability to accrue value over time.
While Audemars Piguet's Royal Oak 15500ST showcased substantial growth over seven months, Rolex's Datejust 41 Ref. 126334 witnessed rapid appreciation in just one month. Potential investors should weigh these factors, alongside brand histories, market trends, and individual preferences, to make informed decisions in the watch investment landscape.
5 Best Audemars Piguet Watches
1. Royal Oak "Jumbo" Extra-Thin Ref. 15202ST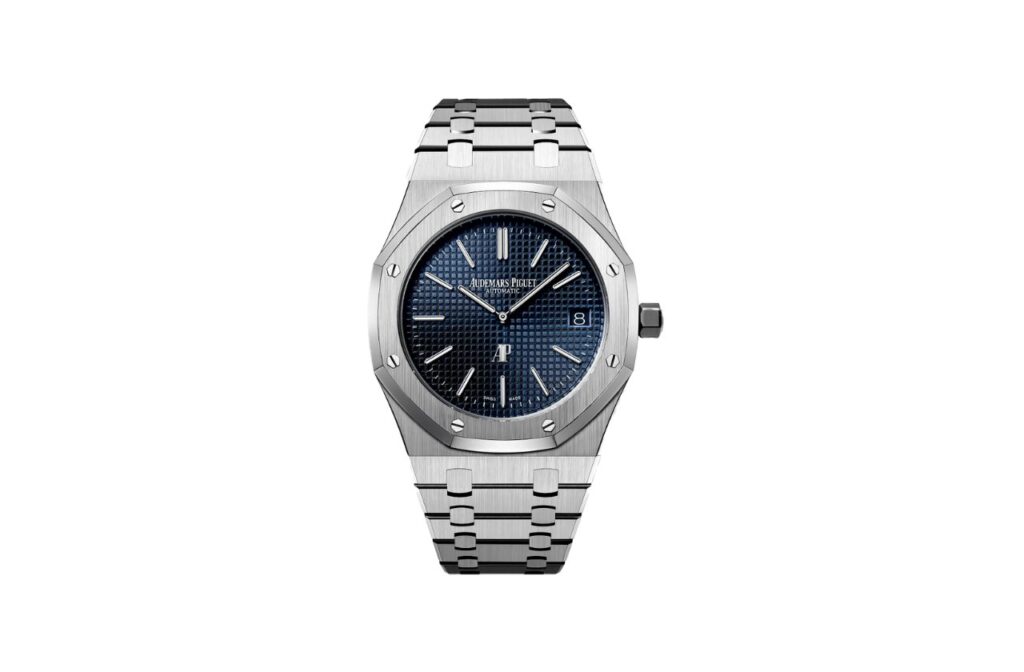 A direct descendant of the original Royal Oak from 1972, this model boasts a 39mm diameter, ultra-thin profile, petite tapisserie dial, and integrated stainless steel bracelet. Its market price is approximately S$82,794.
2. Royal Oak Chronograph Ref. 26331ST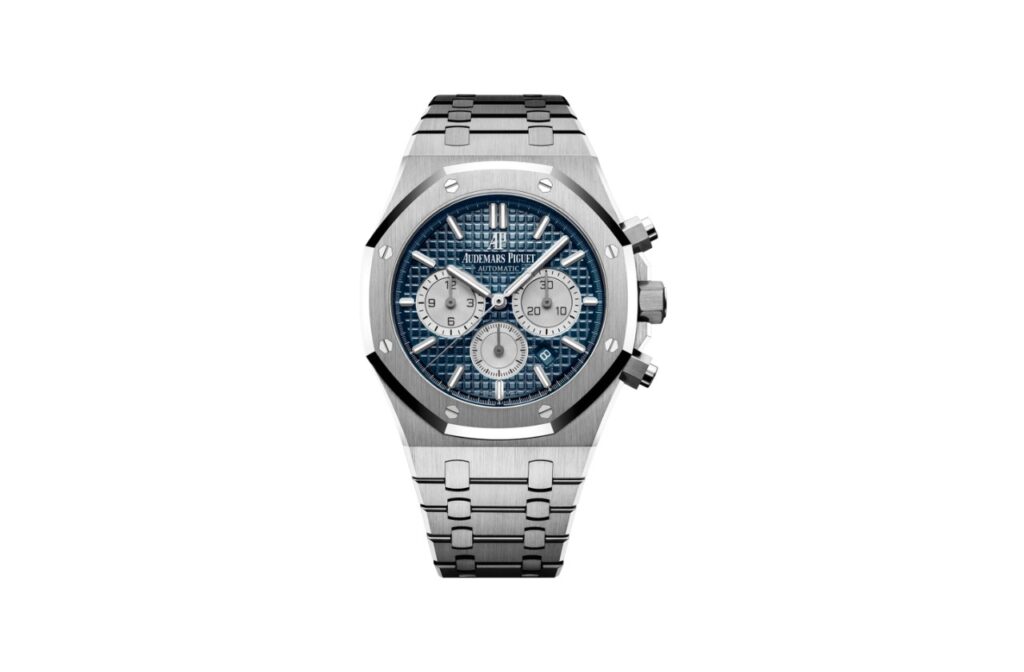 This chronograph version combines the iconic octagonal design with the added functionality of a chronograph. It is currently trading at S$60,603 on the private sales market.
3. Royal Oak Offshore Chronograph Ref. 26470ST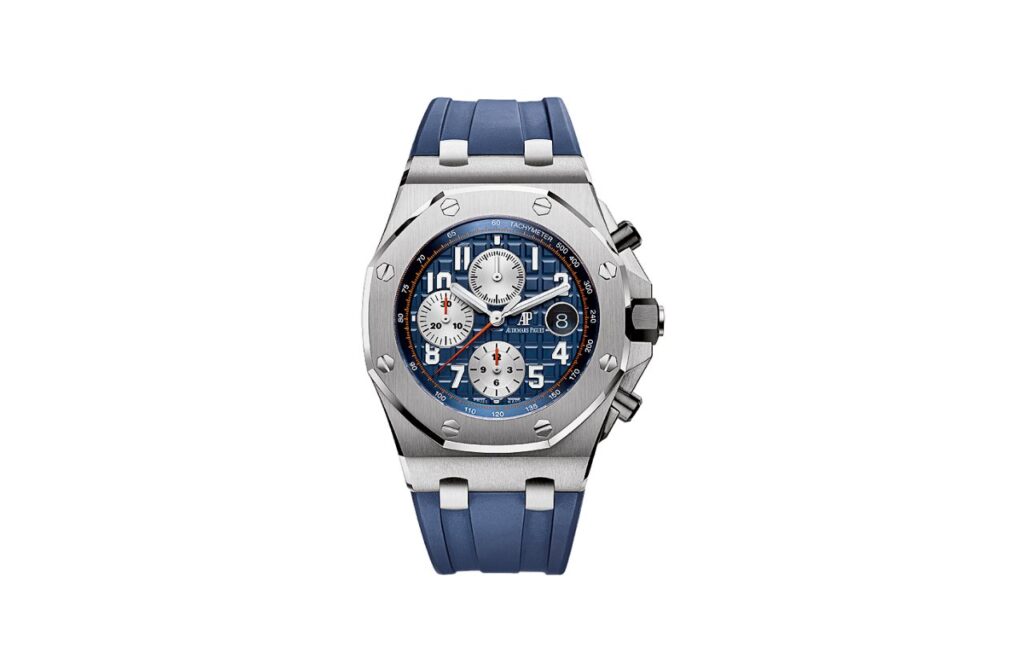 A more rugged and sporty version of the classic Royal Oak, the Offshore Chronograph is bigger, bolder, and comes with a variety of materials and color options. Its market price is approximately S$30,766.
4. Royal Oak Perpetual Calendar Ref. 26574ST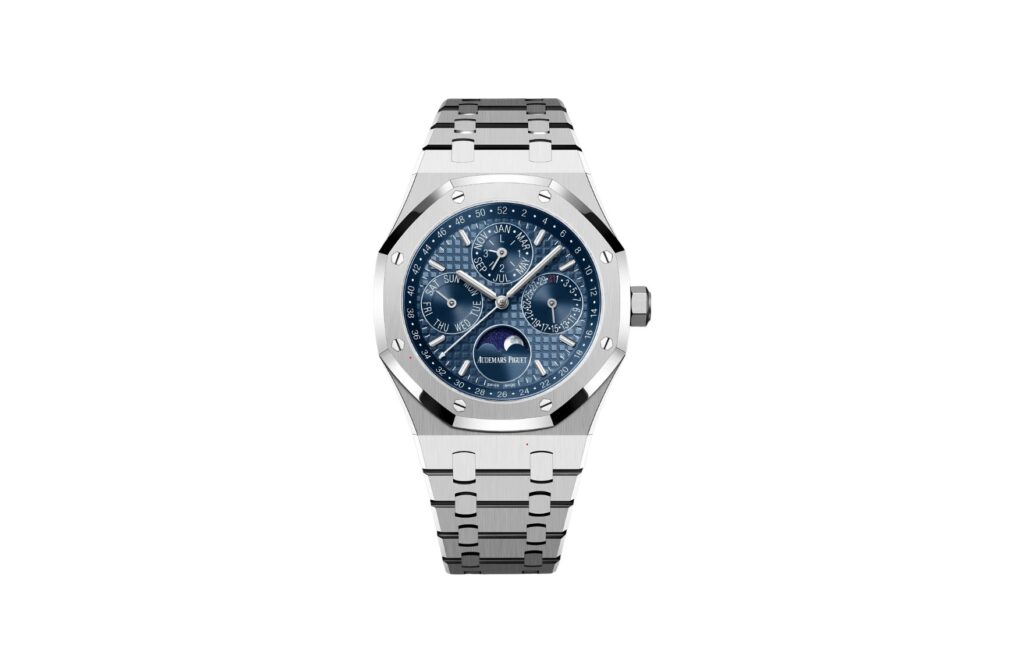 This watch combines the iconic Royal Oak design with the complexity of a perpetual calendar. It indicates the day, date, month, astronomical moon, and leap years. Currently, it fetches around S$173,371 on the private sales market.
5. Royal Oak Concept Flying Tourbillon GMT Ref. 26589IO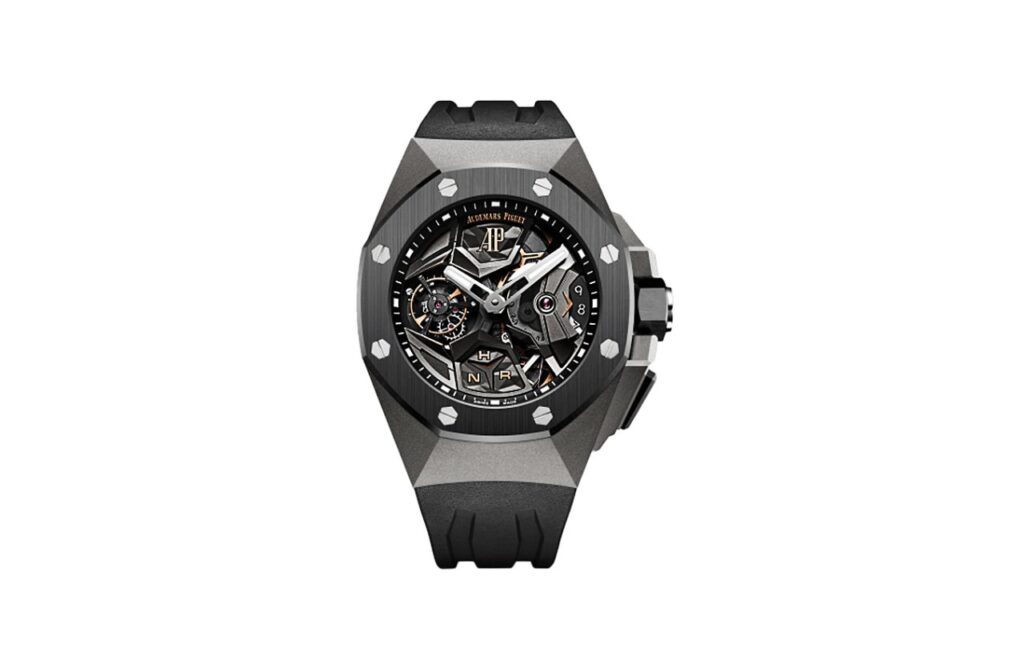 This watch showcases a flying tourbillon and offers a fresh take on the GMT function. Its market price is approximately S$244,303.
5 Best Rolex Watches
1. Rolex Submariner Date Ref. 126610LN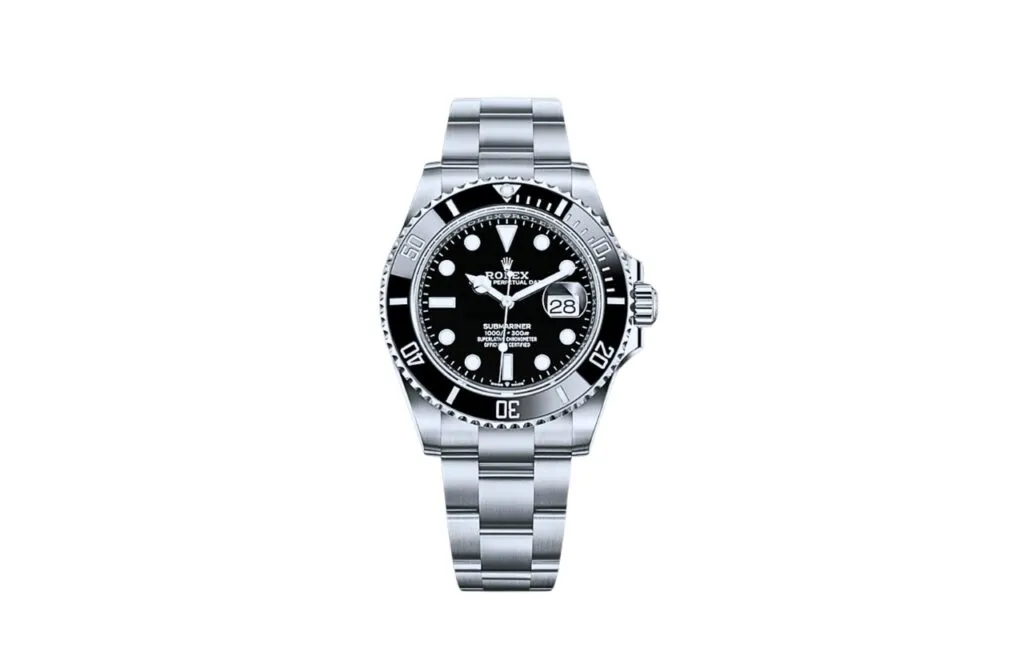 This Submariner Date features a slightly larger 41mm case size and a new movement. It retains the classic black dial and bezel combination. Its current market price is approximately S$18,099.
2. Rolex GMT-Master II "Batman" Ref. 126710BLNR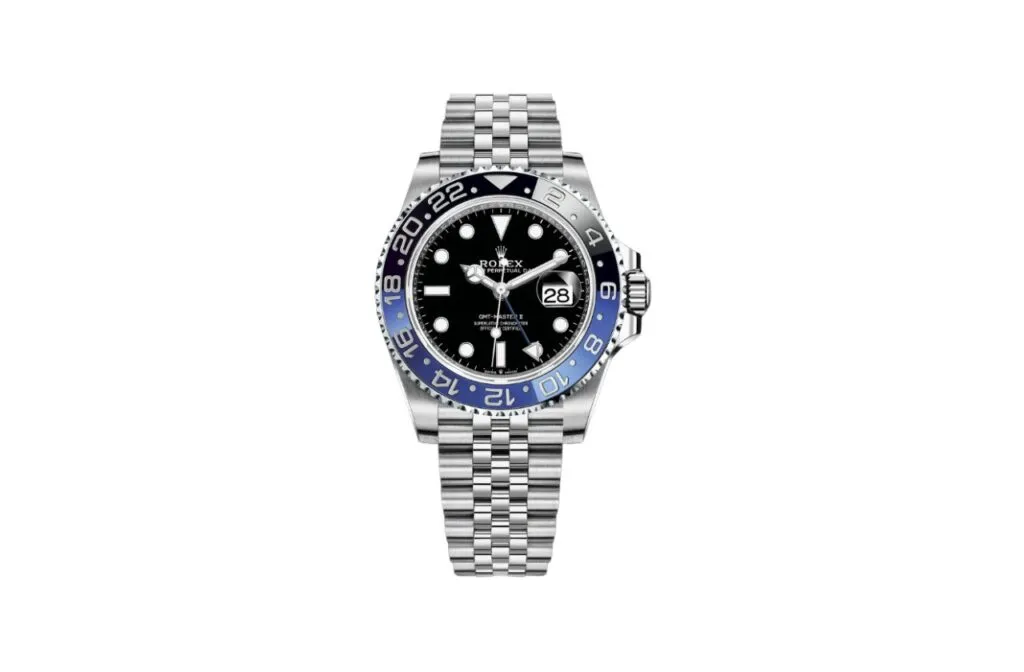 This watch features a two-tone ceramic bezel in blue and black, which has led to its "Batman" nickname. This Rolex watch is trading at around S$21,913 on the private sales market.
3. Rolex Day-Date 40 Ref. 228238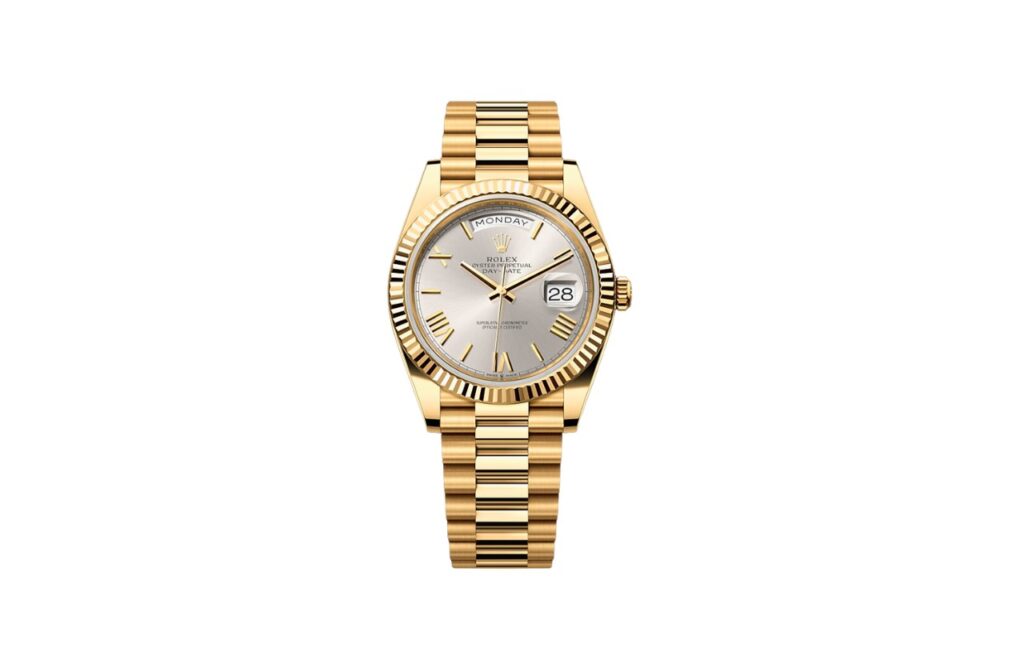 Often referred to as the "President's watch", the Day-Date is Rolex's flagship model. This version has a 40mm diameter and typically comes in 18k yellow gold. It costs around S$58,063 on the private sales market.
4. Rolex Daytona Ref. 116500LN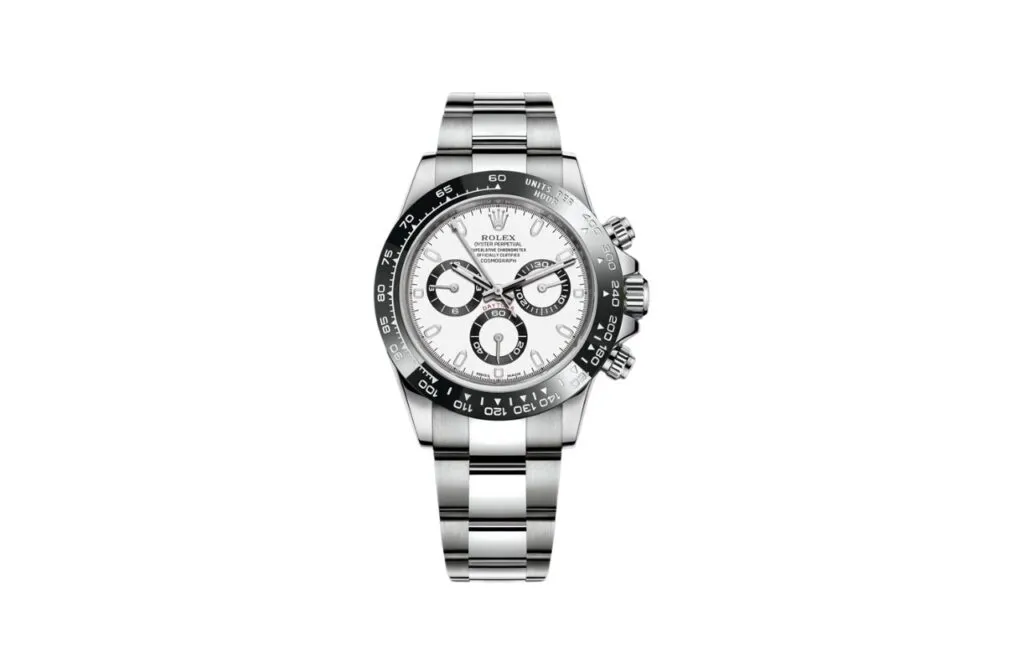 A chronograph loved by many, this watch comes with a ceramic bezel, a white or black dial, and the robust Calibre 4130 movement inside. Its market price is approximately S$38,048.
5. Rolex Datejust 41 Ref. 126300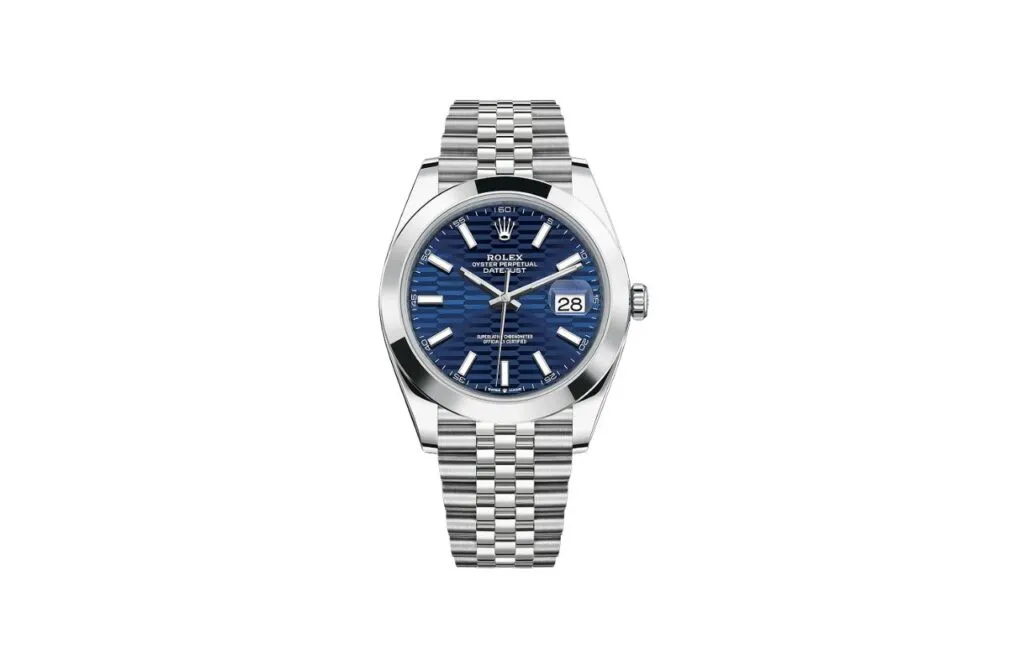 It features a slightly larger case size of 41mm while retaining the date function and the iconic Cyclops lens. It costs around S$12,838 on the private sales market.
Final Word
When comparing Rolex vs Audemars Piguet, it's crucial to consider both their unique characteristics and reputation. Rolex is known for its durable and long-lasting watches, whereas Audemars Piguet excels in inner working mechanisms and prestigious craftsmanship.
Key Takeaways
Audemars Piguet watches are significantly more expensive than Rolex, catering to an upper-market clientele. Rolex has a lower entry-level price range, making it more accessible for buyers.
Rolex has the advantage in terms of external durability, making its watches more likely to withstand daily wear and tear in comparison to Audemars Piguet.
While both brands are well-respected in the luxury watch market, Audemars Piguet takes the lead when it comes to the finesse of their inner working mechanisms and overall prestige.
Looking to buy or sell your luxury watches? Watch Exchange is your one-stop destination for trading Rolex, Patek Philippe, Tissot, Sinn, Zenith, and other luxury timepieces. Find your next watch today or list your item for free!
---