Rolex and Cartier are both well-known luxury watch brands, and they often get compared for several reasons: their prestige, iconic designs, craftsmanship, and popularity in the luxury watch market. Each brand has distinct styles and appeal, leading to debates about personal preferences and superiority.
Cartier is known for its various case shapes and sizes, catering to both men and women, with offerings in mechanical and quartz watches. Comparatively, Rolex primarily focuses on round case designs and mechanical movements, boasting unmatched accuracy and a higher resale value source.
As you deliberate on your luxury watch choice, consider these similarities and differences to make an informed decision.
Rolex vs. Cartier Luxury Watches
Here we uncover the allure of these luxury watchmakers and help you make an informed choice in your quest for the perfect match.
| | | |
| --- | --- | --- |
| Category | Rolex | Cartier |
| History | Founded in 1905 by Hans Wilsdorf and Alfred Davis in London. Known for creating the first waterproof wristwatch – the "Oyster." | Founded in Paris in 1847 by Louis Francois Cartier. 1904 Cartier created one of the first wristwatches, the "Santos." |
| Brand Recognition/Prestige | It's consistently ranked as one of the most valuable brands globally. | Primarily known for its luxury jewelry and watches. The brand's reputation is associated more with fashion and elegance. |
| Versatility/Style | Wide range of models, from the sporty Submariner and GMT-Master to the elegant Datejust and Day-Date. | Cartier has a distinctive and elegant design, such as the Tank or the Ballon Bleu. The brand tends to have more formal and fashion-forward designs. |
| Materials | 904L stainless steel, 18k gold, and Cerachrom ceramic | 18k gold, stainless steel, and precious stones in their watches; Often double as jewelry, with diamonds and other gemstones |
| Accuracy and Precision | Exceptional accuracy and precision; certified as Superlative Chronometers. | Not as recognized for their precision as Rolex, but still delivers high-quality timekeeping. |
| Price Range | S$2,105 – S$302,988 | S$2,843 – S$65,226 |
| Resale Value of the most popular model | Rolex Datejust (126234)Retail: S$12,150Pre-owned: S$14,500 | Cartier Santos Large (WSSA0030)Retail: S$10,300Pre-owned: S$8,006 |
Rolex stands out with its better resale value and exceptional precision. The brand's watches are known for retaining their value over time and being certified as Superlative Chronometers, appealing to those who value accurate timekeeping and potential long-term investment.
Cartier's advantage lies in its distinctive and elegant designs, drawing inspiration from its luxury jewelry heritage. The brand's timepieces, like the iconic Tank and Ballon Bleu, appeal to fashion-conscious individuals seeking statement pieces that are functional watches and exquisite jewelry items.
Cartier: A Symbol of Sophistication
Brief History
Cartier was founded in Paris, France in 1847 by Louis Francois Cartier, who took over the workshop of his master, Adolphe Picard. The company quickly became known for its beautiful and intricate jewelry designs, attracting aristocrats and royalty's attention, which helped establish its reputation as a premier jeweler.
In 1899, Louis-François' son, Alfred Cartier, took control of the company and moved it to the famous Rue de la Paix in Paris, a luxury fashion and design hub. Alfred's sons, Louis, Pierre, and Jacques, were instrumental in expanding Cartier's reach internationally. Pierre established the New York City branch in 1909, while Jacques opened the London branch in 1902.
Cartier has several noteworthy milestones in the watchmaking industry. In 1904, Louis Cartier designed one of the world's first wristwatches, the "Santos," for his friend, the Brazilian aviator Alberto Santos-Dumont, who wanted to tell time while flying without taking his hands off the controls.
The brand is also known for inventing the first practical deployant folding clasp, which is still used by numerous watchmakers today. In 1917, Cartier introduced the "Tank" watch, inspired by the shape of World War I tanks, a design that has become a classic.
Over the decades, Cartier has been worn by many famous figures, including royalty like the Duchess of Windsor, celebrities such as Elizabeth Taylor, and influential personalities like Jacqueline Kennedy Onassis, reinforcing its status as a luxury icon.
Cartier remains a symbol of luxury and sophistication, known for its exquisite jewelry and watches.
Features
As you explore Cartier watches, you will notice their signature design elements. Some of the defining aspects of Cartier watches include:
Roman numerals: Cartier incorporates Roman numerals as hour markers in most collections, which creates a distinct, classic look.
Blue hands and sapphire crystal: Your eyes are drawn to the iconic blue sword-shaped hands that adorn many of Cartier's watches. Additionally, the winding crown often features a sapphire crystal, enhancing the timepieces' elegance.
Versatile designs: From the square-shaped Santos de Cartier to the round Ballon Bleu de Cartier, you can find various designs suitable for both formal and casual settings.
Quartz and mechanical movements: Cartier offers a range of movement options, including quartz watches for simplicity and convenience, as well as mechanical watches for horological enthusiasts. This flexibility enables you to select a timepiece that meets your preferences and requirements.
In your pursuit of a luxury timepiece, Cartier offers a unique blend of history, elegance, and craftsmanship. As you compare collections such as the Santos, Tank, and Ballon Bleu, you'll find that each watch is a testament to the enduring appeal of the Cartier brand.
Best Cartier Watches – Price Point and Resale Value
As of mid-2023, Cartier watches generally range in price from S$2,732 to S$65,134 on the secondary market. This spectrum reflects the brand's diverse offerings, from classic time-only pieces to intricate complications. Notably, there has been a moderate increase in the average price of these watches, with a rise of approximately 0.5% observed over the past six months. This trend underscores the enduring appeal and investment potential of Cartier timepieces.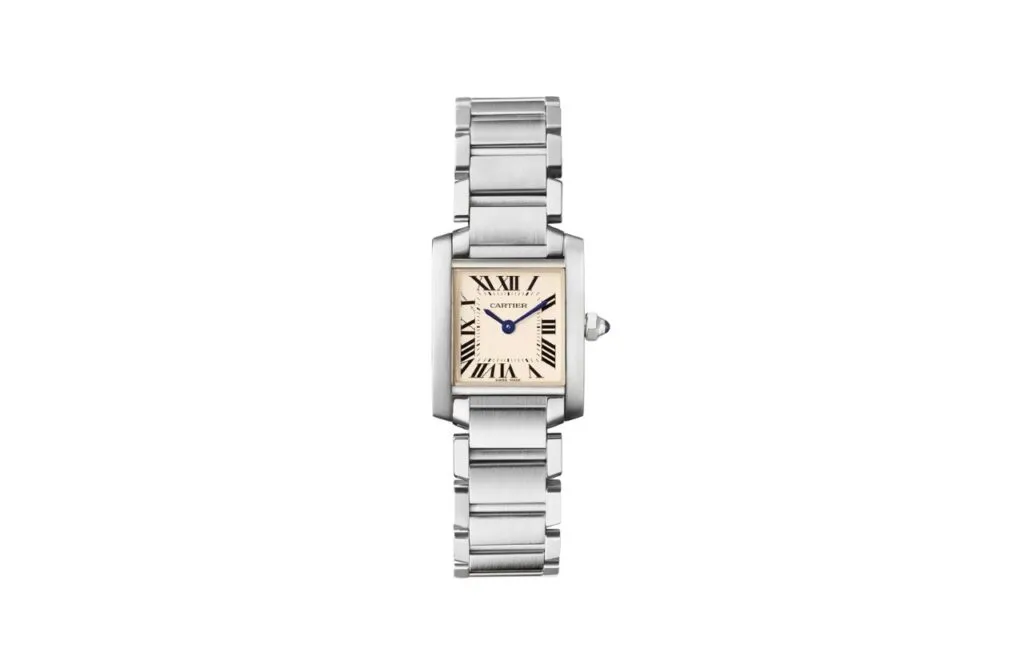 The Cartier Tank (W51008Q3) holds a significant place among Cartier's popular luxury timepieces. While it retails for S$5,600 at authorized dealers, it is noteworthy that its average price on the private sales market is S$2,652 as of mid-2023. This price difference emphasizes the potential value that can be found in the secondary market for this iconic watch model.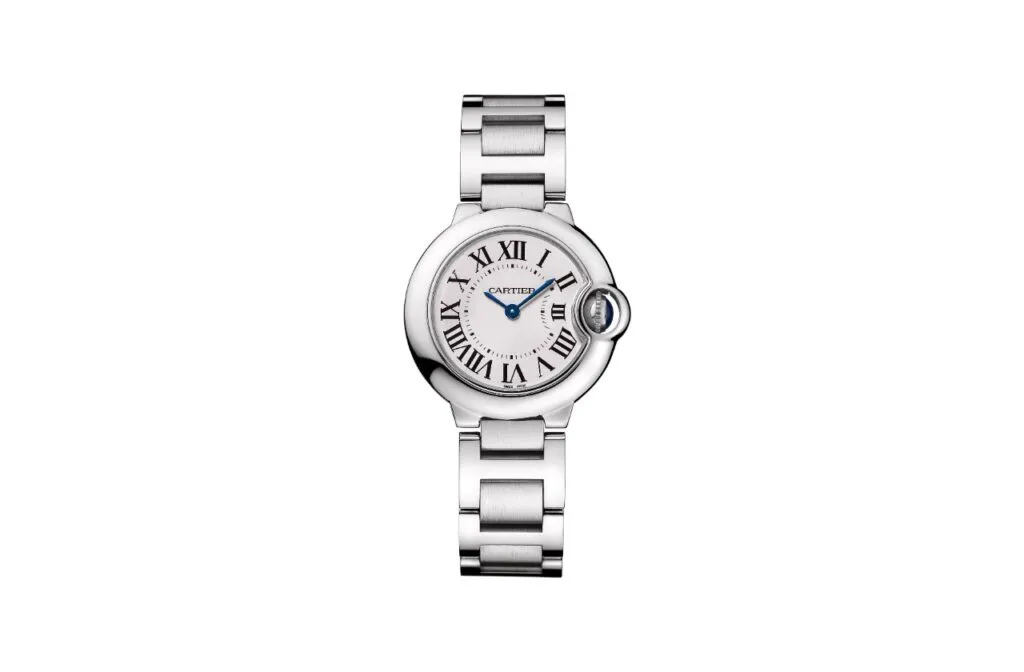 Renowned for its sophisticated design and reliable performance, the Cartier Ballon Bleu (W69010Z4) is another collection favored by watch enthusiasts. While this model retails at S$6,700 in authorized stores, it can be acquired for S$3,559 in the private sales market, presenting a compelling proposition for savvy buyers.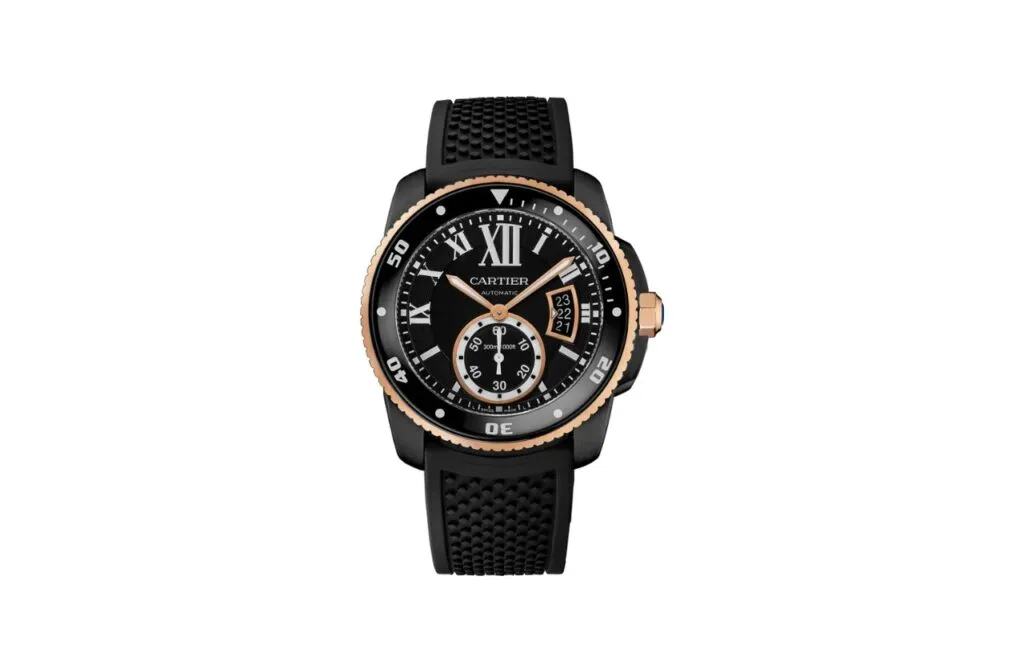 If you're looking for timepieces that combine robust craftsmanship and distinctive design, you might want to consider the Cartier Caliber De Cartier (W2CA0004). Given its retail price of S$16,200, its current private sales market price of around S$9,074 presents a significant opportunity for potential investors since it offers ample room for appreciation over time. 
Rolex: A Legacy of Innovation
Brief History
Rolex was founded in London, England, in 1905 by Hans Wilsdorf and his brother-in-law, Alfred Davis. Originally named "Wilsdorf and Davis", the company specialized in the distribution of watches. Wilsdorf wanted his watch brand's name to be easily pronounceable in any language, and he also desired a name that was short enough to fit elegantly on the watch dials. The name "Rolex" was decided, and by 1908 it was officially registered.
Rolex moved to Geneva, Switzerland, in 1920, primarily due to high post-war taxes in the UK that affected the cost of the imported watch parts. Switzerland was known for its long history of watchmaking, and this move helped solidify Rolex's place within the industry.
The company has many firsts to its credit in the watchmaking industry. In 1926, Rolex introduced the "Oyster," the first waterproof wristwatch in the world. It was named for its ability to remain sealed like an oyster shell. This innovation was publicly proven when Mercedes Gleitze, a British swimmer, wore the watch during her historic swim across the English Channel, and the watch remained perfectly functional afterward.
In 1931, Rolex invented and patented the world's first self-winding mechanism with a perpetual rotor, known as the "Oyster Perpetual," which is the foundation for every modern automatic watch today.
Rolex has been associated with numerous influential people and historic events. For instance, it was the first watch on the summit of Mount Everest with Sir Edmund Hillary and Tenzing Norgay in 1953. Rolex watches have also been prominently featured in various James Bond movies, becoming an iconic symbol of the character.
Rolex continues to be recognized globally as a symbol of luxury, accuracy, and durability, maintaining its place as one of the world's most reputable brands.
Features
Rolex is known for its exceptional craftsmanship, providing you with a top-quality timepiece. Some of the features that distinguish Rolex watches from other brands are:
Oyster Case: An iconic and robust waterproof case, designed to protect the watch from water and dust intrusion. This case, when combined with a screw-down crown and case back, ensures a water resistance of up to 100 meters (330 feet) for most of their models.
Perpetual Movement: A highly precise self-winding mechanical movement, manufactured entirely in-house by Rolex. The movement offers excellent accuracy, owing to a patented blue Parachrom hairspring that resists shocks and temperature variations.
Rolesor: A combination of 904L stainless steel and 18K yellow, white, or Everose gold, used in many of their watches. This blend of metals provides both strength and beauty, making your Rolex watch truly stand out.
Cyclops Lens: A magnifying lens over the date window, making the date more legible. This feature enhances both the functionality and design of your timepiece.
With these features and more, a Rolex watch represents the perfect blend of style and function. While wearing one of their timepieces, you can trust in their accuracy, durability, and timeless elegance.
Best Rolex Watches – Price Point and Resale Value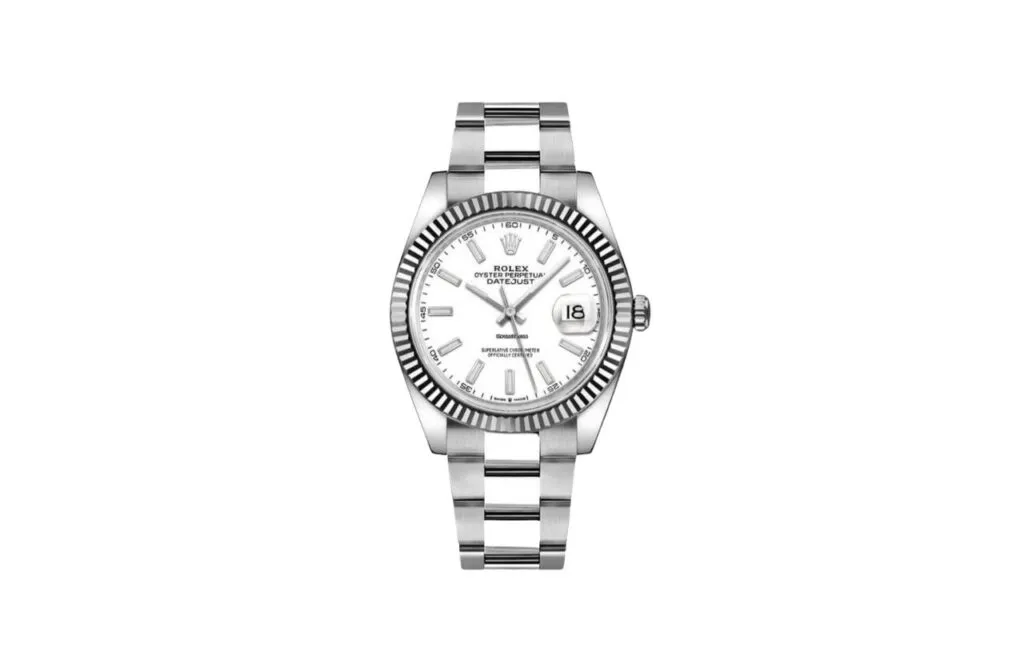 A pinnacle in the luxury watch world, the Rolex brand consistently delivers timepieces that command prices ranging from S$2,134 – S$302,564 in the private sales market. The Datejust collection, famed for its eternal charm and precision, stands at the forefront of Rolex's portfolio. A quintessential example, the Datejust 41 (126334), retails at S$14,350 and often trades hands in the secondary market for an impressive S$17,252, a testament to its enduring market appeal.
The Submariner collection, showcasing a sportier aesthetic, is also greatly admired among watch aficionados. The Submariner (16610LV), for instance, carries a retail tag of S$15,050, while its resale price averages around S$21,804, affirming its desirable nature in the watch market.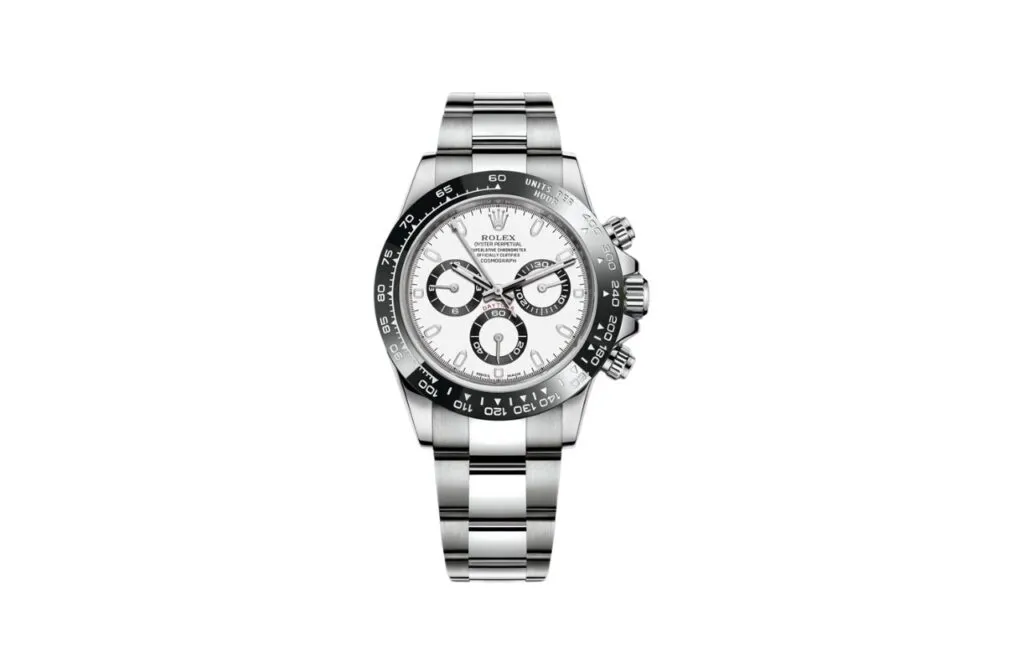 Another favorite among collectors, the prestigious Daytona collection trades at a higher price point. For instance, the Daytona (116500) has a retail price of S$20,650 but often finds takers in the secondary market at an elevated average price of S$39,587. This Rolex model reflects the brand's superior investment potential.
FAQs
1. Does Cartier Hold More Value Than Rolex?
When it comes to value, both Rolex and Cartier iconic watches are considered luxurious and prestigious. However, Rolex watches generally have a higher resale value and are more widely recognized as a luxury brand, making them a popular choice among collectors and watch enthusiasts. Cartier has its own appeal, with elegant designs and a rich history, but in terms of holding value, Rolex seems to have the edge.
2. Is A Cartier Bigger Than A Rolex?
Both Rolex and Cartier offer a range of watch sizes to suit different tastes and wrist sizes. Generally, Rolex watches tend to have larger and more robust cases, while Cartier watches lean towards slimmer, more refined aesthetics. However, you'll be able to find both small and large watches in both brands, so it's essential to try on different models and find the perfect size for your wrist.
3. Is Cartier Owned By Rolex?
No, Cartier and Rolex are separate, independent companies. Cartier is a French company established in 1847, primarily known for its luxury jewelry and timepieces. It is currently owned by the Swiss luxury goods conglomerate Richemont.
Rolex is a Swiss watch company founded in 1905, known for its precision and durability. It remains independently owned and operated, with a unique structure that combines family ownership and a charitable foundation.
4. What Is Better Than Cartier Watch?
Determining what is better than a Cartier watch depends on your personal preferences and what you're looking for in a luxury timepiece. Rolex is often considered a top competitor to Cartier, with its high-quality materials, certified chronometers, and iconic designs.
However, other luxury watch brands, such as Patek Philippe, Audemars Piguet, and Vacheron Constantin, also offer exceptional quality and prestige. Ultimately, finding the best watch for you depends on your style, budget, and desired features.
Final Word
Rolex and Cartier each present a distinct offering in the luxury watch market. Rolex, renowned for its precision and durability, is lauded for models like the Submariner and Daytona, standing out with robust features and higher price points. Conversely, Cartier, with its rich jewelry heritage, is celebrated for elegant, sophisticated models like the Tank and Ballon Bleu, delivering refined style and fashion at comparatively more accessible prices.
Key Takeaways
Rolex watches are recognized for their robust, sporty designs, remarkable precision, and generally higher price and resale value.
Cartier excels in delivering refined, elegant designs, often integrating precious stones and offering a seamless blend of watch and jewelry at a slightly lower price point.
The choice between Rolex and Cartier largely depends on personal preference, with Rolex appealing to those who value durability and precision, and Cartier to those seeking elegance and style.
Looking to buy or sell your luxury watches? Watch Exchange is your one-stop destination for trading Rolex, Patek Philippe, Tissot, Sinn, Zenith, and other luxury timepieces. Find your next watch today or list your item for free!
---