In the world of horology, several top luxury watch brands stand out for their exceptional quality and prestige. These brands have established themselves as leaders in the luxury watch industry through their heritage, exceptional craftsmanship, limited production, innovative design, brand reputation, and high price points.
Each brand has unique characteristics and iconic timepieces that have captivated watch enthusiasts worldwide. Whether you value tradition, innovation, elegance, or sportiness, these top luxury watch brands offer various options to suit every style and preference.
Elements of Top Luxury Watch Brands
A luxury watch brand is considered top luxury based on several factors contributing to its reputation, exclusivity, craftsmanship, and desirability among consumers. Here are some key elements that make a watch brand top luxury.
Heritage and History: Brands crafting timepieces for decades or even centuries often carry a sense of tradition, craftsmanship, and expertise.
Exceptional Craftsmanship: They use the finest materials, such as high-grade stainless steel, precious metals like gold or platinum, and sapphire crystals for durability and aesthetic appeal.
Exclusivity and Limited Production: Limited editions or special collections create a sense of rarity and uniqueness among collectors and enthusiasts.
Innovative Design and Technology: Top luxury watch brands combine timeless design principles with innovative features and cutting-edge technology.
Brand Reputation and Prestige: Luxury watch brands build a reputation over time for their commitment to excellence, reliability, and customer service.
Price and Exclusivity: Luxury watches often command a high price tag due to the craftsmanship, materials, and exclusivity associated with the brand. The price serves as a status symbol and contributes to the perception of luxury and desirability.
Resale Value: Luxury watches from top brands often retain or increase their value over time, making them attractive investment pieces. Brands that maintain their value well in the secondary market typically have a stronger reputation and demand.
10 Best Luxury Watch Brands of 2023
Exceptional luxury watches are a status symbol, a reflection of taste and style, and a statement of success. The best watch brands combine exquisite craftsmanship, technical innovation, and timeless design to create timepieces that are not only accurate but also beautiful to look at.
Below is the list of 2023's top luxury watch brands in the world:
1. Omega
Omega is renowned for its watches, which are meticulously crafted, combining aesthetically pleasing designs with precision and reliability. Notably, Omega's Speedmaster was the first watch worn on the moon during the highly-anticipated, historical Apollo 11 mission.
Omega is also known for its technological advancements. It created the first industrially-produced watch movement, the "Omega caliber" ; more recently, it introduced the Master Chronometer certification, representing a new luxury watch industry standard for precision and magnetic resistance.Furthermore, Omega offers various models and styles to suit various tastes and purposes, from the elegant DeVille and Constellation lines to the robust Seamaster and Speedmaster collections.
Top 3 Popular Models
233.32.41.21.01.001: The prestigious Seamaster 300 Master Co-Axial is a limited edition watch dedicated to the Spectre movie. Its striking features are the lollipop seconds hand and a 12-hour bezel inlay. This model can cost you S$12,723 in the private sales market.
311.32.42.30.04.001: Introduced around 2008, the Speedmaster Professional Moonwatch Alaska Project, averagely valued at around S$28,222, features a white dial with contrasting tones for the seconds and minutes hands. 
311.32.40.30.01.001: The Speedmaster' First Omega in Space' is powered by the calibre 1861 movement. Its aesthetics is primarily influenced by the watch astronaut Wally Shirra wore in 1962. This model's average value is approximately S$6,895 in the pre-owned market.
2. Patek Philippe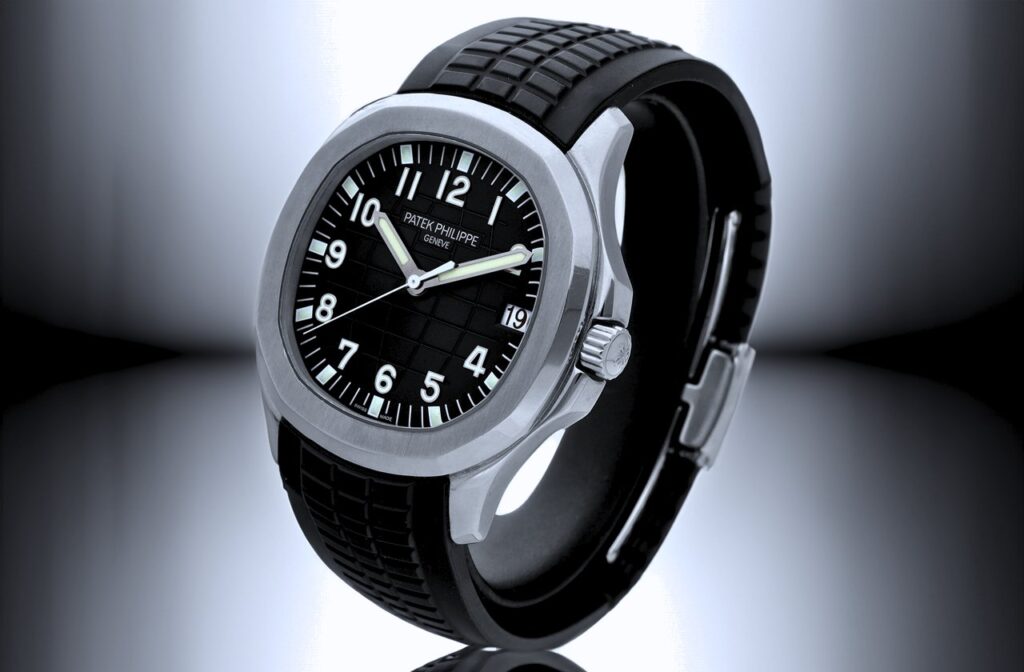 Founded in 1839, Patek Philippe is one of the oldest watch manufacturers in continuous operation. The brand's storied past and commitment to tradition contribute greatly to its current status. It has a legacy of crafting some of the most complicated watch collections ever.
What sets Patek Philippe apart is its commitment to absolute quality. Every Patek Philippe watch is made using traditional watchmaking methods. This meticulous attention to detail results in Patek Philippe watches of unparalleled quality and reliability.Patek Philippe is also known for its innovations, with over 80 patents. These innovations, including the annual calendar mechanism and the Gyromax balance wheel, have significantly advanced horological science.
Top 3 Popular Models
5990/1A-001: The Nautilus Travel Time Chronograph, which sells for around S$186,520, is a sophisticated watch introduced in Baselworld in 2014. It boasts a stainless steel case, dual time zone mechanism, and precise CH 28-520 C FUS calibre.
5980/1A-014: The Nautilus Black was available between 2010 and 2014. This timepiece has garnered attention thanks to its monochrome look and highly contrasting black dial. This is estimated at S$166,560 when bought in the secondary market.
5711/1R-001: The luxurious Nautilus Brown, selling for about S$256,370, has turned heads as it was introduced in Baselworld around 2015. It's most notable for its gold rose case and bracelet, chocolate brown dial, and accurate self-winding calibre 324 S C. 
3. Rolex
Rolex has a storied history filled with significant milestones. For example, it produced the first waterproof wristwatch, the Rolex Oyster, and the first watch with an automatic date-changing function, the Rolex Datejust.
What's even more impressive is that Rolex watches are built from the finest raw materials and assembled with meticulous attention to detail. Every component is designed, developed, and produced in-house to the most exacting standards. This commitment to in-house production ensures the highest level of quality control.Furthermore, Rolex is known for its distinct, ever-recognizable designs. Whether the sporty Rolex Submariner or the elegant Day-Date, each model boasts a timeless aesthetic that transcends passing fashion trends. This universal appeal has made Rolex watches popular among a diverse audience, from deep-sea explorers to Hollywood celebrities.
Top 3 Popular Models
226570-0002: Showcasing a stainless steel case and bracelet and a striking black dial, the Rolex Explorer II, which houses the self-winding calibre 3285, has been a well-sought-out watch despite only being recently introduced in 2021. Expect to pay S$15,332 for this classic timepiece in the secondary market.
126900: This recent model of the Rolex Air-King is the updated version of the 2017 Air King. It exhibits a redesigned look, a black dial, and a new 3230 movement. Averagely, this watch can be sold for S$12,024 in the private sales market.
126720VTNR: Garnering the attention of Rolex loyalists, the GMT-Master II, averagely priced at S$29,928, boasts a two-tone black and green Cerachrom bezel. This was introduced in 2020, featuring a crown and date at 9:00.
4. Audemars Piguet
Since its founding in 1875, the world-renowned Audemars Piguet has been pushing the boundaries of horological design and technology. The brand is best known for the Royal Oak, introduced in 1972. It revolutionized the watch industry with its bold, unusual design and use of stainless steel treated and priced like a precious metal.
Audemars Piguet also demonstrates its mastery of complex watch mechanisms, as seen in its grand complication models. The brand consistently showcases its skills in producing intricate features like perpetual calendars, minute repeaters, and split chronographs.
In manufacturing its timepieces, Audemars Piguet maintains an extraordinary level of craftsmanship. This meticulous attention to detail is evident in every component of an Audemars Piguet watch, from its precise movement to its beautifully designed dial and case.
Top 3 Popular Models
26315ST.OO.1256ST.01: The Royal Oak Chronograph 38 is a 2019 model built to be an alternative to the much bigger 2012 Chronograph 41. It is powered by the calibre 2385 and showcases a white dial and blue accents on the watch's face. This usually sells for around S$74,475 on a sales market. 
15407ST.OO.1220ST.01: This mesmerizing Audemars Piguet Royal Oak Double Balance Wheel Openworked watch, with its typical AP case shape, is a delight for those who like to witness the intricate movements of this skeleton watch. This crafted masterpiece sells for S$206,194 on average.
26331OR.OO.1220OR.01: Following the debut of the Royal Oak Chronograph, the Royal Oak Chronograph 41, introduced in 2017, has been a favourite among watch enthusiasts. It features a pink gold case, bracelet, and a "Grande Tapisserie" patterned blue dial. This model can be bought for an average price of S$133,300.
5. Breitling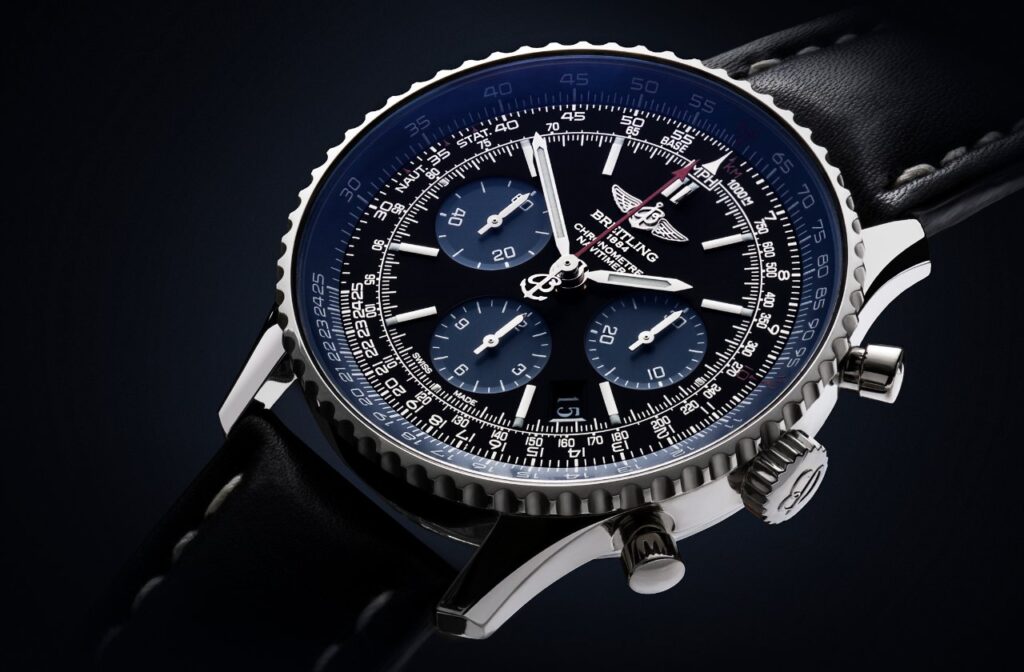 Breitling is a top-notch luxury Swiss watch brand known for its dedication to precision, quality craftsmanship, and a strong heritage in aviation. Since its establishment in 1884, Breitling has significantly contributed to developing wrist chronographs. 
One of Breitling's remarkable breakthroughs in watchmaking was developing the independent push piece for chronographs in 1915. This development separated the start and return-to-zero functions from the reset function. This feature is now standard on most mechanical chronographs.
Overall, Breitling watches are built to withstand intensive use in the toughest conditions, making them the most famous watch brand among professional divers and pilots. Notably, the Breitling Emergency has a built-in distress beacon, highlighting the brand's dedication to creating practical, life-saving features.
Top 3 Popular Models
U13313121B1S1: The Superocean Heritage II Chronograph 44, averagely priced at S$6,962, is the refined version of the original 2007 model. The changes are noticeable as it uses a ceramic bezel and a more intricate design on the watch hands.
K44362: The Breitling Bentley Motors 6.75 is a successful luxury watch model that features a luxurious 18k yellow gold material for the case. The average price for this watch in a private sales market is around S$19,350.
B30012: Hailing from the Windrider collection, the Breitling Chrono Cockpit stands out with its two-tone gold and stainless steel case, convenient date function, and reliable Breitling 30 (base ETA 2892-A2) movement. Such an opulent wristwatch averagely sells for S$2,306 in a secondary market.
6. Blancpain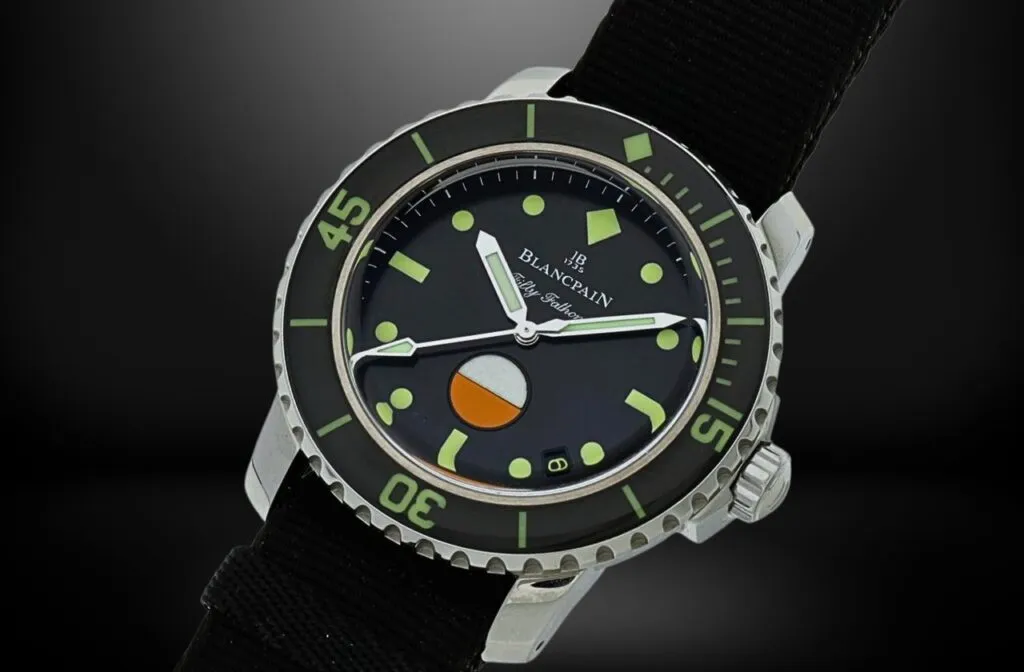 Blancpain, established in 1735, has long been associated with innovative mechanical watchmaking. It's certainly one of the oldest luxury watch brands and is noted for its pioneering spirit, showcased in timepieces that feature complex mechanical movements and complications.
For instance, Blancpain's 1735 Grande Complication watch, a watchmaking marvel, comprises a tourbillon, minute repeater, perpetual calendar, and chronograph – an astonishing display of the brand's expertise.
This luxury watch brand is also recognized for its commitment to preserving the art of watchmaking. It houses the Blancpain Watchmaking School, where the secrets of the craft are taught to a new generation of watchmakers, ensuring the preservation of these skills.
Top 3 Popular Models
5054-1110-70B: This S$16,521-worth Blancpain Fifty Fathoms watch model showcases a larger case measuring around 43mm. It's also noted for its anthracite-made grey dial, which exhibits a complete calendar complication and a moon phase indicator.
5000-1110-B52A: Introduced in 2013, the Fifty Fathoms Bathyscaphe represents the brand's testament to creating dive watches with classic designs. It has a stainless steel case, a black ceramic bezel insert, and a grey dial. Its average price is S$9,292.
5200-0130-B52A: The Flyback Chronograph is a new addition to the Bathyscaphe collection, featuring a new calibre F385. Its simplicity lies in its monochromatic black look, simple canvas strap, and rotating black bezel. Watch collectors can grab this at an approximate price of S$14,906.
7. Panerai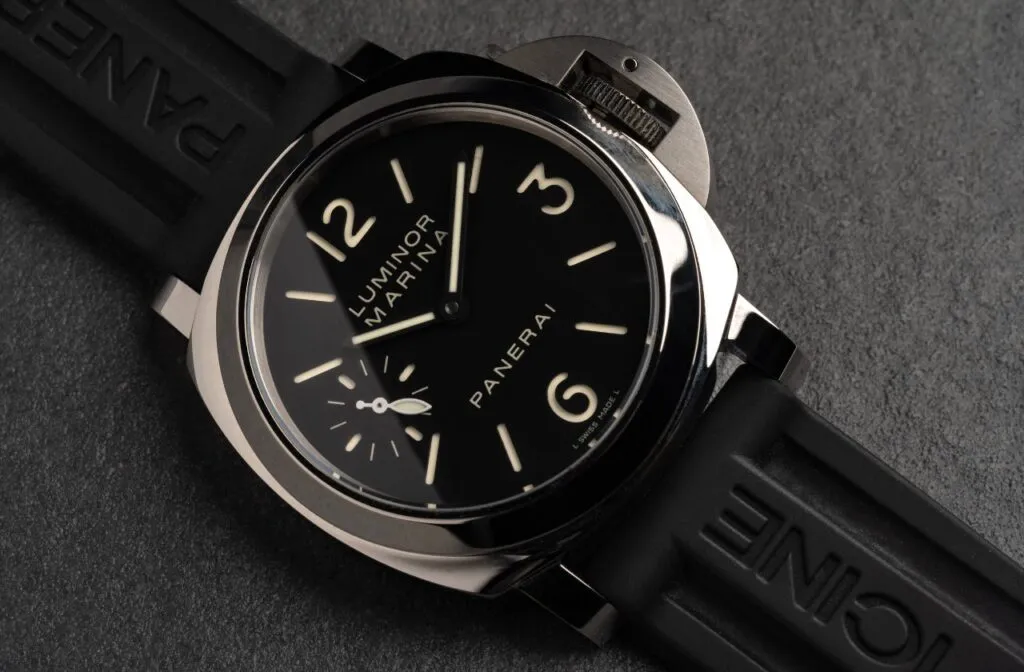 Founded in Florence, Italy, in 1860, Panerai made precision instruments for the Italian Navy before introducing its watches to the public in 1993. One of the distinguishing features of Panerai watches is their unique and bold design, characterized by large cushion-shaped cases and minimalist dials.
For instance, the brand's iconic Luminor and Radiomir collections are renowned for their oversized cases and the patented crown-protecting bridge found on the Luminor models. This unorthodox, distinctive aesthetic sets Panerai apart from many other expensive luxury watch brands. Additionally, the brand has developed and patented new materials, such as Carbotech, a lightweight and robust material, and BMG-Tech, a corrosion-resistant alloy. These innovations underline Panerai's commitment to advancing horological technology.
Top 3 Popular Models
PAM104: The Luminor Marina Automatic Acciaio 44mm is celebrated for its large cushion-shaped stainless steel case, making it one of the brand's iconic watches. The automatic OP III movement powers the watch, typically selling for S$5,358 if pre-owned.
PAM01312: Considered the successor to the PAM 312, this model boasts an upgraded P.9010 movement, distinct blue seconds hands, and a slimmer case of 44mm. This sells for about S$7,347 and is further admired for its iconic crown protection device and power reserve of 72 hours.
PAM01226: The Submersible Quaranta Quattro Bianco is a watch recently introduced in 2022. This watch comes with a 44mm case, a crown protected by a bridge, a classic white dial, and an accurate calibre P.900. This sells for about S$10,750 in a private sales market. 
8. TAG Heuer
Since its establishment in 1860, the highly-respected TAG Heuer has made an impact in the realm of sports timing. Due to its precision clocks and timers, the brand has been consistently associated with sports, including motor racing, football, and the Olympics.
In terms of its watches' designs, TAG Heuer often exhibits a sporty aesthetic, a testament to their association with thrilling racing events like Formula 1 and the Carrera Panamericana, from which their famous Carrera collection takes its name. 
TAG Heuer is also recognized for its pioneering spirit and willingness to push boundaries. This is exemplified by the Monaco, introduced in 1969 as the first square-cased, water-resistant watch and automatic chronograph.
Top 3 Popular Models
CBN2A1A.BA0643: The Carrera Calibre Heuer 02, averagely priced at around S$5,096, is known for its eye-catching blue dial. Aside from that, it's also known to exhibit a 44mm case, a ceramic tachymeter ring, and a precise Calibre Heuer 02. This brings out a classy look for men in sports.
CAR2A1Z.FT6044: In honor of the founder, Edouard Heuer, the Carrera Calibre 1 has been released. Apart from its obvious skeleton aesthetics, this is also powered by the calibre 1887, showcasing the skill of TAG Heuer watchmakers. This can be acquired for S$3,463 in a secondary market.
CBL2111.FC6453: The newly introduced 2019 edition, Monaco Calibre Heuer 02, prides itself on its in-house caliber Heuer 02. The model is recognized for its blue alligator strap, steel case, and blue dial. This can be bought for only S$6,154 on average. 
9. Vacheron Constantin
Vacheron Constantin, one of the world's oldest continuously operating luxury watch manufacturers, is esteemed for its tradition of excellence, intricate watchmaking skills, and innovative designs. Each of its watches is a testament to exquisite craftsmanship.
Another aspect that sets Vacheron Constantin apart is its distinctive designs. The brand is known for its aesthetics, from the Patrimony collection's elegance to the Malte line's unconventional shapes. This showcases the brand's ability to merge tradition and innovation seamlessly.
Moreover, Vacheron Constantin's focus on exclusivity enhances its appeal among watch enthusiasts. Many of its watches are produced in limited numbers or are unique, resulting in timepieces that are works of art and valuable collectors' items.
Top 3 Popular Models
4400E/000R-B436: The FiftySix Day-Date, priced at S$36,587, is part of the Vacheron Constantin FiftySix collection introduced in SIHH 2018. It's an updated version of the watch the brand made in 1956, showcasing a modern case and a striking brown strap.
4000S/000R-B123: In 2016, the Harmony Complete Calendar was introduced to watch enthusiasts, who quickly noticed its major features. Like other models, this one also has a cushion-shaped case, a full calendar, and a moon phase indicator. This is worth S$38,304, a unique model worth adding to your collection. 
5000H/000R-B059: The S$52,451 Vacheron Constantin Historiques Cornes de Vache 1955 captivates with its cushion-shaped rose gold case. Its teardrop-shaped fancy lugs attract attention on top of its silvered opaline centre and tachymeter scale.
10. IWC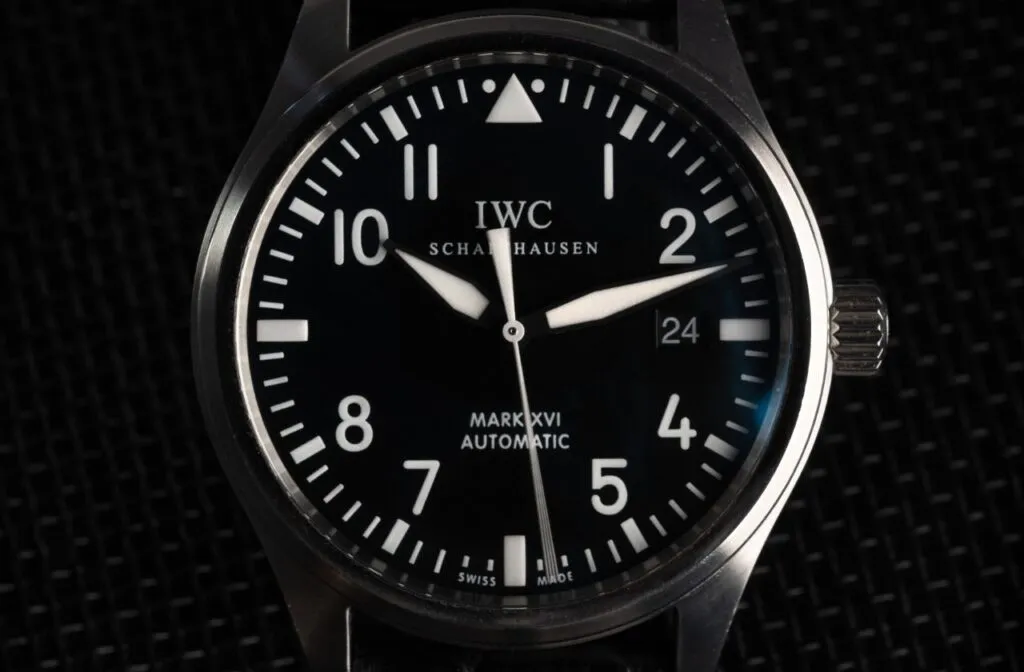 IWC Schaffhausen is celebrated for its technical ingenuity and innovation. One of the brand's most significant contributions is developing the Pellaton automatic winding system in the 1950s. 
On another note, IWC Schaffhausen strongly associates aviation and adventure. The brand's Pilot's Watches are legendary, originally developed in the 1930s for aviators. They continue to be highly regarded for their design and practicality.
In terms of sustainability, IWC has implemented measures to minimize its environmental impact, including powering its manufacturing center with renewable energy and offering a pioneering strap made from paper-based material.
These luxury watch brands represent the pinnacle of watchmaking, combining exquisite craftsmanship, technical innovation, and timeless design. Whether you're a collector or simply looking for a timepiece that reflects your taste and style, these brands offer something for everyone.
Top 3 Popular Models
IW322701: The IWC Schaffhausen Ingenieur, worth S$6,724 in the private sales market, is distinct for its rugged steel case. Its history began in 1954, and several innovations have occurred. This historical timepiece paved the way for practicality, featuring water and shock-resistant design in a stainless steel, 42.5mm case.
IW356502: In 2011, the IWC introduced the classic Portofino Automatic Stainless Steel watch. Such an attractive wrist watch has a 40mm case and houses the 35110 or 35111 movements. This is worth S$3,816 on average in most private sales markets.
3879-03: The IWC Pilot Spitfire Chronograph is a self-winding automatic timepiece that can withstand deep water levels of up to 6 ATM. It's a top choice for those in aviation, especially since this has a chronograph function. This watch has an average price point of S$6,694.
Final Word
Luxury watches are a symbol of status, style, and craftsmanship. The market is filled with many brands with unique designs and features. However, when it comes to the most luxurious watch brand, there is no clear winner. The answer regarding the most luxurious watch brand depends on personal preferences, budget, and the features that matter the most to the individual.
Key Takeaways
Omega, Patek Philippe, Rolex, Audemars Piguet, Breitling, Blancpain, Panerai, TAG Heuer, Vacheron Constantin, and IWC Schaffhausen are some of the best luxury watch brands to know in 2023.
The most luxurious watch brand is subjective and depends on personal preferences, budget, and the features that matter the most to the individual.
Luxury watches have varying prices, primarily due to factors like brand, materials used, the complexity of the design, rarity, and whether they have historical or cultural significance.
Looking to buy or sell your luxury watches? Watch Exchange is your one-stop destination for trading Rolex, Patek Philippe, Tissot, Sinn, Zenith, and other luxury timepieces. Find your next watch today or list your item for free!
---