Luxury and craftsmanship define the Piaget watch in the Swiss watch industry. As a testament to their commitment to excellence and innovation, Piaget's collections showcase the finest in haute horlogerie in their original design, marrying technical sophistication with refined aesthetics to create timepieces of unparalleled quality and style.
Since the brand's founding in 1874, its iconic watches have been renowned for their exquisite design, top-notch quality, and unique features. From the classic lines of the Slim Classique to the eye-catching details of the Possession collection, a Piaget watch is an investment piece that you can rely on for years to come.
In this Piaget watches review, we'll take a hands-on look at some of Piaget's most popular models: the high complications yet sporty elegant Piaget Polo S and the impressively Piaget Altiplano G0A38131, and provide you with an honest review of their features, design elements, and price point.
The case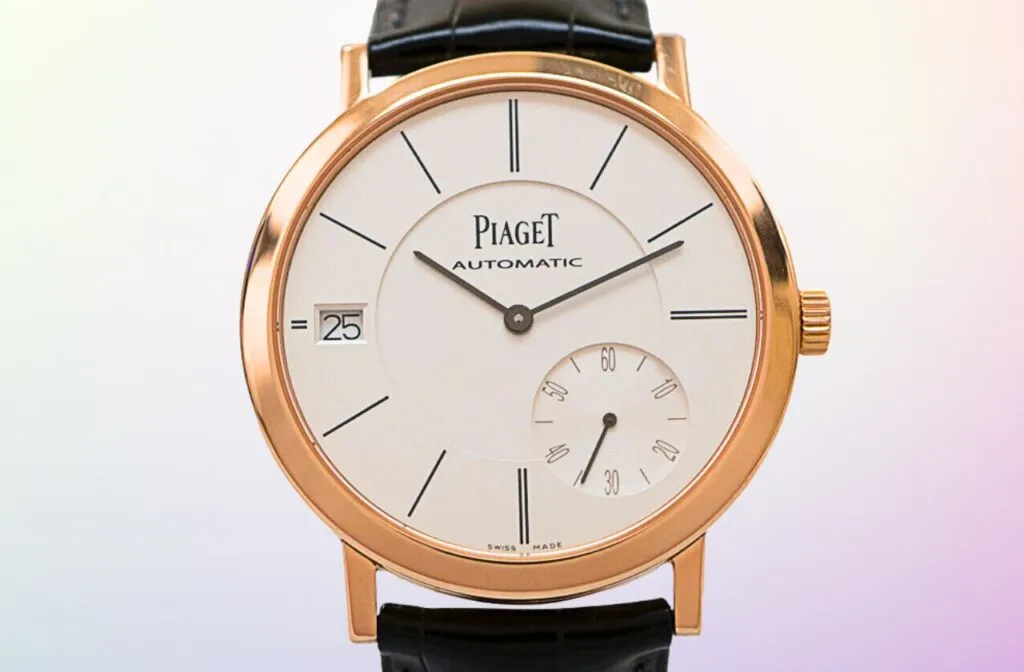 For those who want to make a statement, the case of a Piaget watch is definitely worth taking into consideration. The cases come in a variety of materials and finishes, including stainless steel, gold, titanium, and even rose gold. Depending on the model you choose, you'll find options that are polished or brushed for an ultra-luxe look.
The Piaget G0A38131, one of the most popular models in the Piaget Altiplano collection, features an exquisite watch case that reflects the brand's commitment to elegance and refinement. Crafted with meticulous attention to detail, the case of this timepiece is made from 18k rose gold, adding a touch of luxury and sophistication.
The case of the Piaget G0A38131 showcases a classic round shape, which is a timeless design choice that appeals to both traditional and contemporary watch enthusiasts. The polished finish of the rose gold case enhances its lustrous appearance, creating a captivating visual allure on the wrist.
The dial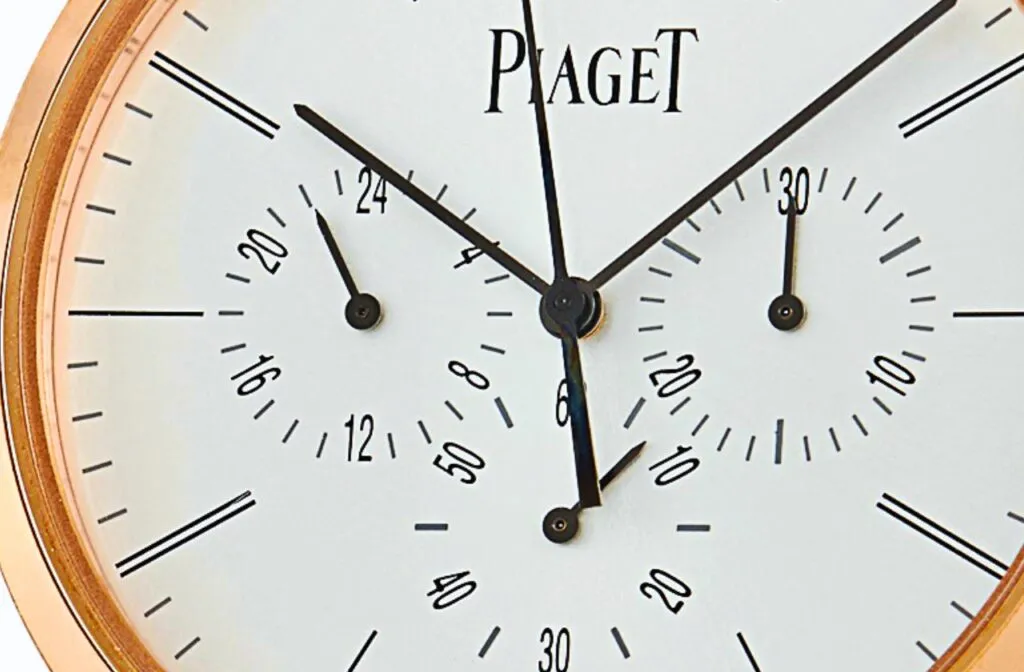 The second thing you'll notice about a Piaget timepiece is its dial. Not only is it expertly crafted, but it also uses top-of-the-line materials such as gold, sapphire crystal, silver, and precious stones. The dials of these watches are known for their elegance and refinement. Among their iconic collections are the Altiplano and Polo Collection, both of which showcase the brand's mastery of design and craftsmanship.
The Altiplano, characterized by its ultra-thin profile, features a simple yet sophisticated design. The watch's clean lines and minimalist aesthetics emphasize the thinness of the timepiece, with slender hour markers and minute hands adorning the dial.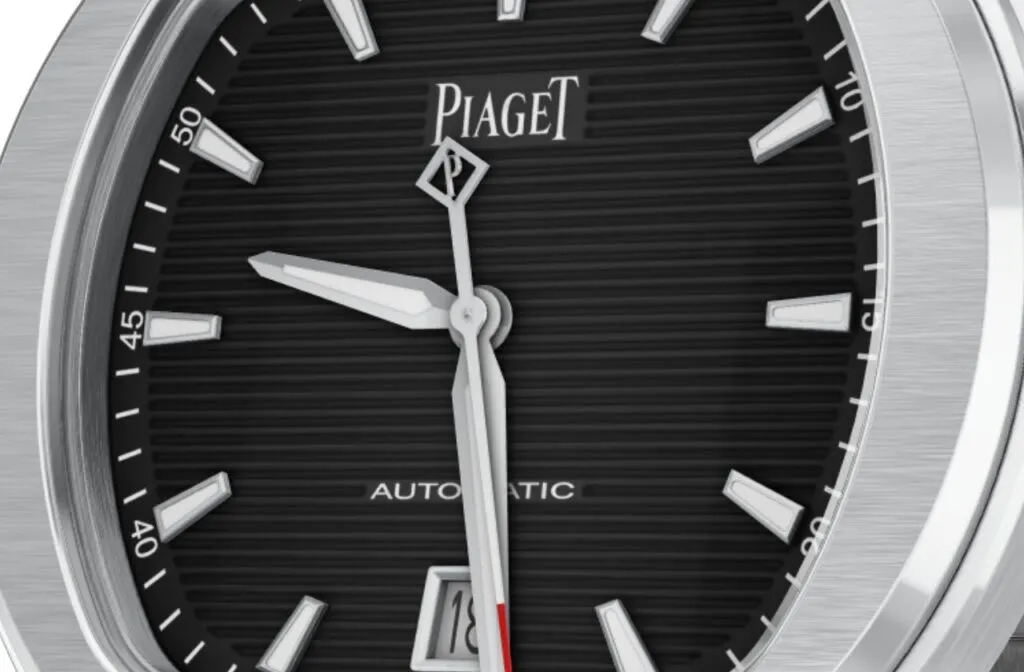 On the other hand, the Piaget Polo watches date series includes the popular Polo S and Polo S Chronograph models. Displaying a more sporty and modern look on many watches, the Piaget Polo Date S chronograph also features a cushion-shaped dial within a round case. The watch's horizontal guilloché pattern adds texture and depth to the dial, while applied hour markers and a date window at 6 o'clock provide easy readability.
The strap/bracelet
For those looking to add a touch of luxury to their wrist, the straps and bracelets of Piaget watches are particularly impressive. Every piece is meticulously crafted with meticulous attention to detail, making it an ideal accessory for any occasion.
Piaget timepieces come with a variety of straps and bracelets to fit your needs, including leather, alligator leather, and satin.
Leather Straps/Bracelets
These classic straps and bracelets come in a range of colors – from soft neutrals to bright blues and reds – making them attractive against all skin tones. Not only are they stylish but durable too; the finely-crafted material is designed to last you for years.
The Piaget G0A38131 from the Piaget Altiplano collection often comes with a classic black leather strap. The black leather strap adds a touch of sophistication and versatility to the watch, allowing it to be paired with a variety of styles and occasions.
Alligator Leather Straps/Bracelets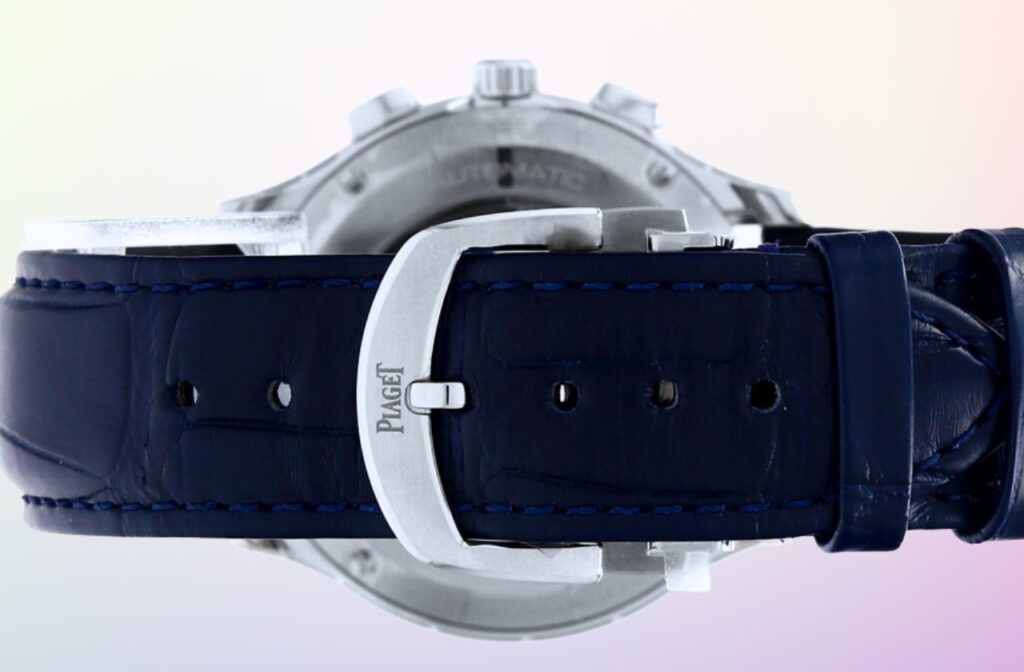 Offering another level of luxury, these stunning animal-friendly alligator leather straps and bracelets boast superior quality material that can last over time without losing its shape – perfect for those looking for a timeless piece that they can enjoy every day. They also come in a variety of striking colors like powder blue and deep red.
The Piaget Polo Chronograph G0A43002 features a stainless steel case paired with a striking blue alligator leather strap. This combination of the vibrant blue alligator leather strap and the sporty Polo S design creates a bold and eye-catching timepiece that stands out on the wrist.
Satin Straps/Bracelets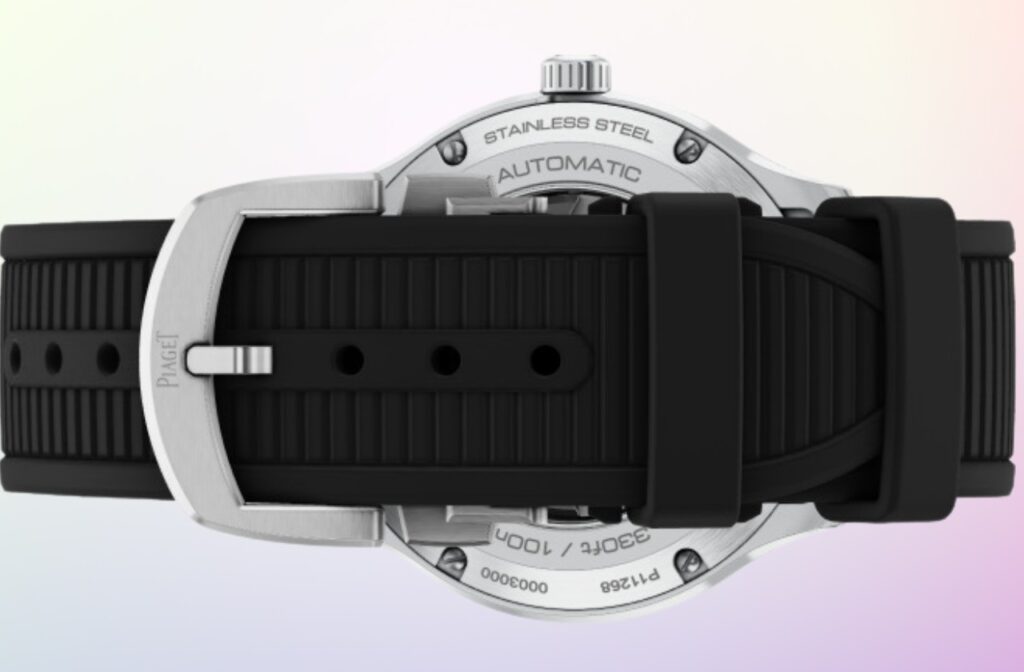 If you prefer something more understated yet chic, then the satin straps and bracelets are perfect for you. The delicate material gives off an elegant feel while remaining comfortable on your wrist; plus it comes in classic black or navy blue shades that pair well with any outfit.
The Piaget G0A47017 showcases a beautiful satin strap. The satin strap exudes elegance and refinement, providing a luxurious and comfortable fit. It is available in classic black or navy blue, adding a touch of sophistication to any ensemble.
The movement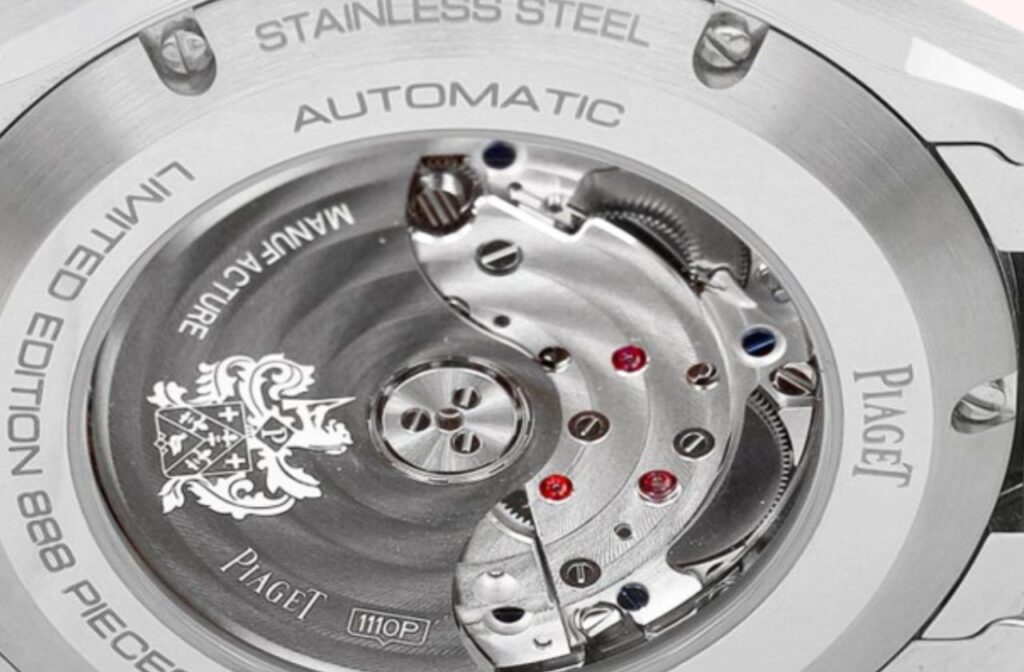 A timepiece is only as good as its movement. Piaget watches are powered by a prestigious caliber of movements and the thinnest automatic movement which are handcrafted by watchmakers in their Swiss workshops. These masterpieces feature an intricate system of springs and gears that ensure accurate timekeeping and durability.
The caliber movements of Piaget watches come in a variety of shapes and sizes, from round to tonneau, offering something for everyone. From the classic 1110P self-winding movement to the ultra-thin 7P quartz movement, each watch has been optimized for maximum efficiency, reliability, and accuracy.
Piaget's exclusive calibers also boast several features like a shock-resistant balance wheel and anti-magnetic hairspring, allowing their calibers to withstand external influences such as sudden impacts and changes in temperature or humidity.
One popular Piaget model known for its exceptional movement is the Piaget Altiplano 900P. This timepiece houses the ultra-thin 900P hand-wound mechanical movement, which holds the record for being the thinnest mechanical watch in the world. The movement is meticulously crafted and integrated into the case, resulting in an incredibly slim profile.
Piaget's Diverse and Exquisite Collections
Piaget, renowned for its exceptional craftsmanship and innovation, offers a range of exquisite watch collections that captivate watch enthusiasts worldwide. Each collection embodies the brand's commitment to precision, elegance, and creativity. In this section, we will delve into the top 5 Piaget collections, highlighting their unique characteristics and appeal.
Piaget Altiplano
Known for its ultra-thin profile and timeless elegance, the Altiplano collection showcases Piaget's mastery in creating sleek and refined timepieces. These watches feature minimalist aesthetics and various complications, making them a favorite among enthusiasts who appreciate understated luxury.
Piaget Polo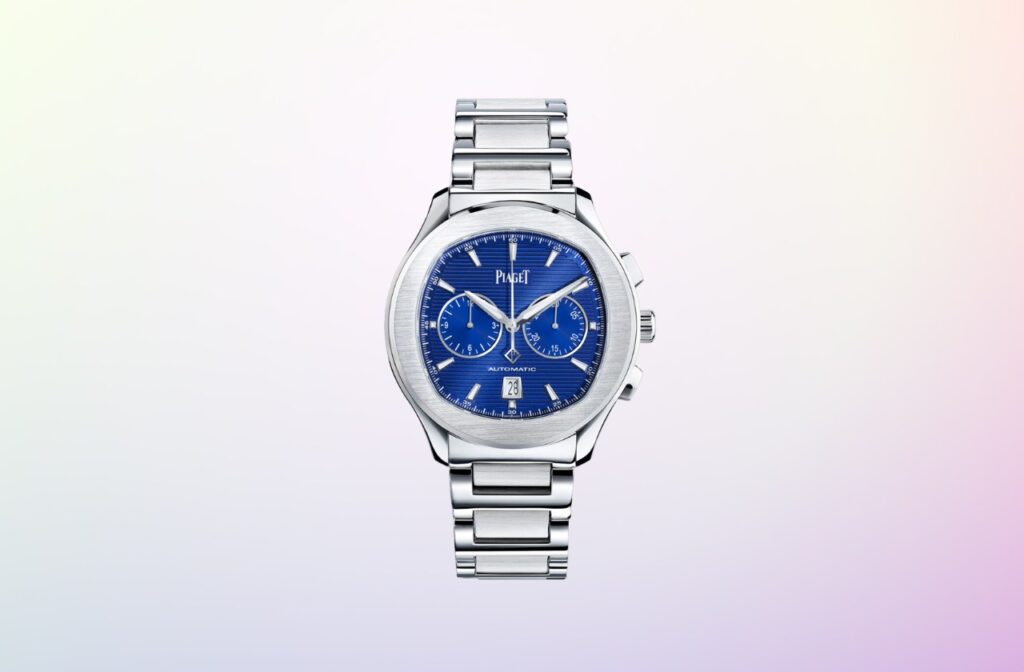 The Polo collection embodies a perfect blend of sportiness and sophistication. With its distinctive integrated bracelet and bold case shape, these watches exude a contemporary and dynamic appeal. The Piaget Polo collection is favored by those who seek a versatile timepiece that can seamlessly transition from casual to formal occasions.
Piaget Limelight
For those who adore glamorous and luxurious timepieces, the Limelight collection is a true delight. These watches boast exquisite gem-setting techniques, intricate dials, and bold designs. The Piaget Limelight watches are a symbol of opulence, capturing the attention of those who appreciate high-end jewelry watches.
Piaget Possession
The Possession collection is all about self-expression and personalization. These watches feature rotating bezels and interchangeable straps, allowing wearers to customize their timepieces to suit their individual style. The Piaget Possession watches embody a sense of joy and playfulness, appealing to those who seek versatility and unique design elements.
Piaget Emperador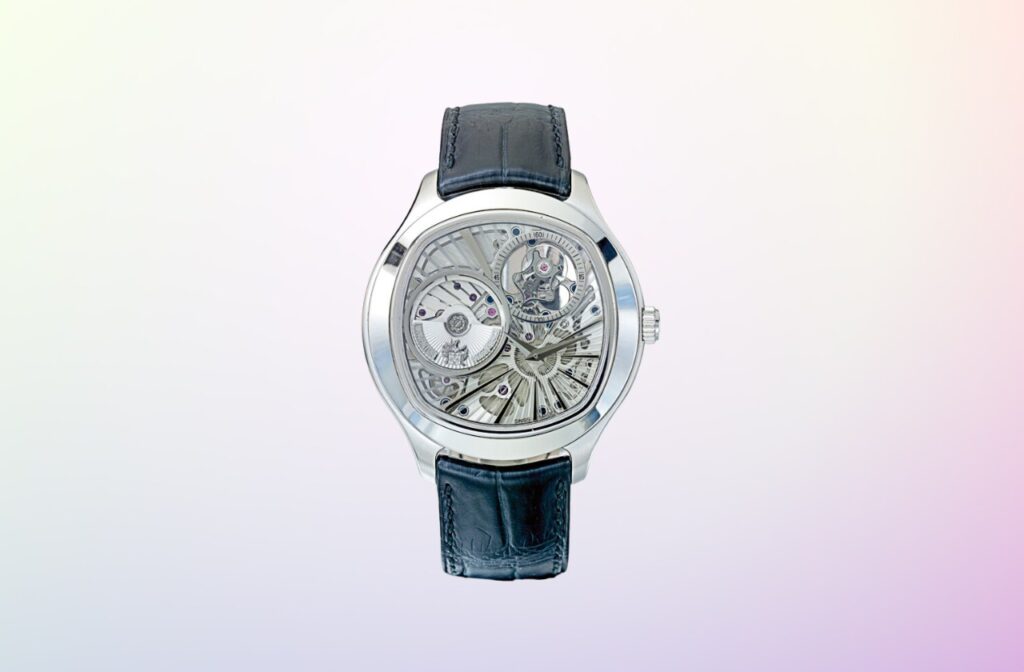 The Emperador collection showcases Piaget's mastery in crafting high-complication watches. These timepieces often feature complex movements, such as tourbillons and perpetual calendars, housed in bold and distinctive cases. The Piaget Emperador watches are treasured by collectors and enthusiasts who admire intricate craftsmanship and technical innovation.
The competitive landscape of the Swiss Watch Industry
Piaget operates in the high-end luxury watch market, which includes a number of other top brands and prestigious Swiss watchmakers. Here is a brief competitive landscape:
Patek Philippe: Known for their exceptional craftsmanship and timeless designs, they produce some of the most coveted timepieces in the world like the Patek Philippe Nautilus. Their watches often feature complex complications and are highly sought after by collectors.
Audemars Piguet: Makers of the iconic Audemars Piguet Royal Oak, Audemars Piguet is known for its distinctive sporty yet luxurious timepieces. Like Piaget, they also have a focus on ultra-thin watch designs.
Jaeger-LeCoultre: Jaeger-LeCoultre is renowned for its technical prowess, having developed hundreds of in-house movements. Their Reverso line, with its unique reversible case, is an iconic model in the watch world.
Cartier: While perhaps best known for their jewelry, Cartier also produces highly regarded watches. Their Tank and Santos models are considered classics.
Rolex: Perhaps the most recognizable name in the luxury watch industry, Rolex is known for its durable, reliable watches that hold their value extremely well. For instance, their Chromalight model highlights the super luminova.
Here's a comparison of some of the other iconic watches brand in the market:
| | | |
| --- | --- | --- |
| Brand | Known for | Average Market Price (SGD) |
| Patek Philippe | Exceptional craftsmanship, timeless designs, complex complications | S$9,710 – S$800,509 |
| Audemars Piguet | Distinctive sporty yet luxurious timepieces, makers of the iconic Royal Oak Chronograph | S$3,608 – S$555,168 |
| Jaeger-LeCoultre | Technical prowess, unique Reverso line with reversible case | S$4,808 – S$37,695 |
| Cartier | Highly regarded watches alongside their jewelry, classics like Tank and Santos models | S$2,505 – S$63,902 |
| Rolex | Most recognizable, durable and reliable watches that hold value well | S$1,978 – S$178,109 |
Key differentiators for Piaget in this competitive landscape include their mastery of ultra-thin watch designs, their blend of watch and jewelry craftsmanship, and the unique designs found in lines such as the Piaget Polo.
Why you should invest?
Investing in a Piaget watch today could be a smart financial decision considering the brand's consistent appreciation in value. Over the past 180 days, Piaget watch prices have seen a 0.1% increase in the Singapore market, indicating a positive trend.
Given the brand's reputation for the striking resemblance of exceptional craftsmanship, innovative design, and limited edition runs, these timepieces often retain or even increase in value over time.
Furthermore, the global demand for luxury watches continues to rise, which could potentially bolster the future value of your Piaget investment. Purchasing a Piaget watch not only provides an elegant timepiece to enjoy but may also serve as a valuable asset for the future.
Pricing & Availability
If you're looking for a luxury watch with a timeless style, Piaget watches offer a range of stunning designs. The pricing of these watches ranges from S$9,963 – S$29,900. However, the brand also offers some more moderately priced models starting at around S$9,963 – S$29,900 at a private market sale.
As for availability, Piaget watches are sold worldwide through authorized retailers and boutiques. The availability of specific models can vary based on location and demand.
FAQs
1. Do Piaget make good watches?
Yes, Piaget is renowned for making high-quality watches. Their timepieces are known for their intricate craftsmanship, precision, and luxurious designs.
2. Do Piaget watches hold their value?
As with many luxury watch brands, Piaget watches can hold their value well, particularly the models from their more iconic and popular collections.
3. What is Piaget watch famous for?
Piaget is famous for its ultra-thin watch designs and movements. The Altiplano line, for instance, has set multiple records for being the thinnest watch in the world.
4. Is Piaget high-end?
Yes, Piaget is considered a high-end luxury watchmaker. They offer a range of timepieces that are crafted using high-quality materials, often incorporating precious metals and gemstones.
Final Word
When it comes to luxury watches, Piaget stands out with its mastery of ultra-thin movements, innovative designs, and the perfect blend of watch and jewelry craftsmanship. Each timepiece is a testament to the brand's commitment to precision, elegance, and durability. 
Key Takeaways
Piaget is renowned for its ultra-thin watch designs, notably the Altiplano Ultimate Automatic 910P, which holds the record as the world's thinnest automatic watch. It definitely shown the brand's expertise.
The brand's blend of watch and jewelry craftsmanship sets them apart in the luxury watch market.
Piaget's watches are not just timepieces, but also valuable investment assets, showing consistent appreciation over time.
Additionally, the brand extends its offerings with moderately priced models available at a private market sale, starting from approximately S$9,963 to S$29,900.
At Watch Exchange, we provide an impressive selection of luxury watch brands such as Rolex, Patek Philippe, Tissot, Sinn, Zenith, and other luxury timepieces. Our team of experts is dedicated to offering valuable guidance and assistances in finding your perfect timepiece that aligns with your personal style and investment preferences. Contact us today to reserve your dream watch.
---