Two titans of the watch industry, TAG Heuer Vs Rolex, each carve their unique niches in the horological world.
Rolex, synonymous with luxury and timeless design, has etched a mark as the gold standard of high-end timekeeping. On the flip side, TAG Heuer's racing DNA and sporty aesthetics highlight its dynamic evolution over the years.
At A Glance: Rolex Vs Tag Heuer
| | | |
| --- | --- | --- |
| | Rolex | TAG heuer |
| Case | Oystersteel, Gold, RLX Titanium | Carbon, Ceramic, Gold, Steel, Titanium |
| Bezel | Gem-set, Fluted, Smooth, Professional, Cerachrom | Turning, Fixed |
| Dial | Gem-set, Coloured, Light, Dark, Diamond Paved | Beige, Black, Blue, Green, Grey, Orange, White |
| Strap | Oyster, Jubilee, President, Osyterflex, Leather | Ceramic, Alligator Leather, Gold, Leather, Nato, Rubber, Steel, Titanium |
| Movement | Automatic watches, Manual Wind | Automatic watches, Quartz |
| Price Point | S$2,101 – S$290,900 | S$287 – S$20,262 |
Heritage and Brand
Founded in 1905 by visionary Swiss watchmakers Hans Wilsdorf and Alfred David, Rolex began its journey under the name Alfred and Davis as an official timekeeper.
By contrast, TAG Heuer, established in 1860 as Heuer AG, has a half-century lead on Rolex in the watchmaking world.
Both these eminent brands have shifted their base over time; Rolex moved from London to Geneva due to post-WWI luxury taxes, while TAG Heuer transformed in 1985 upon its acquisition by Techniques d'Avante Garde, adopting its current name.
In terms of groundbreaking contributions:
Rolex released the world's first water and dustproof watch, the Oyster, in 1926, and the first self-winding wristwatch, the Oyster Perpetual with perpetual rotor, in 1931. TAG Heuer, on the other hand, introduced the oscillating pinion still found in modern watches and, in 1916, the Mikrograph – the first stopwatch with 1/100-second precision.
Rolex's DateJust, launched in 1945, was the first of its kind to show the date, and by 1954, they had introduced the GMT Master, the inaugural multi-time zone watch. In contrast, TAG Heuer didn't dive into wrist chronographs until 1914, illustrating their cautious evolution in a competitive landscape, where Rolex was a primary rival.
Culturally, both brands have left their mark. The Rolex Submariner watches became iconic with Sean Connery's 007 portrayal in 1960s James Bond films. TAG Heuer connected its rich heritage through models like the TAG Heuer Carrera and TAG Heuer Monaco, directly competing with Rolex's offerings.
Design and Aesthetics
Both Rolex watches and TAG Heuer watches are not just watch brands; they're cultural icons, intertwining with history and global celebrities in unique ways.
Rolex, with its rich lineage of "world's firsts," has delved into the very depths of our oceans, showcased in the Deep Sea Challenge, and climbed to cinematic peaks with the Rolex Submariner featured in iconic James Bond films. 
On the celebrity front, while many high-profile figures admire Rolex, the watch brand itself is selective, choosing only 20 official ambassadors. This elite group includes:
Roger Federer
Jackie Stewart
Dwayne Wade
Gabrielle Union
Rolex's partnerships with major sporting events, from the Olympics to Formula 1, further solidify its commitment to precision and durability.
Conversely, TAG Heuer traces its evolution from a supplier of dashboard timers for automotive, aviation, and maritime pursuits to a shining star under the Louis Vuitton (LVMH) luxury conglomerate.
Like Rolex watch, TAG Heuer's stamp on popular culture is undeniable. It's the watch Timothy Dalton chose for a James Bond film and the regular pick for Hollywood's Will Smith. Their ambassadorial choices mirror their diverse appeal:
From tennis prodigy Naomi Osaka to Hollywood's Ryan Gosling 
The iconic Steve McQueen, whose association with TAG watches accentuates their blend of sportiness and elegance.
Materials
Case
When it comes to crafting the perfect watch case, both Rolex watch and TAG Heuer watch emerge as formidable contenders, each brandishing its signature materials and techniques.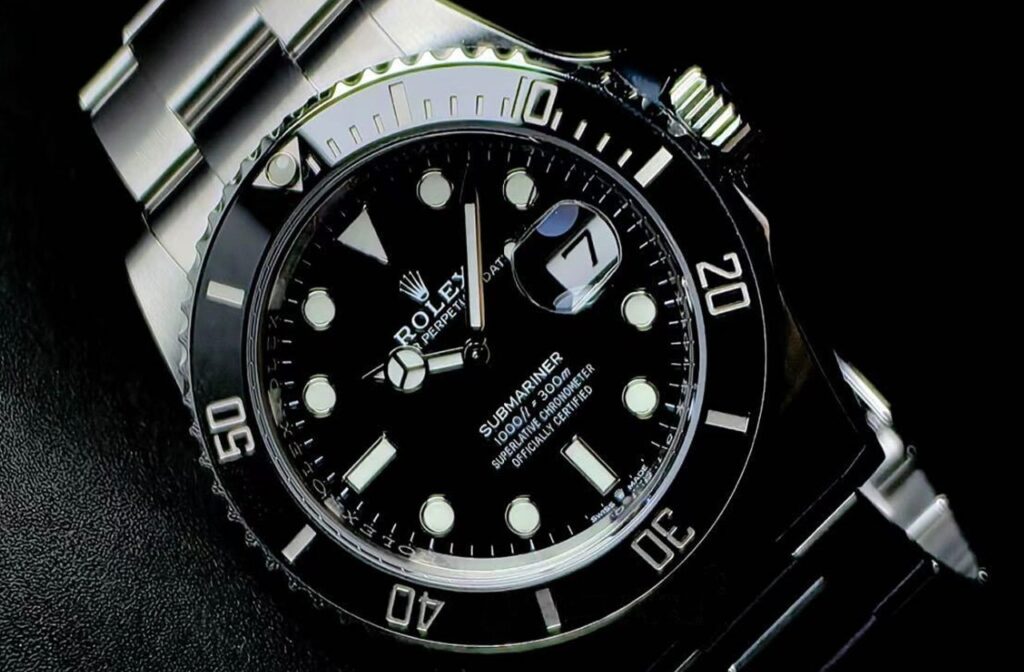 Rolex, known for its resilient Oystersteel from the 904L steel family, ensures a case that stands the test of time, shimmering even in adversity. Contrastingly, TAG Heuer taps into the robustness of the advanced 316L steel, synonymous with durability and corrosion resistance.
As Rolex delves into luxury watches with its 18 ct gold alloys, melting metals at over 1,000°C, TAG Heuer isn't far behind, championing ethical sourcing with gold watches aligned to the Responsible Jewellery Council's standards. 
Rolex's luxurious 950 platinum and precisely chosen precious stones compete head-on with TAG Heuer's avant-garde carbon offerings and evolving bronze cases that age gracefully with a unique patina.
Lastly, while Rolex innovatively introduces the lightweight yet durable RLX Titanium, spotlighted in the Yacht-Master 42, TAG Heuer counters with its own version of titanium, emphasizing strength without the weight.
Bezel
Both Rolex and TAG Heuer, giants in the watchmaking arena, prioritize the bezel as a functional and aesthetic touchstone in their designs. Rolex's Cerachrom bezel, known for its durability and fade resistance, contrasts with TAG Heuer's fixed ceramic bezel found in racing-inspired models like the Carrera.
While Rolex's fluted bezel has evolved from a functional waterproofing element to a decorative gold hallmark, TAG Heuer champions bezels that bolster aesthetics, crafted from varied materials including polished steel and diamond-encrusted versions for a luxurious touch.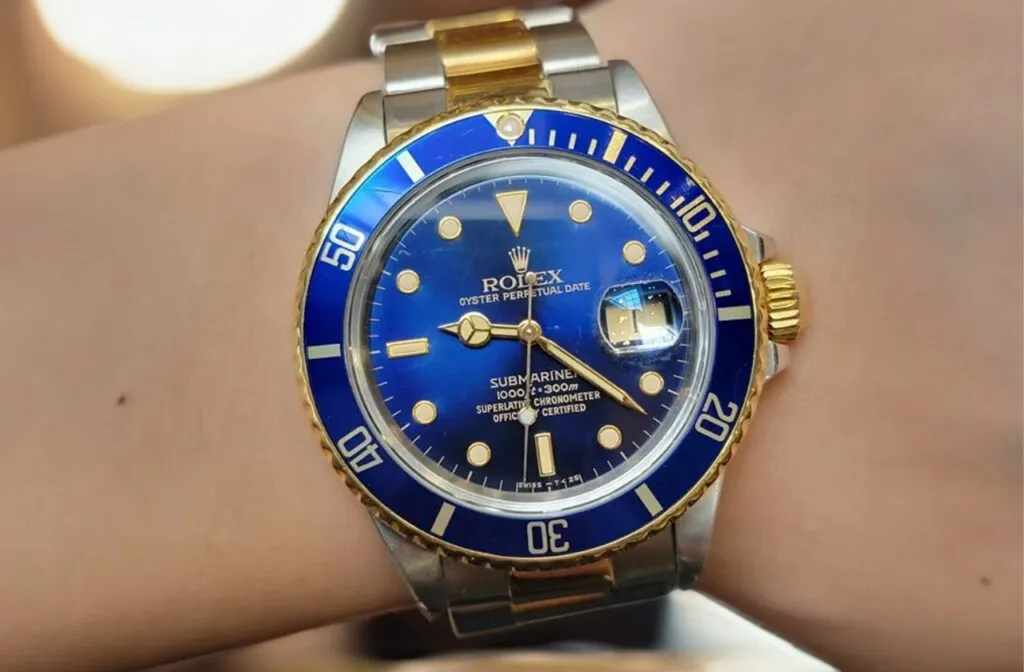 The utility also takes center stage: Rolex's rotatable bezel on the Submariner aids divers, while TAG Heuer's turning bezel, especially in the TAG Heuer Aquaracer watches, gets calibrated meticulously for scuba diving sessions making it an ideal dive watches. And while Rolex's Domed and Tachymetric bezels cater to varied audiences, from the understated to racing enthusiasts, the TAG Heuer Aquaracer also zeroes in on precision and performance, crucial for racers and divers alike.
Rolex slightly pulls ahead, melding unparalleled craftsmanship with a broader array of functional and aesthetic innovations.
Strap
When it comes to strap selections, both Rolex and TAG Heuer offer a symphony of style, function, and luxury. Rolex's Oyster bracelet, with its broad, flat three-piece links, stands in contrast to TAG Heuer's durable ceramic straps, exuding a contemporary finesse. Rolex's Jubilee, flaunting a five-piece link configuration, offers an elegance that is parallel to TAG Heuer's alligator leather strap, which exudes a traditional luxe appeal.
For the aficionados of luxury, Rolex's President bracelet, exclusive to the Day-Date collection, with its semi-circular links, meets its match in TAG Heuer's opulent gold straps. On the sportier end, Rolex's Oysterflex, which merges the sturdiness of rubber with the consistency of a metal bracelet, parallels TAG Heuer's rubber straps, both designed for resilience during intense activities.
But if a blend of strength and style is the goal, TAG Heuer's titanium straps and Rolex's steel offerings put forth compelling arguments.
Movement and Precision
In the realm of horological excellence, both Rolex and TAG Heuer have showcased milestones.
The legendary Rolex Deepsea Special of 1960 just like what James Cameron owned, which ventured to the staggering depths of the Mariana Trench at 10,916 meters with a standout helium escape valve that stands testament to Rolex's pursuit of precision. Their Oyster Perpetual models and mechanical watches, especially the Deepsea and the Sea Dweller, come equipped with in house movements of Rolex Perpetual movements, renowned for shock resistance, antimagnetism, and robustness.
The addition of the Caliber 3255 and Caliber 3235 further amplifies their prowess. While all Rolex watches meet COSC standards, they elevate this with their Superlative Chronometer certification, ensuring unparalleled accuracy.
Conversely, TAG Heuer's primary focus is encapsulated in their house movements, be it the automatic mechanisms or the steadfast quartz. Their automatic chronographs, powered by watch movement calibres such as:
Calibre 5
Calibre 7
Calibre Heuer 02
Echo TAG Heuer's dedication to Swiss watchmaking and underscore their commitment to reliability.
Price Range
Rolex and TAG Heuer, both giants in the watch industry, offer timepieces that cater to different sections of the market.
The Price of Rolex watches, with their broad price spectrum, starts at S$2,100, with its premium models going up to a higher price tag of S$290,806. This range encapsulates Rolex's world-famous precision and reliability at Rolex timepieces entry-level, while the higher echelons reflect unparalleled craftsmanship, embedded precious stones, and advanced technology. 
On the other side, TAG Heuer serves a diverse clientele, with prices beginning at a more accessible S$287 and maxing out at S$20,262. This range showcases TAG Heuer's adaptability, catering to both budget-watch enthusiasts and luxury seekers, all the while maintaining their Swiss craftsmanship hallmark.
Comparable Rolex, TAG Heuer provides a more approachable range for a broader audience.
Investment Potential
In the global watch domain, Rolex stands out as the top watchmaker, while TAG Heuer ranks #12 in Switzerland and #50 worldwide.
Recent data from WatchCharts indicates Rolex prices dropped by 6.9% over 160 days, compared to TAG Heuer's slight 0.2% dip, suggesting potential market corrections or investment opportunities.
The Paul Newman Rolex Daytona's $17.8 million auction sale magnified Rolex's luxury brand prestige. Evaluating market dynamics and brand stature with its limited edition watches, Rolex appears as a more promising investment, overshadowing TAG Heuer's notable brand value yet lesser influence.
Best Rolex and Tag Heuer Watches 
5 Best Rolex Watches
1. Rolex Lady-Datejust Jubilee 279173 – S$19,500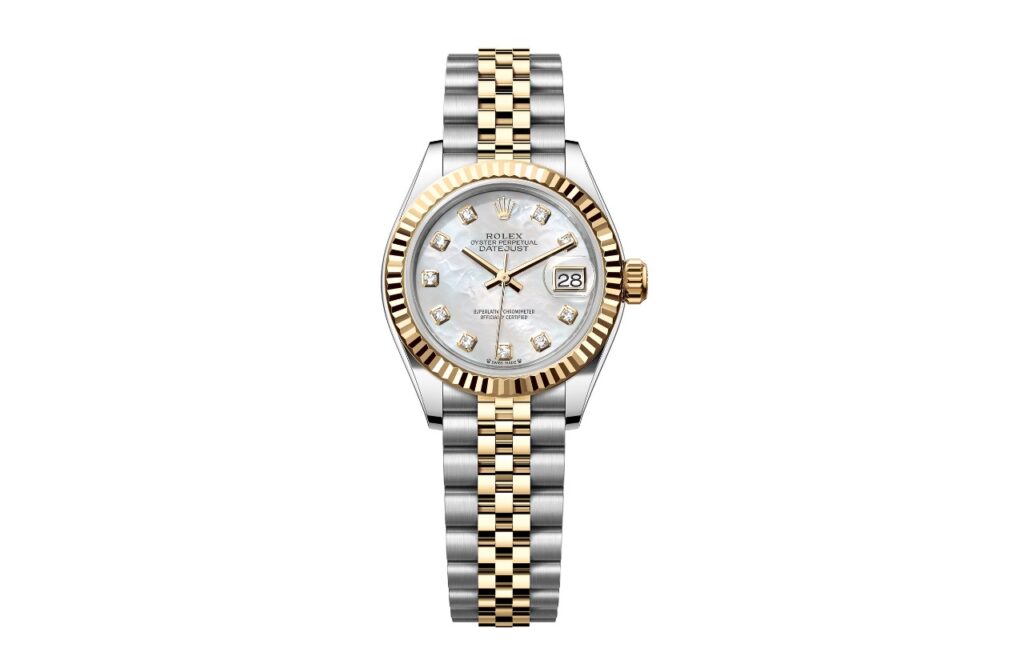 About
This Lady-Datejust is a 28mm evolution of the iconic Datejust, showcases Rolex's commitment to luxury and precision. Launched at BaselWorld 2015, this elegant timepiece features a Mother of Pearl dial adorned with 10 diamond points, encapsulated in a distinctive Oyster case. Its impeccable design and caliber 2236 movement make it a true testament to Rolex's watchmaking prowess.
2. Rolex Daytona Panda 116500LN – S$42,500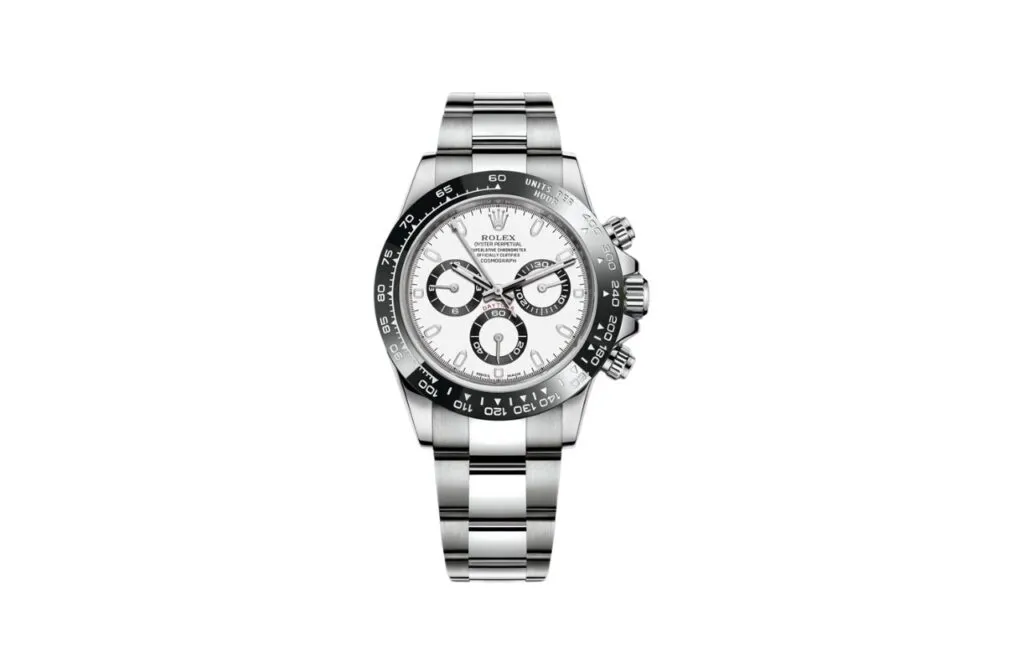 About
This rolex timepiece known as "Panda", unveiled at BaselWorld 2016, boasts a striking white dial set within a 40mm stainless steel case. Featuring a tachymeter ceramic bezel and resilient sapphire glass, its closed back completes the watch's sleek and durable design.
3. Rolex GMT-Master II Batman 126710BLNR – S$22, 500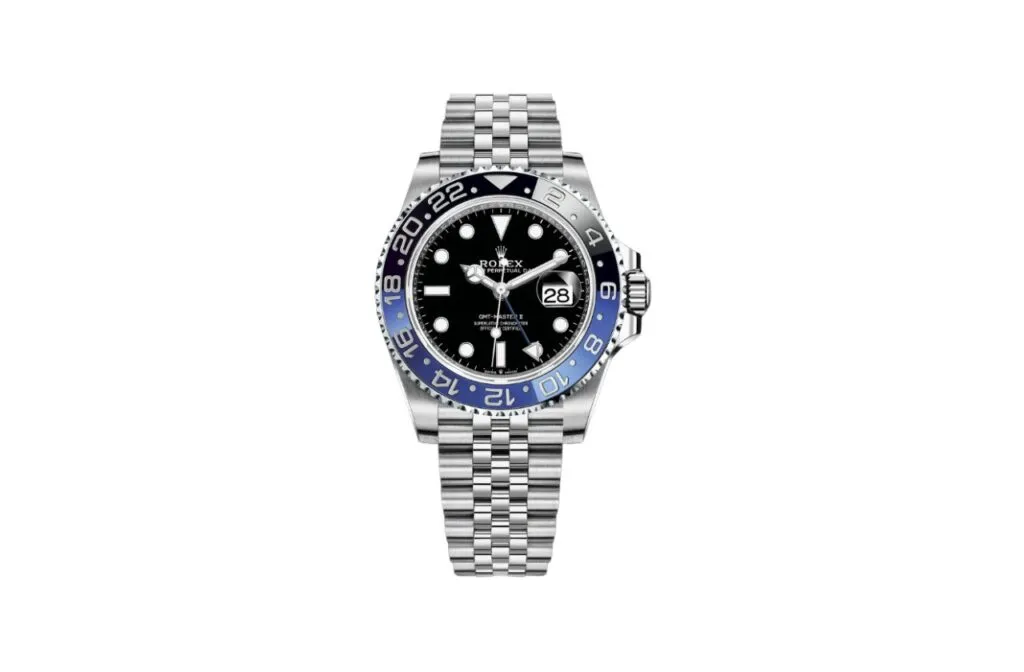 About
Colloquially known as 'Batman', this Rolex GMT Master II debuted at BaselWorld 2018. This stainless steel timepiece features a rotating 24-hour bezel, a precise Rolex caliber 3285 movement, and an elegant black dial, all encased in a 40mm diameter. 
4. Rolex Submariner HG 126613LN – S$23, 700
About
Featuring a 41mm case made of yellow gold and stainless steel, this watch boasts a rotating dive bezel and a sleek black dial with gloss finish, stick/dot indexes, and Mercedes hands. Powered by the Rolex caliber 3235, this Submariner range impeccable timekeeping up to 300 meters underwater.
5. Rolex Datejust 36mm Oyster 126200 – S$11,300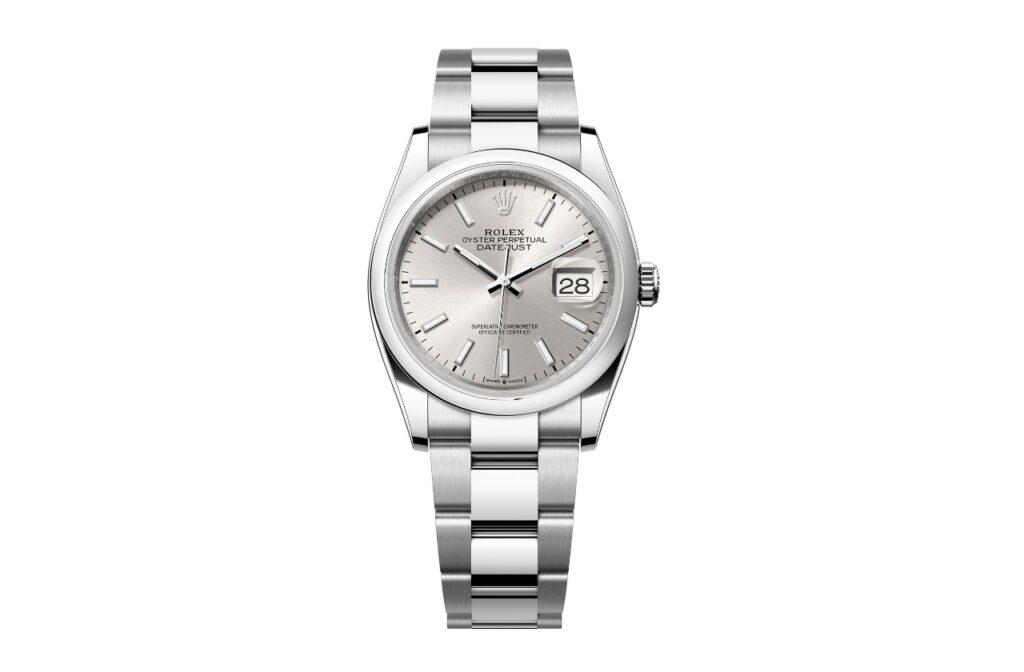 About
Introduced in 2018, this watch boasts a refined stainless steel case and a cutting-edge caliber 3235 movement. With a striking sunburst silver dial, it combines precision with elegance. This 36mm model, water-resistant up to 100 meters, is both a testament to Rolex's iconic craftsmanship and modern innovation.
5 Best TAG Heuer Watches
1. Tag Heuer Monaco CBL2180.FC6497 – S$10, 000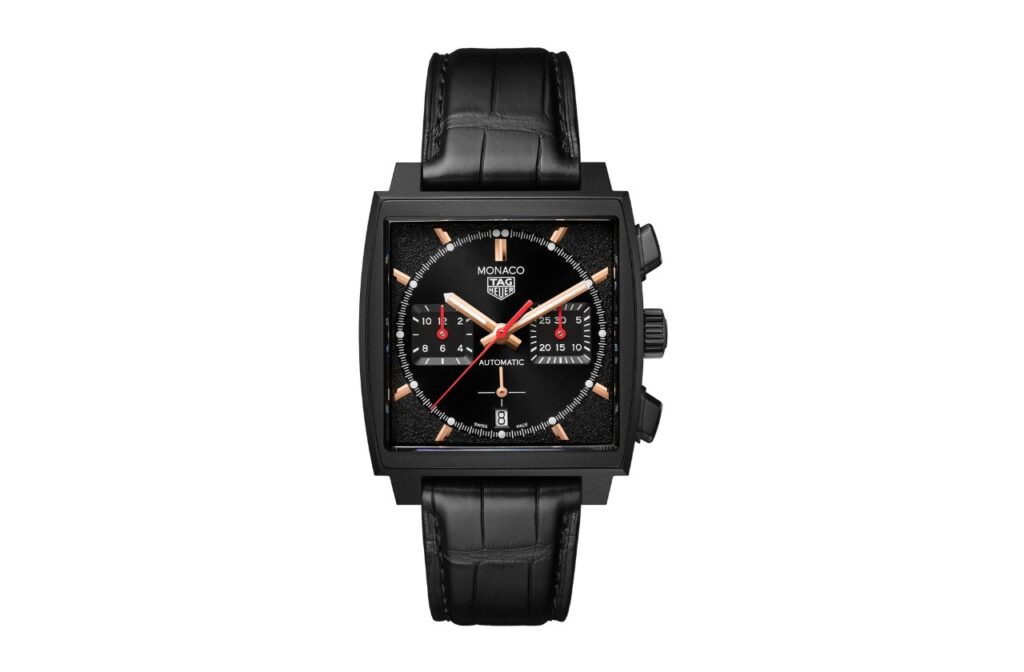 About
Produced in 2022, is a timepiece that boasts a robust titanium case with DLC coating. This 39mm square watch features a sunburst black dial, stick indexes, and is water-resistant up to 100 meters. Its open back and sapphire glass complete the elegant design, making it a notable addition to the TAG Heuer Monaco series.
2. Tag Heuer Carrera Chrono Sprint X Porsche CBS2011.FC6529 – S$13992.98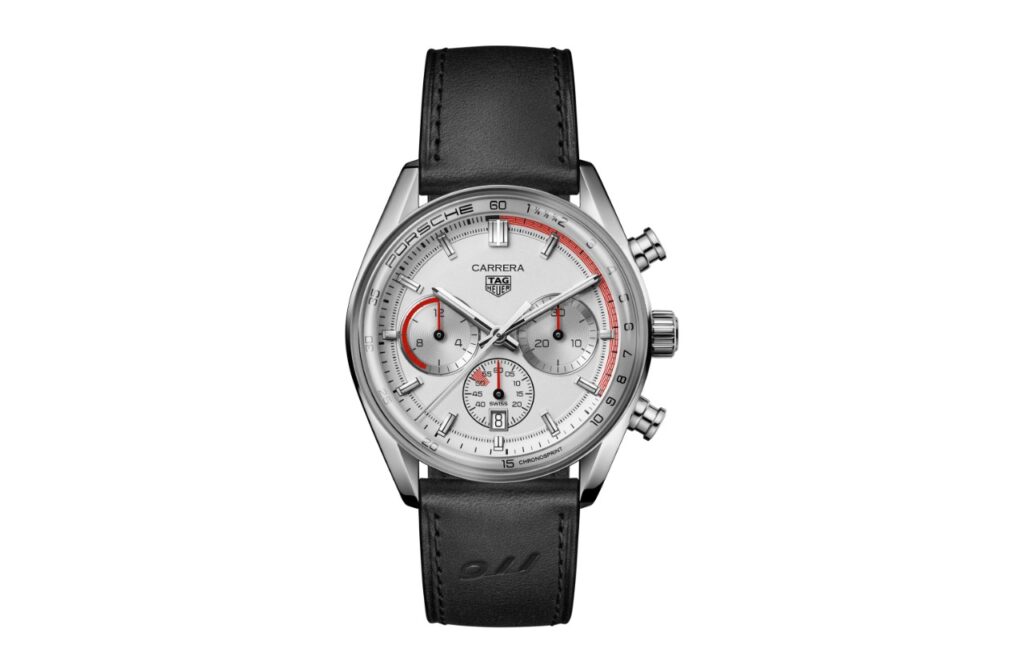 About
This Tag Heuer is a 42mm steel watch, finely brushed and polished, with a distinctive grey color. Water-resistant up to 100 meters, it features an automatic chronograph movement powered by the Calibre TH20-08.
3. Tag Heuer Aquaracer Professional 200 WBP2114.BA0627 – S$4350.15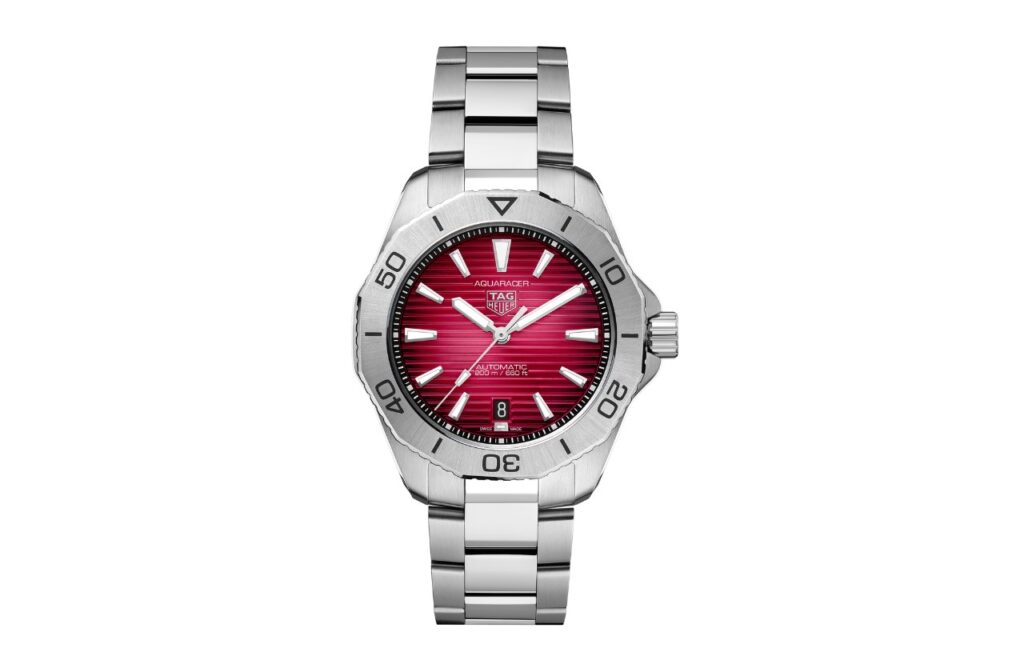 About
A striking 40mm timepiece exquisitely crafted with a polished steel case and a turning steel bezel. TAG Heuer Aquaracer Calibre 5 automatic movement ensures reliability, while the sunray brushed red finish adds a vibrant touch. Designed for durability, it boasts a water resistance of up to 200 meters.
4. Tag Heuer Formula 1 Red Bull Racing CAZ101AL.BA0842 – S$3576.79
About
This Red Bull Racing is a dynamic 43 mm timepiece, boasting a polished steel case and a striking blue fixed bezel. With water resistance up to 200 meters and powered by a Quartz Chronograph caliber, it's where precision meets racing aesthetics.
5. Tag Heuer Link WBC131G.BA0649 – S$8023.61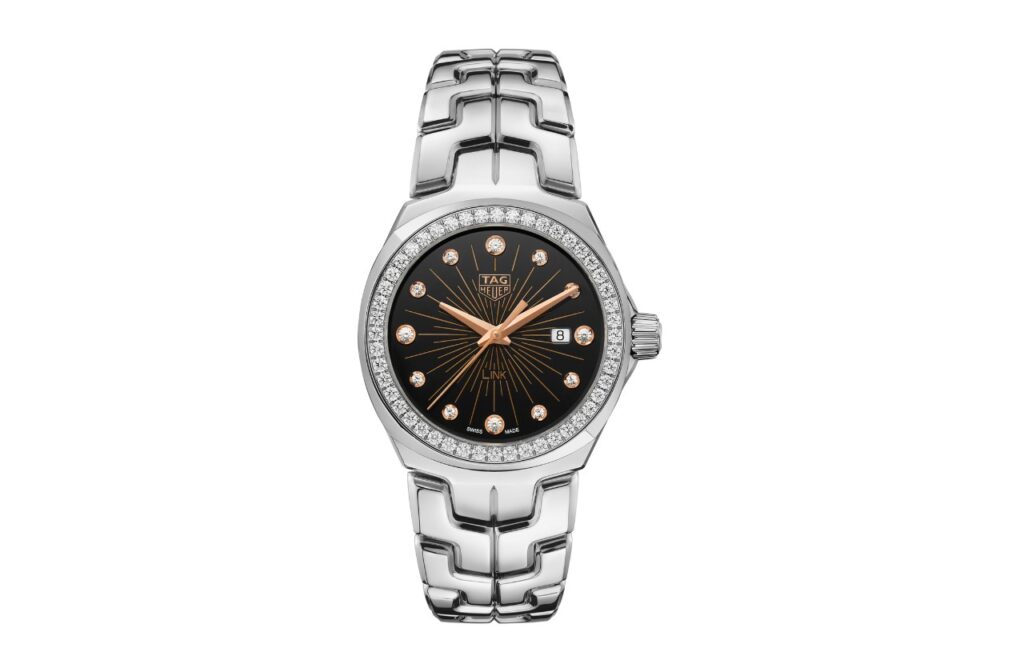 About
A 32mm timepiece known for its iconic S-shaped bracelet. It features a shimmering black dial with diamond index (0.16 ct) and a bezel adorned with 48 diamonds (0.68 ct), perfectly complementing the rose gold details.
Final Word
In the ultimate face-off between two brands, both TAG Heuer and Rolex manifest distinct strengths, underpinning their esteemed positions in the horological realm.
Key Takeaways
Rolex, with its iconic designs and timeless aesthetics, edges out.
TAG Heuer offers a more diverse range of iconic watches, appealing to both budget-conscious and luxury enthusiasts compared Rolex tremendous value.
Rolex brand, given its unparalleled global reputation, the resale value Rolex watches, takes the lead.
Looking to buy or sell your luxury watches? Watch Exchange is your one-stop destination for trading Rolex, Patek Philippe, Tissot, Sinn, Zenith, and other luxury timepieces. Find your next watch today or list your item for free!
---