When we dive into the oceanic worlds of the Rolex Yacht-Master and Submariner Date, it's fascinating how each series, while sharing maritime DNA, sails across distinctive vibes, especially in the context of their sporty aesthetics.
The Rolex Yacht-Master is often perceived as having a slightly more laid-back, sporty-yet-elegant aura, complementing a leisurely yacht deck day. On the flip side, the Rolex Submariner Date embraces its rugged, utilitarian roots, designed for divers — it has a more robust appearance suited for an adventurous spirit.
By understanding their differences, you can determine which between the Rolex Yacht-Master and the Submariner Date match your needs, tastes, and preferences. This article comprehensively outlines the polarity between these Rolex watches.
Comparison Table: Rolex Yacht-Master vs. Submariner Date
Feature
Yacht-Master
Submariner Date
Case
Oystersteel case in various sizes: 29mm, 35mm, 37mm, 40mm, and 42mm
Oystersteel case in various sizes: 37mm, 40mm, and 41mm
Bezel
Rotatable bezel
Unidirectional Rotatable Bezel
Strap
Oysterflex or Oyster and Jubilee Bracelets
Oyster bracelet equipped with an Oysterlock clasp and Rolex Glidelock extension system
Dial
• Available in sunlit champagne, intriguing dark rhodium, and cool slate
• Features Maxi dial display
• Date window
• Available in classic black, deep blue, or green (often referred to as the "Hulk")
• Features Chromalight display on the hands and hour markers
Movement
• Caliber 323570-hour power reserve
• Equipped with paraflex shock absorbers
• A precision of -2/+2 seconds per day
• Caliber 3235
• 70-hour power reserve
• A precision of -2/+2 seconds per day
Price Point
S$5,106 and S$323,087
S$9,565 to S$563,677
When deciding between the Rolex Yacht-Master and Submariner, it is essential to consider each timepiece's purpose and style preferences.
The Yacht-Master, with cases available in 37mm, 40mm, and 42mm, offers a water resistance of 100m, suitable for occasional aquatic activities. Conversely, the Submariner, available in 37mm, 40mm, and 41mm sizes, boasts a 300m water resistance, ideal for divers and water sports aficionados.
Ultimately, the decision between the Rolex Yacht-Master and Submariner comes down to personal preferences, intended use, and style considerations.
The following sections will dive deeper into the major aspects in which the Rolex Yacht-Master and the Submariner Date differ.
Heritage and Brand
The history of Submariner, began in 1953, didn't merely indicate time but curated a legacy that struck a balance between daily utility and diver-friendly functionality, augmented by a date feature. Its path, traversed by icons like James Bond and Jacques Cousteau, became synonymous with a daring spirit.
In contrast, the Yacht-Master, casting its sails in 1992, embarked on a journey through the elite nautical realms, immediately becoming a lighthouse of maritime luxury and pinpoint precision.
When we traverse the perception and placement of the Submariner Date, we encounter a celebration of utility enmeshed with a stately elegance, rendering it a robust diver's companion.
Conversely, the Yacht-Master whispers of lavish sails and elite marine escapades, without compromising on the brand's unwavering pillars, ensuring its allure is as versatile as it is luxurious.
Design and Aesthetics
The Yacht-Master dazzles with a bidirectional rotatable bezel adorned with polished, raised numerals against a matte, sand-blasted background, while exploring a luxurious and varied color palette of blues, grays, and Everose gold.
The meticulously designed dial features large, luminescent hour markers and broad hands, ensuring elegance and readability, and is available in a wide range of sizes (29mm to 42mm) to accommodate various wrist dimensions.
Conversely, the Submariner Date is renowned for its practical and rugged aesthetic, with a unidirectional rotating bezel that safeguards divers by providing bold, clear numerals and graduations. Its color scheme is classic and conservative, encapsulating the following hues:
All these transition smoothly from casual to formal settings.
The dial, though also legible, presents a sturdier look with its iconic Mercedes hands and a date window emphasized by a Cyclops lens. Predominantly sporting a masculine aura, it offers sizes like 37mm, 40mm, and 41mm.
Materials
The Yacht-Master, a treasure of the sea, wraps the wrist in a lavish Oyster bracelet and Everose gold ensemble, whispering of opulence with every tick of its luminescent Chromalight display under a subtly glimmering sunburst dial.
Meanwhile, the bidirectional, often sandblasted or Cerachrom ceramic bezel elegantly traces adventures across calm oceans, presenting a piece that is as much a statement of luxury as it is a functional maritime timepiece.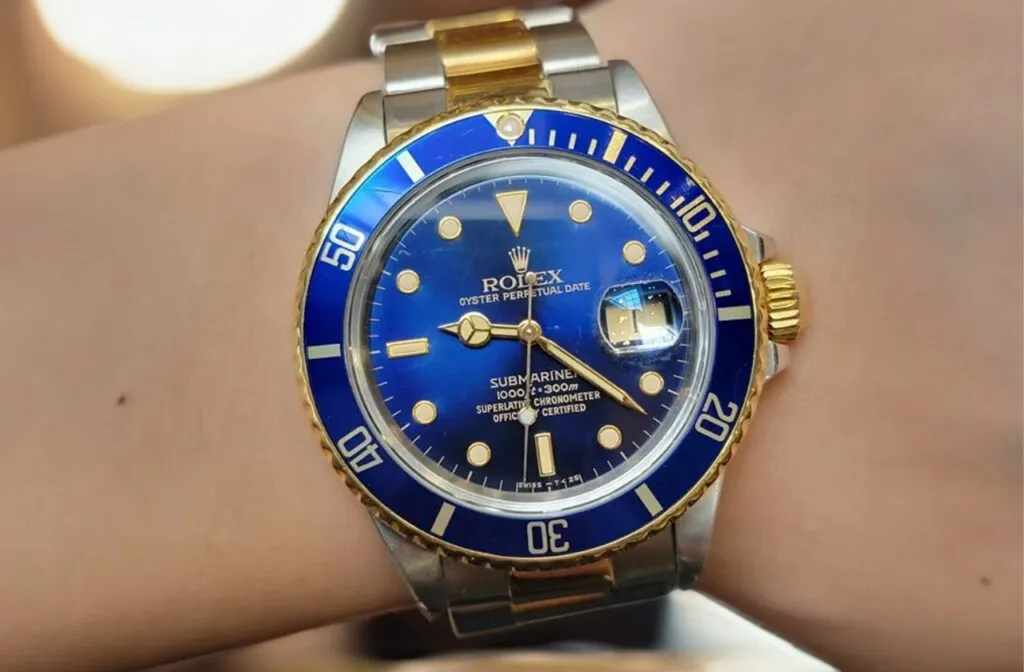 In contrast, the Submariner Date is dominated by durable Oystersteel and accompanied by a unidirectional rotatable Cerachrom ceramic bezel, ensuring the safety and precision of timekeeping in the depths of the ocean.
Its Chromalight display, too, emerges as a steadfast luminescent guide in the shadowy abyss, with a metal dial quietly, solemnly safeguarding the time.
Movement and Precision
The Rolex Yacht-Master and Submariner Date, while both employing the meticulous Caliber 3235 movement and adhering to the brand's esteemed standards of precision and reliability, present these attributes within different contexts and aesthetic appeals.
The Yacht-Master, with its Superlative Chronometer status, assures a remarkable precision of -2/+2 seconds per day, gently transcending COSC standards and mimicking the ceaseless ebb and flow of the ocean with its perpetual rotor as well as its 70-hour power reserve.
In contrast, the Submariner Date, while also powered by the Caliber 3235 and boasting the same exceptional precision, posits itself as a sturdy and steadfast timekeeper in the solitary depths of the sea with the same 70-hour power reserve.
Price Range
The price range for the Rolex Yacht-Master and the Submariner Date varies depending on the materials used for each model.
Generally, though, the Yacht-Master collection demands higher price points than the other. According to Watch Charts, it retails around S$6,444 to S$55,084 in a private sales market.
Meanwhile, the grey market may dictate more significant prices that range between S$5,106 and S$323,087. The most exclusive and expensive Yacht-Master is typically bedazzled by gems and other stones.
On the other hand, the Rolex Submariner Date may retail for S$14,350 to S$54,500 but can be sold in a secondary market for S$9,565 to S$563,677, depending on the model, demand, rarity, gems and materials used, etc.
Top 5 Yacht-Master Models
1. Rolex Yacht-Master 226658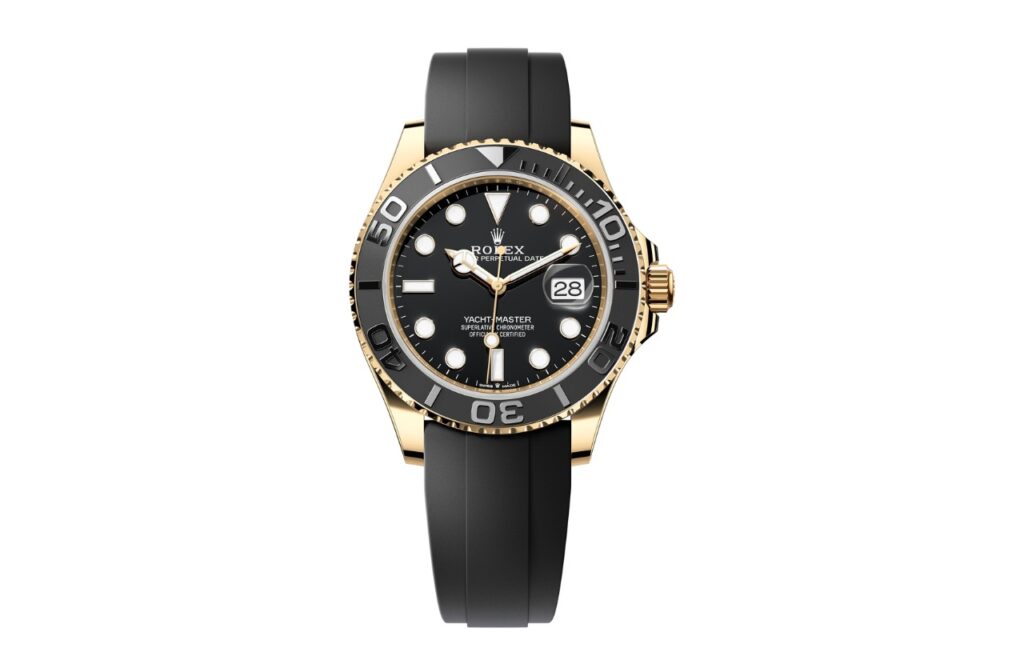 Features striking black and gold hues in a 42mm case size and was introduced in 2022. Its price ranges from S$40,917 to S$67,503.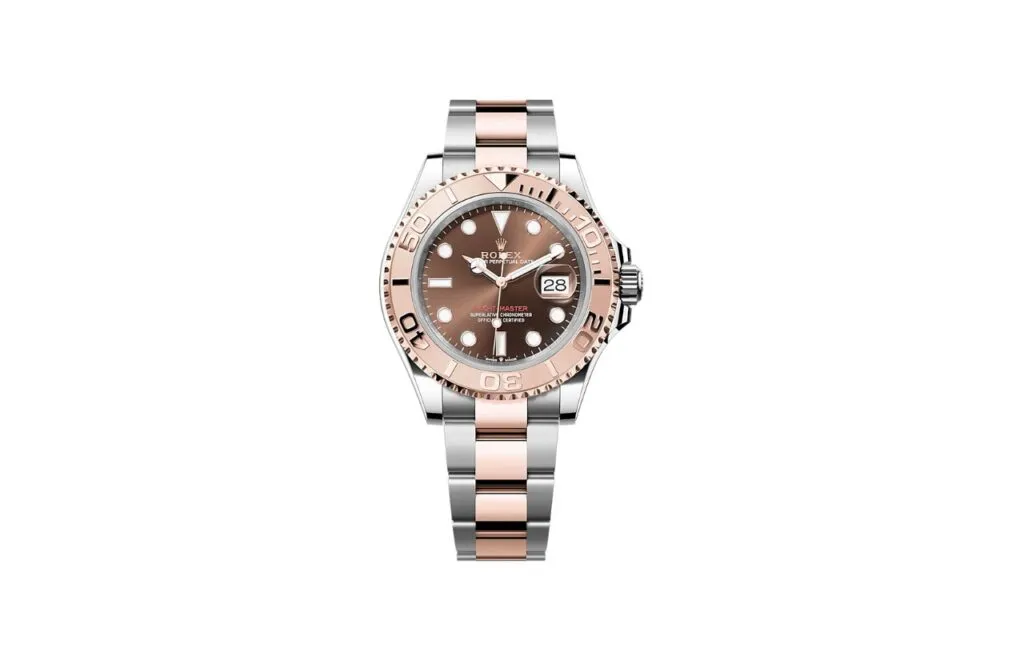 This is a stunning rose-gold and stainless steel watch introduced in 2019 with a case size of 40mm and a price range of S$19,245 to S$40,644.
3. Rolex Yacht-Master 126622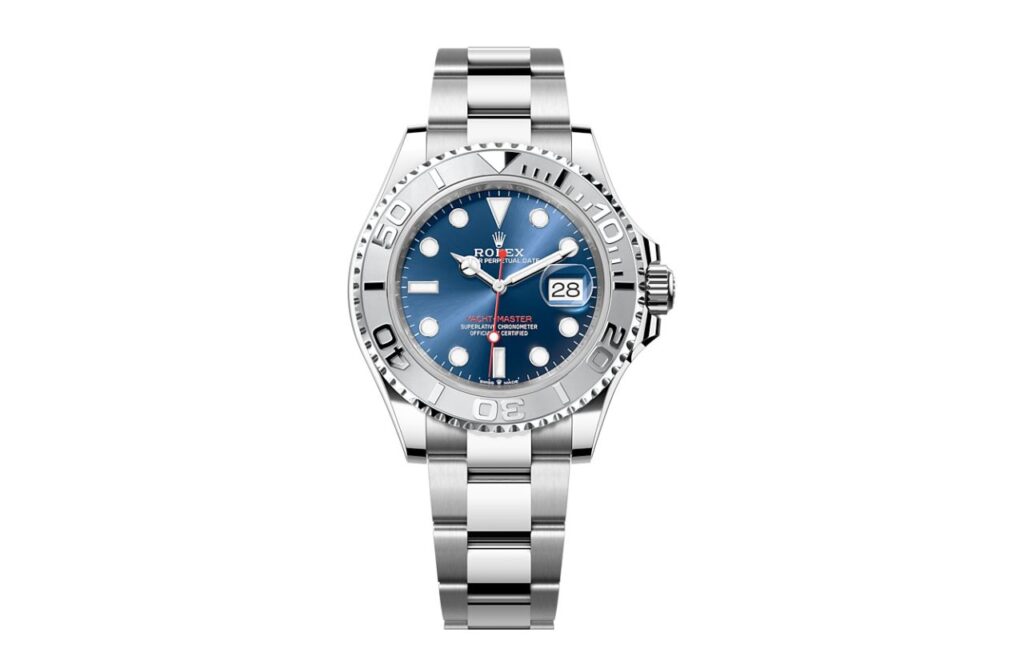 Showcases a striking blue dial that contrasts the silver stainless steel. This watch, introduced in 1992 is housed in a 40mm case with a market value of S$16,829 to S$31,984.
4. Rolex Yacht-Master 226659
This white-gold model, introduced in the Basel World in 2019, has a much larger case of 42mm, featuring a black, Cerachrom ceramic bezel insert. Its value can be around S$38,381 to S$80,863.
5. Rolex Yacht-Master 168622
The Yacht-Master 35 Rolesium is a 35mm watch powered by caliber 2235. It has an all gray aesthetic with a price of S$7,887 to S$19,611.
Top 5 Submariner Models
1. Rolex Submariner Date 126618LN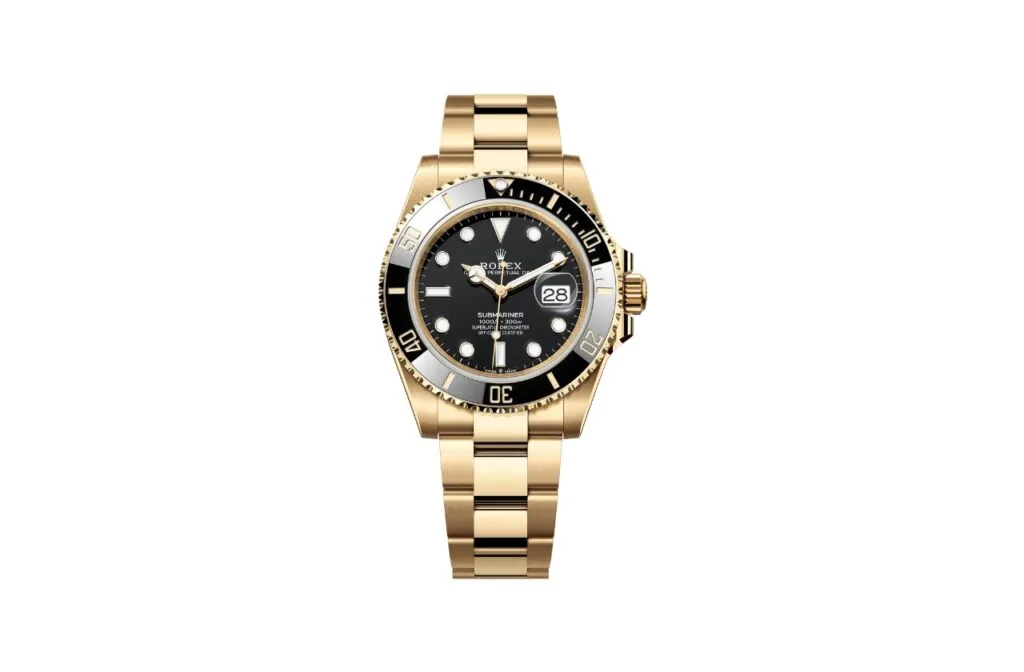 This has been introduced in 2020 and is known as the Submariner Date 41 in yellow-gold and black. It is 41mm in its case size and sells for around S$50,507 to S$93,236.
2. Rolex Submariner Date 126619LB
Introduced in 2020, this Rolex Submariner Date comes in a white-gold 41mm case with a blue Cerachrom bezel. Its price may range between S$35,921 and S$91,293.
3. Rolex Submariner Date 126618LB
The mesmerizing contrast between the blue bezel and the gold overall aesthetic of this 2020 Submariner date model is eye-catching. With its quality, expect it to have a value of S$51,137 to S$93,739.
4. Rolex Submariner Date 126613LN
This is another 2020 model housed in a stunning black 41mm bezel and powered by the calibre 3235. Its value goes anywhere between S$21,302 and S$35,861.
5. Rolex Submariner Date 126613LB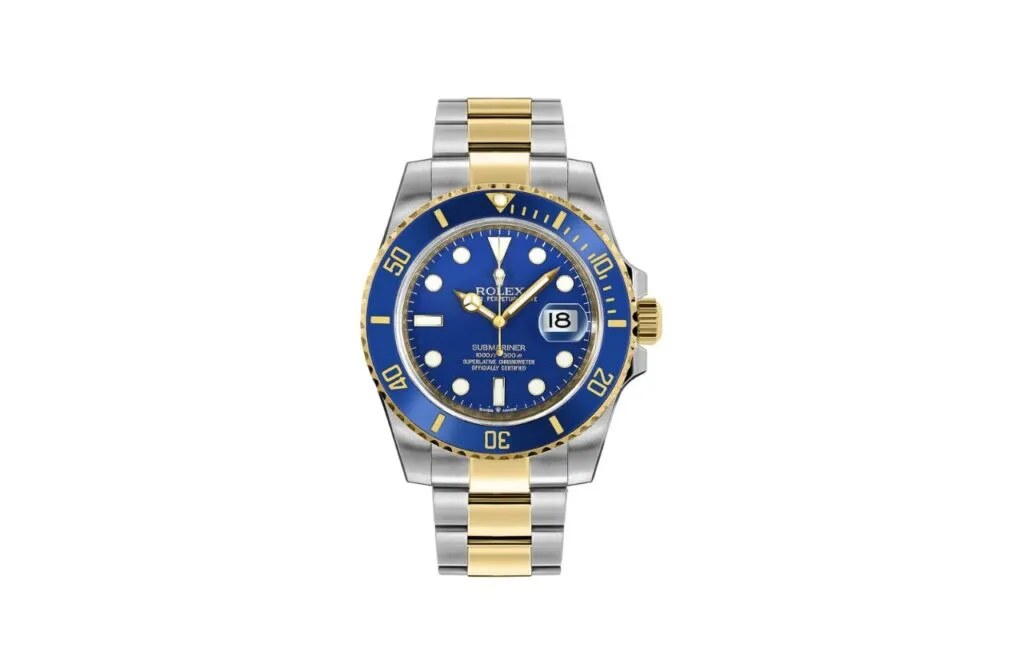 This 2020 Submariner Bluesy model is known for its two-toned bracelet and blue bezel and dial. Its case size is 41mm, perfect for those who love large watches. Its market price can be S$20,458 to S$40,080.
The above list categorizes top models from the Rolex Yacht-Master and Submariner Date series, presenting models with unique technical specifications that cater to varied preferences and occasions.
Frequently Asked Questions
1. Why Is the Yacht-Master Not as Popular as the Submariner?
The Yacht-Master is not as popular as the Submariner mainly because the Submariner has a longer history and a more established reputation in the watch world of professional diving.
Launched in 1953, the Submariner's models quickly became iconic dive watches, while the Yacht-Master was introduced in 1992 as a more luxurious and less rugged alternative. Additionally, the Submariner has been featured in various James Bond movies, which further boosts its popularity and recognition.
2. Which Submariner is the Most Popular?
The most popular Submariner model is subjective and may vary depending on personal preferences. However, the reference 116610LN (stainless steel model with black dial and black Cerachrom bezel) is often considered one of the most sought-after models.
Its timeless design, durability, and Rolex's signature Oyster case with a water resistance of up to 300 meters make it a popular choice among watch lovers.
Final Word
While both watches offer excellent time-keeping and precision qualities, where you intended to use it is vital. If you want a dressy watch that can also be used for nautical adventures, the Yacht-Master is the way to go. Meanwhile, if your penchant lies in diving and want a watch that can succumb to the underwater pressure, the Submariner Date is the better choice.
Key Takeaways
The Yacht-Master and the Submariner Date employ the Caliber 3235 movement, reflecting Rolex's dedication to precision.
While the Yacht-Master flaunts a bidirectional rotating bezel suitable for maritime luxury, the Submariner Date offers a unidirectional bezel tailored for diving safety.
Design-wise, the Yacht-Master presents a polished aesthetic adaptable to various settings, while the Submariner Date remains a hallmark of diving utility with a bolder presence.
Looking to buy or sell your luxury watches? Watch Exchange is your one-stop destination for trading Rolex, Patek Philippe, Tissot, Sinn, Zenith, and other luxury timepieces. Find your next watch today or list your item for free!
---